For preppers trying to form a prepper group for mutual support when SHTF hits, finding like-minded individuals with whom you could start building a local network of preppers can be challenging.
Since preppers and survivalists need to exercise good OPSEC to avoid the wrong people becoming aware of their preps, it is challenging to connect with other preppers in the area.
Like most challenges, this can be overcome with a little effort and determination. I have gathered a few ways to make these connections without overexposing yourself and keeping your OPSEC tight as a drum.
How To Approach Potential Preppers
Approaching someone that you suspect is also a prepper can be a challenge.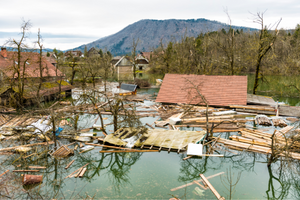 Most preppers exercise good OPSEC and therefore are unwilling to divulge too much information about their preparedness plans and supply situation.
The best way to approach the subject is to voice your concerns about local disasters such as earthquakes, floods, hurricanes, tornados, wildfires, etc.
Related: 14 Things to Stockpile for the Next Hurricane
You can then consider their responses and decide whether they are preppers.
Once you have established that you are talking to a prepper, you can start directing conversations towards topics related to larger-scale disasters, SHTF, and the ins and outs of prepping.
Under no circumstances should you ever divulge the true extent of your preps, regardless of how close you are to these preppers you have met in your area. Always downplay how prepared you actually are.
Internet Forums And Online Prepper Groups
Going online to find preppers is the easiest way to connect with like-minded people in your area. There are many groups and forums online that cater to the prepping community, and you can connect with other preppers through them.
It is worth noting that the internet is dangerous. You should never trust anyone you meet online, especially if they seem eager to meet in real life immediately after communicating online. While it may seem dishonest, you would be wise to create a false identity and use a VPN or Tor browser to prevent bad actors from discovering where you live.
Related: 11 Hacker Tips To Keep Your Phone From Tracking You
If you decide to meet these people in person, you will have to come clean about your deception. Most preppers you would communicate with would not be offended that you maintained solid OPSEC while communicating with them.
You should also avoid meeting anyone in person who is giving out too much information and detail about their preps. These people will become a liability after SHTF and are not the individuals you want in your prepper group.
Amateur Radio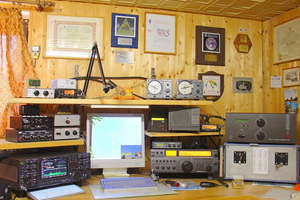 Chances are you have a collection of ham radio operators in your general area and a network of repeaters.
Furthermore, by their very nature, ham radio operators are already preparedness-minded since one of the major tenets of amateur radio is emergency communications.
Of course, you will have to be licensed and have a radio that you can use to talk on the local repeaters. Although, if you are serious about preparedness, you will already have an emergency communication plan that includes amateur radio.
The best way to meet other ham radio preppers is to check in to every net that operates in the area. Doing this will get your first name and callsign out amongst the area's hams, allowing you to start making some connections. You can then start talking to people on the local repeaters, where you can mention the topic of preparedness.
You should also consider joining local emergency communication groups such as ARES (Amateur Radio Emergency Service) or RACES (Radio Amateur Civil Emergency Service).
Related: How to Use a Ham Radio When SHTF (With Pictures)
The members of these groups will be either preppers or at least preparedness-minded. The purpose of these groups is to provide communications support to emergency services after a disaster, so they are the type of people who will have set themselves up to be self-reliant during SHTF.
Places Of Worship
Regardless of which religion you are a member of, there are undoubtedly more than a few preppers attending your local services.
Again, you need to maintain your OPSEC when approaching people but being a member of the same religious group at least gives you common ground with them to start the conversation about preparedness.
Gun Clubs And Shooting Ranges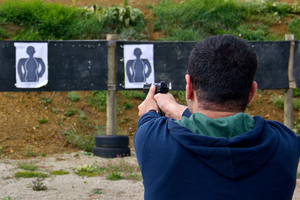 Many preppers have firearms as a critical aspect of their preparedness for SHTF. Firearms require a lot of consistent practice to maintain the necessary level of proficiency.
This means that many preppers in the area are probably members of some local gun clubs and ranges.
You can easily strike up a conversation about guns and then transition it into preparedness to see if they are the type of person that you would want to be a part of your prepper network.
Finding preppers at gun clubs and shooting ranges is good because it allows you to see their proficiency level regarding firearms. You can also get a feeling for whether they safely operate their firearms or not.
Workshops And Classes On Preparedness-Related Subjects
Many aspects of preparedness are mainstream and offered as classes through local organizations or colleges. Many of the students of these classes will be either preppers themselves or preparedness-minded.
It can be as simple as asking other students in the class why they chose it and seeing how many use being prepared as a reason.
A few examples of classes that preppers may take are:
Beekeeping
Canning
Dehydrating/Freeze drying food
Morse code
Trapping
Wild game processing
Wilderness First Aid
Soapmaking
Gunsmithing
Blacksmithing
Stop the bleed
These are only a few classes I have noted as being of interest to preppers and are offered in my home province.
So chances are if you are interested in a specific course to improve your personal preparedness, other preppers in the area may also be interested or attending the same class.
Meeting people can be tough. The task is significantly more difficult when you are trying to meet other preppers. However, if you take the necessary precautions, exercise OPSEC, and keep your family's safety top of mind, you can develop a solid network of local preppers you can trust.