While it is unlikely that you will ever find yourself unlawfully detained with your hands secured by zip ties, the possibility does exist, and it is worthwhile to know how to free yourself.
This article is going to outline four techniques that you can practice and use to escape having your hands bound by zip ties. I suggest that you practice all these techniques because remembering how to do something you've done is a lot easier than remembering something in an article you skim read on your smartphone during your morning commute.
The techniques that I am about to describe should never be used in the event of being lawfully detained by law enforcement officers. In that case, exercise your Miranda Rights by complying with the law enforcement officer, remaining silent, and seeking legal counsel as soon as possible.
The Most Important Step
If you find yourself facing unavoidable illegal detention, your first step is to remain passive and present your hands to be bound. This accomplishes two goals, the first is that your captor will take your submissiveness as a sign that you are not going to attempt an escape, the second is that you may be able to dictate how you are going to be bound.
To facilitate an easier escape, present your hands to be bound to the front, not the rear. If you take the first step and hold your hands out in front of you your captors are more likely to bind you in this way rather than securing your hands behind your back.
Slipping Out
The best-case scenario is to simply slip your hands out from the zip tie. To make this method of escape happen present your hands to the front, palms down, fists clenched and thumbs touching.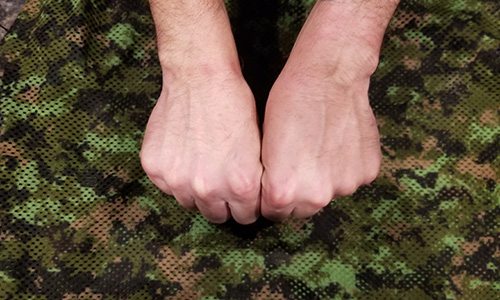 What this does is provides space between your wrists. When the zip tie is wrapped around the wrists and tightened your fists will prevent your wrists from being bound tightly together.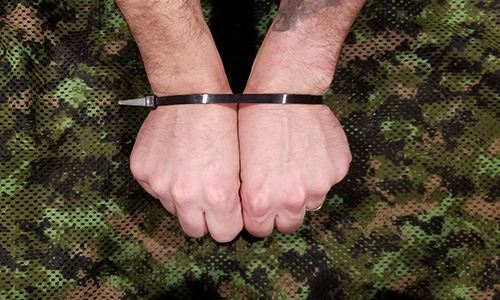 In this case, all you will need to do is rotate your fists inwards so your palms touch which will provide enough slack to be able to slip your hands out.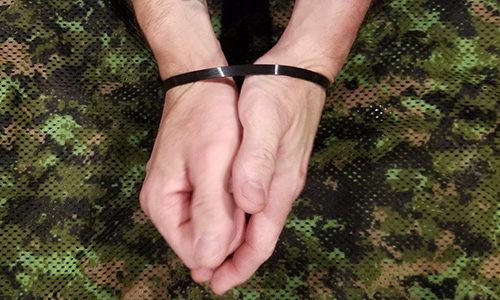 Alternatively, you can present your hands with wrists stacked one on top of each other in an 'X'.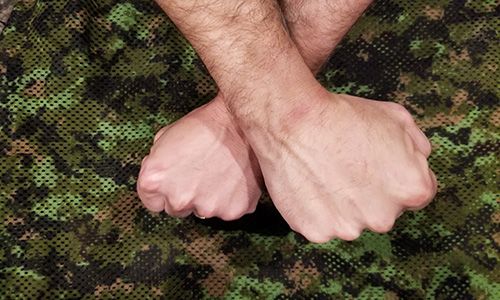 Then when you want to escape you should be able to wiggle and slide the rest of your hand out.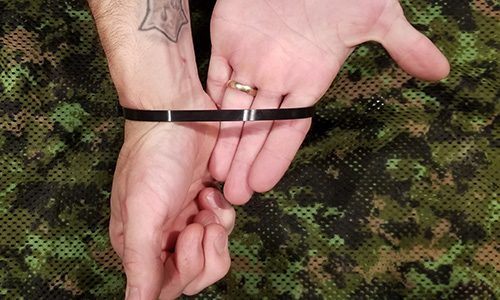 Your goal here is to get one thumb out from the zip tie which should allow the rest of your hand to be freed.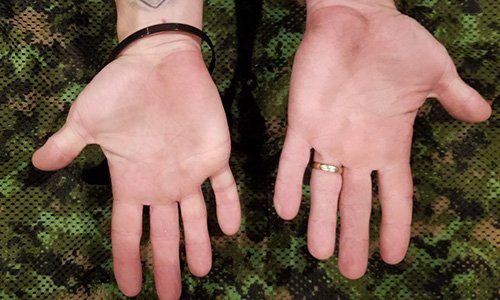 This method is nowhere near as easy as the previous one and will require a lot of effort, but it should be possible to do in most circumstances.
Breaking Out
If your captors know what they are doing, then they will want your palms and wrists tight together when securing the zip tie. In this case, one method you can use is to break the ratcheting mechanism inside the head of the zip tie. The method is broken down into steps here:
Step One – Make sure you have the next steps in your escape plan mapped out before removing your bonds.
Step Two – Try to move the ratcheting mechanism to a position between your wrists which will make it easier to break. Also, get the palms of your hands facing each other which will make the maneuver that you are about to execute more effective.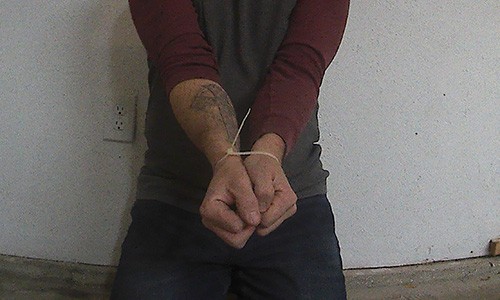 Step Three – Using your teeth, tighten the zip tie around your wrists. It is important to get them as tight as you can.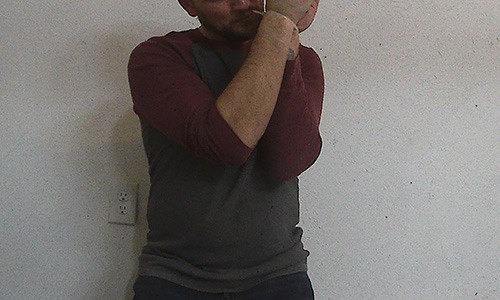 Step Four – Raise your bound hands above your head. Take a deep breath and engage and tighten your core muscles.
Step Five – In one swift and strong motion bring your arms down flaring out your elbows and bringing your bound wrists into your upper abdomen. DO NOT HESITATE! What you are doing is driving your arms down and through your torso and if the zip tie breaks as planned your arms will continue past your sides as they are released from the zip tie. You might need a few attempts to get this technique to work.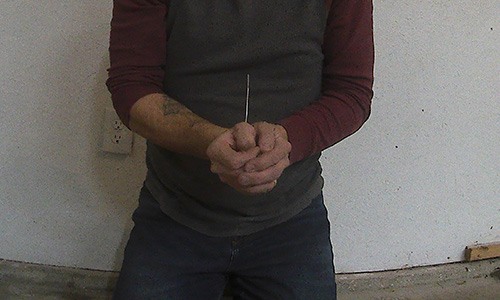 Step Six – Escape.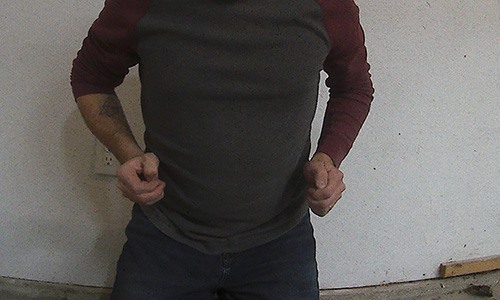 If your hands are bound to the rear using the same technique can work but is far more difficult to execute in the event of being bound to the rear you may have to attempt a modification of the friction saw which will be covered next.
Friction Saw
You may fail at the above method for a variety of reasons. You may not have enough strength, the zip ties may be a higher grade, or they may be using police flex cuffs to secure your wrists. In any of these cases if your hands are in front you can use friction to cut the zip tie.
This method requires using the laces of your footwear, but normal shoelaces are nowhere near tough enough to be used as a friction saw. Instead, replace the laces on your shoes or boots with high quality 550 cord or Kevlar cordage. Then follow the following steps to easily escape your bonds.
If you do have footwear that has regular shoelaces still attempt the friction saw just be decisive and aggressive in your execution of the technique. What may happen is that the shoelace will weaken the zip tie enough that you may be able to break it through the above technique.
#1. Remove the laces of one of your shoes.
#2. Tie a slip knot or bowline loop on either end of the cord.
#3. Run the cord through the zip tie that you are planning to cut.
#4. Place one loop over each foot.
#5. Using a bicycling motion you want to use your legs to move the cord over one spot on the zip tie rapidly causing friction which will melt the plastic and break the tie.
If your hands are bound to the rear, then you will have to use a modification of the friction saw. Still tie two loops but secure one loop to a solid object and the other to your foot. Pull the cord taut and run the zip tie back and forth across the cord hopefully breaking it.
Shimming
This method is very difficult to do on your bound wrists but if you are being held captive with other people then it is a good option to free others so they can in turn free you.
Inside the head of the zip tie is a plastic locking bar that holds the teeth of the zip tie securely in place. If you shim this locking bar away from the teeth the zip tie will loosen. To do this you need to work a thin object between the locking bar and the teeth of the zip tie.
Sometimes the pointed tag end of the zip tie can be used but fingernails, credit cards, handcuff shims, small screwdrivers, etc can be very effective.
Practice makes perfect
Knowing these techniques is one thing but having practiced them is going to be the difference between a quick, clean escape and a clumsy escape attempt.
The technique for breaking zip ties should be practiced as a confidence measure so that you not only know that the technique works but have the confidence to not hesitate in using all of your strength and power to break your bonds.
The friction saw technique is challenging because tying knots with bound hands is very difficult.
The odds of being kidnapped or unlawfully detained are exceptionally low but there are countries in which kidnapping is commonplace. Knowing how to escape from zip ties is an insurance policy against unlawful detainment and is one that is easy to learn and a worthwhile technique for children to learn because, although abductions are rare, they are more likely to happen to children than adults.
You may also like: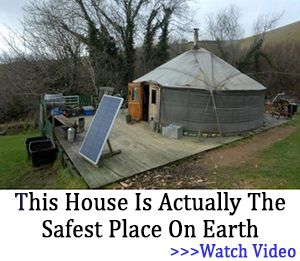 The Only 4 Knots That You're Going To Actually Use In A Survival Situation

Where Free Land Can Be Found In The USA (Video)
23 Things a Prepper Should Never Throw Away
How to Turn a Handgun Into a PDW using KPOS kit from FAB Defense with a SIG Brace