This article was written by Mama Bear and appeared first on Challenged Survival.
I have been eye-balling this Amish Poor Man's Steak recipe ever since I bought the 80 pounds of ground beef a week or so ago and I happened to have had 30 pounds of ground remaining I thought…go for it!
Now this recipe has everything in it the food police says not to can. I did a lot of research on canning some things and have come to my own conclusion that this recipe is not going to kill me or my family.
I knew I did not own anything large enough to mix up all the ingredients so I went down to the Dollar General and bought a 35 quart Sterlite Container. After a little soap, bleach and drying I was ready.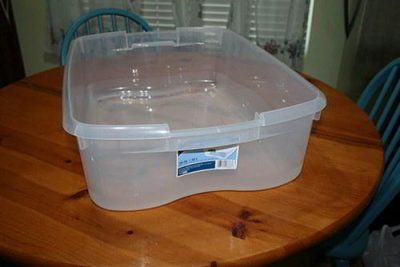 I chopped 5 cups of celery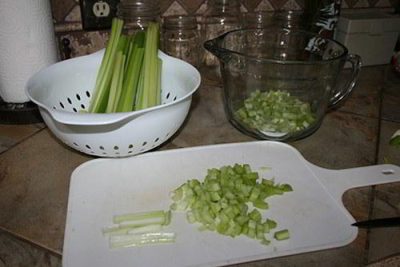 And 5 cups of onions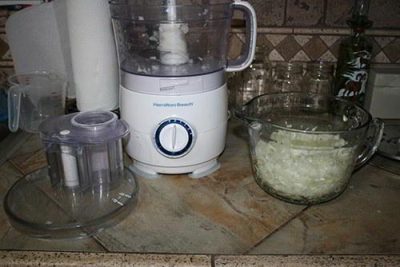 Crushed 6 tubes of saltines which is 1 1/2 pounds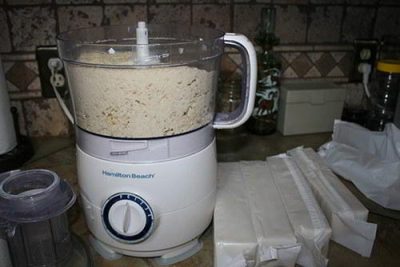 Cracked open and whisked 2 dozen eggs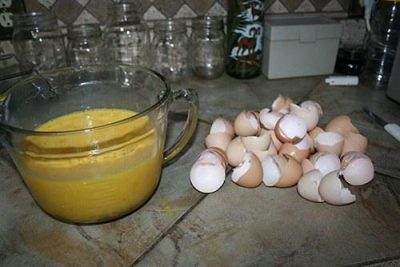 Measured 5 cups of milk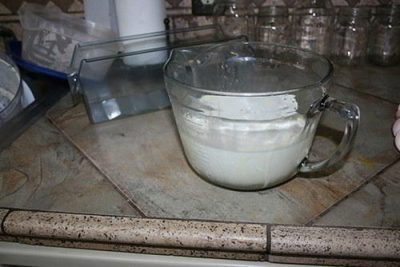 All of these items were placed in my container as they were measured. Now I know what a chef in a restaurant feels like adding huge amounts of ingredients.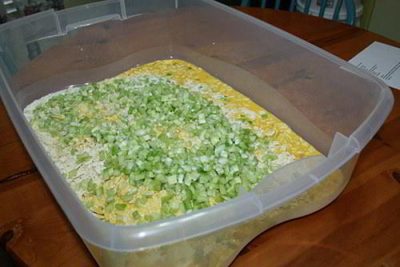 The recipe just reads…salt and pepper. Don't you just hate it when that happens?
So I added salt and pepper. I don't exactly remember how I came up with my equation but it worked out pretty well at the time.
I figured the saltine crackers are salty and the condensed mushroom soup is going to be salty so I added what I thought would be right… Just in case you want to be as adventurous as me and try this recipe.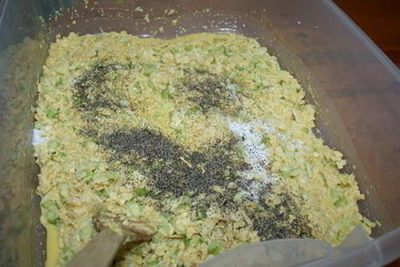 Celery, onions, saltines, eggs, milk, salt and pepper mixed together. oh yeah…I'm really feeling chef like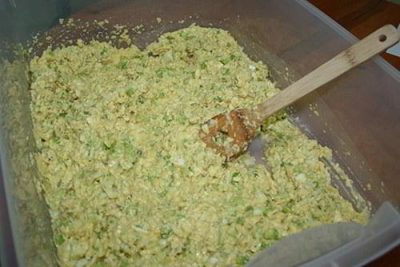 Time to add the 30 pounds of ground beef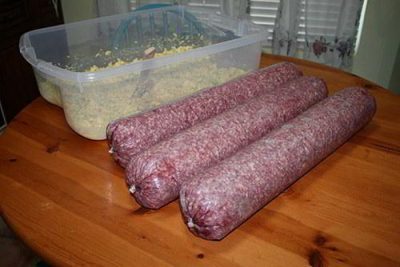 Now I warn you… Run you a sink of warm/hot water near where you are working.
When you start mixing and mixing and mixing all of these cold ingredients with your washed, cleaned and naked hands you are going to want to plunge them into something very warm every few minutes. My hands were burning with cold.
At this point I was feeling sorry for the chefs in restaurants who have to do this kind of stuff everyday. I didn't get a picture of the mixing itself as my hands at this point was to numb with cold to hold the camera but this is what everything looked like when I started making the steak patties.
I shoved all the ingredients to one side of the container and placed my patties on the other side using waxed paper to separate the stacks to prevent them from sticking.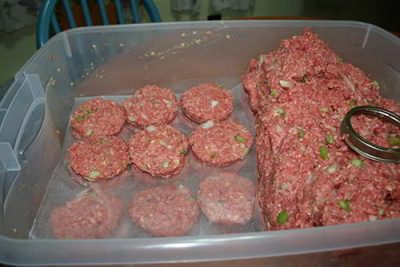 I used the wide mouth rim and lid again to form the patties. Using this method will ensure the patties will fit into the wide mouth canning jars.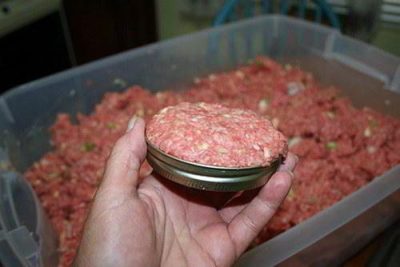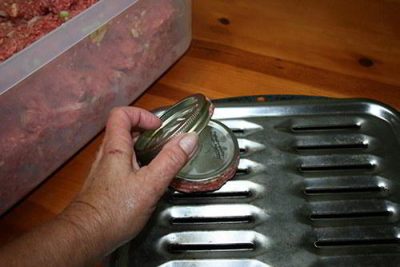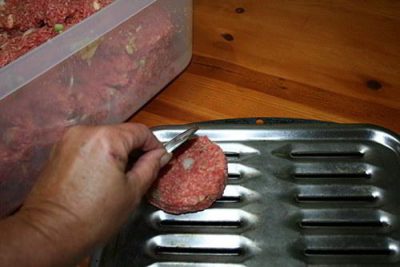 I only have one broiling pan and I have a lot, I mean a lot of meat to cook so I made another by using a large roasting pan with my cake racks over it. The Amish recipe reads to bake on cookie sheets but I want to drain as much fat as possible from them.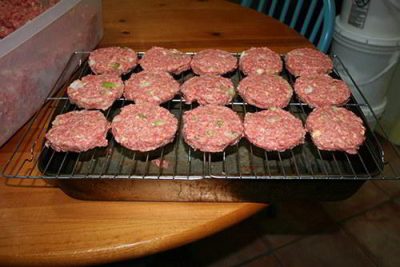 Between the broiling pan and the roasting pan, I could cook 27 patties at once.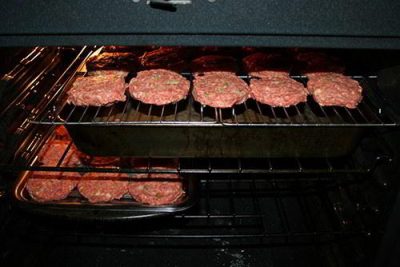 I baked in preheated 375 degree oven for 35 minutes and alternated the pans about half way through cooking time. It took me a little over 4 hours to cook them all. I piled up 2 huge roasting pan and covered them with tinfoil and placed them in the refrigerator as they came from the oven.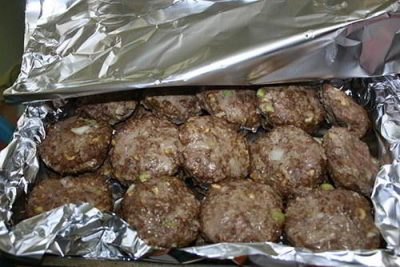 When my last batch was baking (late Friday afternoon by this time) I started making the gravy. I had strained off some of the fat from the broiler and roasting pan and set aside to make the brown pan gravy. Trust me….save much more than this.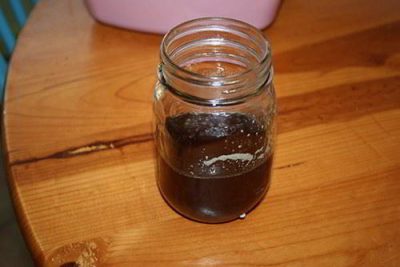 I put 1/2 cup of the strained fat into a skillet and heated over medium heat until hot.
Next I added 1/2 cup of plain flour. The secret to making a good gravy base is to stir, stir, stir and don't cook it too fast. You can control this by lifting your pan on and off the eye of the stove. You want to brown the flour slowly without burning it.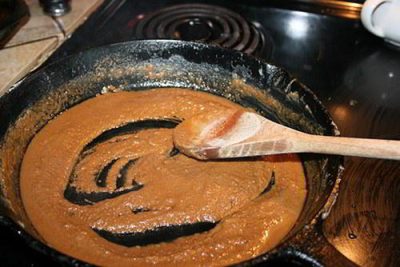 I had already put 5 cans of the mushroom soup along with 5 cans of water in a pot to begin warming. I think this was almost 2 quarts. Trust me again. The recipe doesn't say how much gravy to make but you are going to need to make a lot.
When I make this again I will try to get a good measurement. I had to make gravy 3 times during canning and even ended up using two more cans of soup than the recipe called for.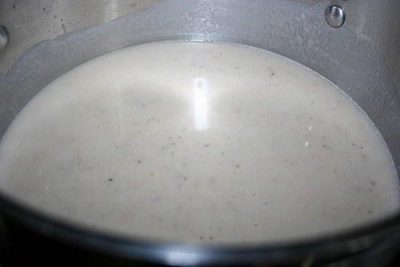 I added some of the mushroom soup mixture to the browned flour. Be careful…it gets angry during this procedure. Keep adding and stirring and things will calm down.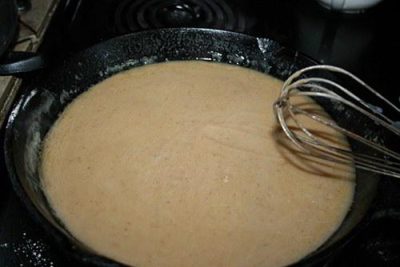 I then added my base from the skillet to the pot of mushroom soup, stirred it in well and simmered while I reheated patties in the microwave.
I totally forgot to take a picture of filling the jars but you put a patty in the jar, cover that with the gravy mixture and then another patty and more gravy until the ingredients are one inch from the top. I got 5 patties in a jar.
I only did one canner load Friday evening as it was getting late.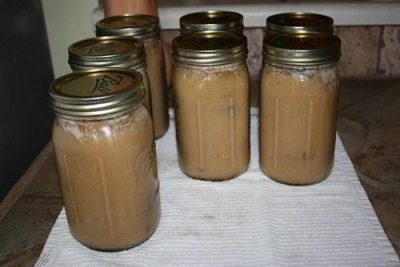 Sunday I finished everything, although it took me all day. I pulled the last canner load out around 10:00 PM.
This recipe made 142 patties! I canned 28 quart jars and the breakdown in cost is about $2.25 a jar. But the thing that puts a smile on my face is we have 28 (27) more meals-in-a-jar added to our preps!
This article was written by Mama Bear and first appeared on Challenged Survival. She also wrote a follow up a year later describing how the canned goods held up. You can check it out here.
You may also like: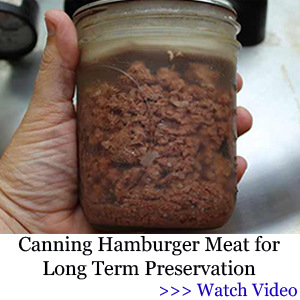 My Grandmother's Favorite Poultice To Treat Infections

Cheap And Easy Way To Build A Root Cellar For Your Canned Foods (Video)
Cracking Open a Ten-Year-Old Bucket of Food