About 7 years ago I attended one of the most important classes of my entire life. It was taught by a man named Dave Jones. His moniker is 'The NBC Guy' and he is not talking about the television network.
Dave Jones spent 20+ years in the military and for most of it he taught nuclear, biological, and chemical warfare. In that class Dave Jones explained to us all the effects of a nuclear bomb and the true threat they pose to life.
We were sitting in a room in Doswell, Virginia. We were about one hour forty five minutes from Washington, DC. We were all surprised to find out that a nuclear strike on Washington would present no threats to us whatsoever.
Related: Where To Hide In Case of A Nuclear Attack
If we are just talking the effects of the blast and the total blast radius; you might be surprised at what you find out about the average nuclear war blast.
Are You Near a Target?
Nuclear war is terrifying. In all honesty, we are closer to nuclear war than ever before. People are right to be cautious and concerned.
The motivations of a nation using nuclear weapons have not changed since they were used to force the surrender of the Japanese in WWII. They are weapons designed for maximum destructions and casualties.
There are battlefield targets in an active war scenario. Tactical nukes are an example and have a yield between .1 and 20 kilotons. That probably doesn't mean a thing to you without a quantifier. The Fat Man that fell on Nagasaki was a 20 kiloton bomb.
If the Fat Man were dropped on Soho in NYC, the blast radius would not reach Central Park. The entire island and surrounding areas would be affected by the effects of the EMP, but only light blast damage would reach Midtown Manhattan.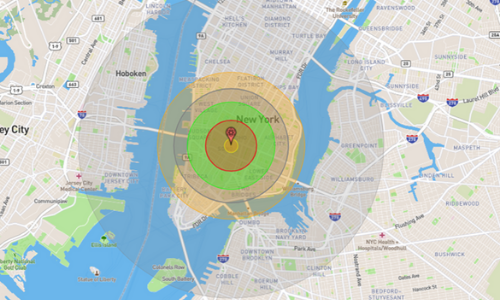 New York is a target. Washington DC is a target. Massive cities that would allow for mass casualties could be targeted by even larger ICBM nukes.
If you live in a major city you should move for a number of reasons, not just the threat of a nuclear blast.
Eliminating the threat of a counterstrike is another motivation when using your nuclear arsenal. In other words, targeting the enemies nuclear launch sites so that they are incapable of launching nukes in a return volley.
Of course, military installations of all kinds would be potential targets in nuclear war, too.
The Greatest Threat for Most
Dave Jones taught us that the thing that can get you killed the quickest is panic. If a nuclear weapon hits the United States, you are going to see PANDEMONIUM.
The panic will be absolutely deadly. It will force people to make bad decisions based on pandemic and you are going to see Dave Jones always says the first thing you need to do after a nuclear blast is…. "Change your pants!"
Related: A Strange Thing That Might Save Your Life in A Nuclear Aftermath
It's a joke, maybe, but most importantly it is a reminder that you need to get your bearings and start to make sense of life after a nuclear attack on the United States. You need to engage the OODA loop and start planning for next steps.
Threats of a Nuclear Bomb
Do you know what happens during a nuclear detonation? We are going to list all the parts of a nuclear blast and how they affect people and places. This is all based on a 100kt blast which is one of the most common weapons in the US and UK arsenal.
Light is the first sign of a nuclear bomb. The light from a nuclear blast is so bright that if you were 20 miles away with your back turned to the blast, closed your eyes, and put your forearm over your eyes.
You would be able to see the bone in your arm. WITHOUT OPENING YOUR EYES! This light will blind you if you look at it directly.
The fireball of a 100kt bomb has about a half a kilometer radius of damage. That's around one third of a mile. This is hell on earth. What is inside the fireballs range will be vaporized.
The most intense ionizing radiation will be inside the 1km radius from the blast. In other words, more than half a mile radius from the blast. This radiation exposure is so strong that 15% of victims will die within a month from cancer.
The largest amount of damage and casualties comes from the blast radius that emanates from the area of detonation outward. This is true power of the nuclear bomb.
If we are talking about a 100kt bomb, then the blast radius would be right around 2 miles. If detonated in DC it would destroy every monument and building that we hold dear in that area.
Along with the blast comes the threat of thermal radiation that expands out even further, nearly a 3 mile radius. This radiation will instantly cause 3rd degree burns on victims.
Up to five miles away from the blast, if we are talking about a 100kt bomb, you will have light blast damage that will shatter windows and damage weak structures.
Outwards beyond this radius electronics would be affected inconsistently.
Related: A Step-by-Step of What to Do Immediately After an EMP Strike
A surge of energy would damage electronics beyond the light blast radius. We just don't know the specifics with modern tech in modern cities.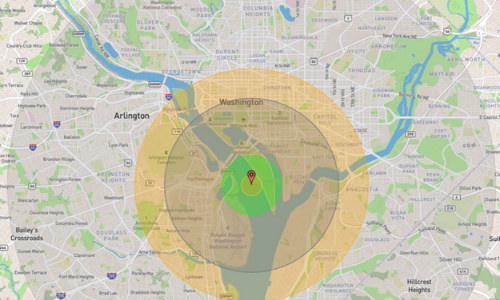 How Far Away Would You Need to Be?
All surrounding major cities would be completely unaffected by the blast. A 10 mile radius outside of DC would likely not be affected by the immediate blast.
Places like Baltimore, Fredericksburg, Richmond, even Silver Spring or Annapolis are very far outside the blast radius.
Of course, these calculations were all done for a 100kt bomb and there are many weaker weapons and some stronger ones out there. To truly answer the question of how far away YOU need to be. You should first determine the targets that are near you.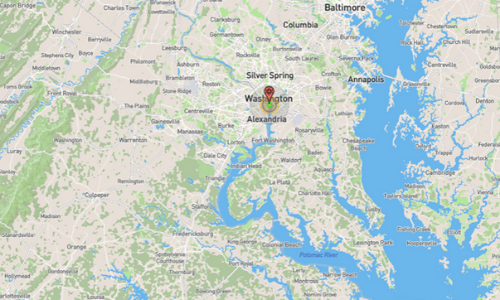 Your town is not going to get nuked for no good reason.
Once you have determined potential targets in your area you should use the incredible NUKEmap to do a detonation simulation right around that target and see how it affects your area.
When you are playing with this simulation remember a few things:
Use airburst as that is what major militaries will do. They will detonate a weapon over the city not on the ground. The ground absorbs too much of the blast and limits casualties.
 Drag the marker to your nearest target.
Don't forget to hit DETONATE.
People WILL survive all out nuclear war. Many people will survive a limited nuclear exchange between Europe and Russia. This is the most likely scenario down the road. If Russia is pushed to use nuclear weapons, then it would make sense for them to target someone close. That means Europe.
When a nuclear bomb hits a target near you, are you in the blast radius? Will you feel the immediate effects of the blast?
Use the tools and the knowledge that we offered you in this article to figure that out. You needn't spend your nights worrying about what if. Get the answers.
You may also like: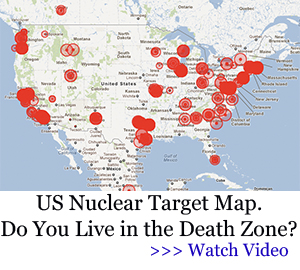 Pioneer Recipes That Survived The California Trail
7 Actions to Take Immediately Following an EMP Strike (Video)
How to Grow Medicinal Herbs On Your Windowsill
Does Ammo Expire? This Man Fired His 60 Year Old Ammo And This Is What Happened