We all get curious about our neighbors, especially when we see them doing something unusual. Perhaps one of the biggest things that can arouse our curiosity is when we see them doing a construction project and we don't know what it is. Like many others, I've seen neighbors start building projects and had my imagination instantly go into high gear, wondering what it was.
Such was the case with one man, who started digging a hole in his backyard. The neighbors thought he was digging it to put in a swimming pool, what most people would do, but he had a better idea; something to really help his family.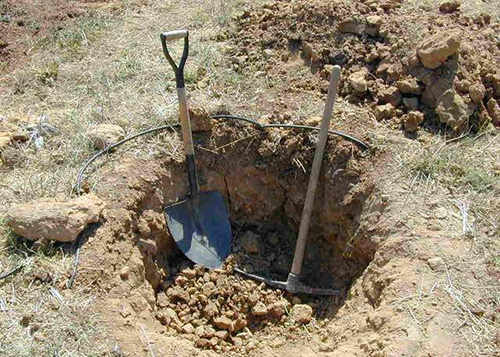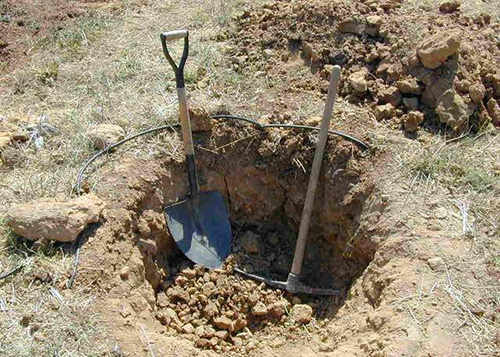 The neighbors watching the hole grow didn't know it, but the man digging the hole was a prepper. He was concerned about the condition of the world and of the country and had decided he couldn't trust the government to take care of him. So he was doing something to protect himself and his family. That something started out with a hole; but it ended up being much more.
As the hole grew, there was no reason to not keep thinking it was for a swimming pool. The hole was a little over 50 feet long, about 14 feet wide and about 10 feet deep. While kind of long and narrow for a pool, it would be easy to think of it that way. The odd proportions could easily have come from trying to fit it into his back yard, nothing more.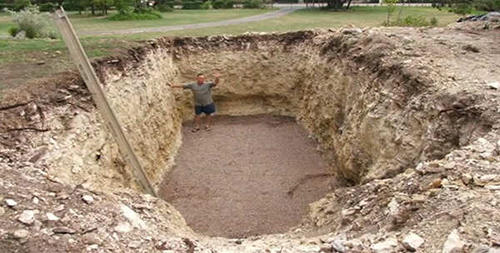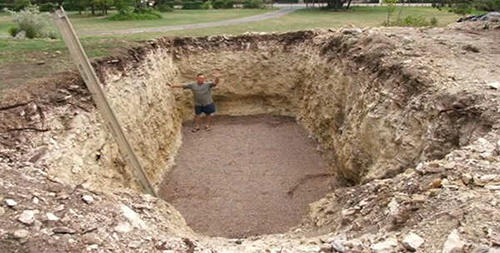 Finishing the Hole
The next steps in the process didn't belie the idea of it being a swimming pool either. Once the hole was dug to the owner's satisfaction, he had a dump truck bring in gravel, putting that in the bottom of the hole. It looked like there was a sump pump in there too, buried in the gravel, close to one end.
Still, that made sense. Pools leak sometimes, so to those who have never built one, it makes sense to have a way of pumping out the leaking water. But then, it would be even more important to have that gravel and sump pump if you wanted to make sure that whatever was going in that hole stayed dry. Who cares if the swimming pool, which is filled with water, gets wet anyway?
The other thing he did to get the hole ready was to put in a concrete staircase at one end. That fit the swimming pool image too, although the staircase went all the way to the bottom, which was still nine feet below ground level, even with the gravel in place. Why would anyone do something like that? Who could even walk on the steps underwater.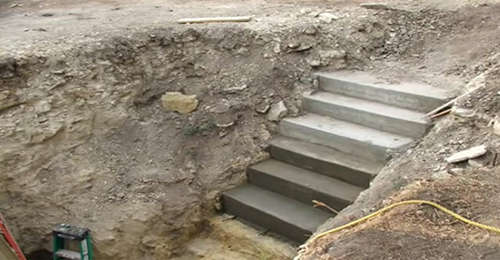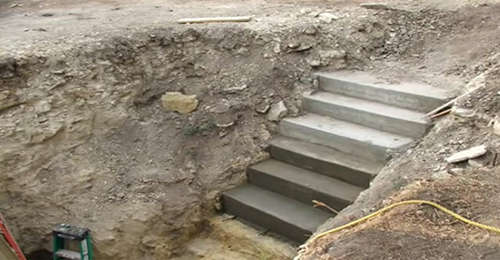 So Much for a Swimming Pool
Everyone in the neighborhood was surprised one day when a truck and a crane showed up. The truck was carrying a 40 foot shipping container on it, which would fit neatly into the hole. That's what the crane was for, picking up the container off the truck, which had parked in the empty field behind the home and depositing it in the hole. A few grunts and shoves to adjustment it's position, before it settled into place and it was right where it needed to be.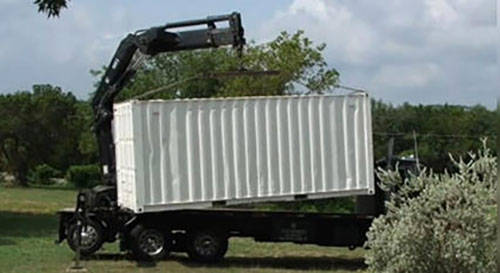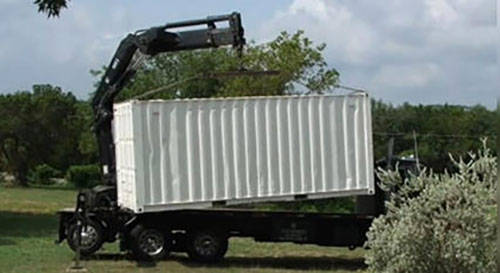 It was clear now that the hole wasn't for a swimming pool. People do a lot of strange things with shipping containers; but building swimming pools out of them isn't one of them. Not only wasn't the container strong enough to hold all that water, but it would leak like crazy.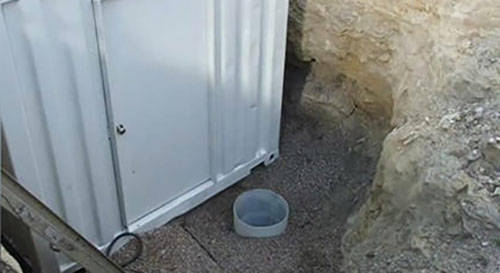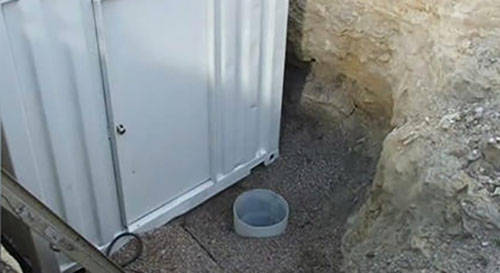 This had to be an underground room for something or other. They just didn't know what.
Related: DIY: Hidden Kitchen Pantry
Making the Underground Room
Building an underground room out of a shipping container takes a little more than most people think. Shipping containers are built to be strong at the corners, so that they can be stacked easily in ships. But the sides and tops are only made of 14 gauge corrugated steel. While that might be strong enough to walk on, it's not strong enough to drive a vehicle over and it's definitely strong enough to cover with dirt, without the walls and ceiling buckling.
The other problem with them, is that the doors in the container don't really work out for use as entry doors when buried underground. That's why the neighbor with the mysterious project had the container installed with the doors facing away from the staircase. Rather than using the container's doors, he sealed those off and cut a doorway into the opposite end, installing a metal exterior door, much like you'd find on a commercial building.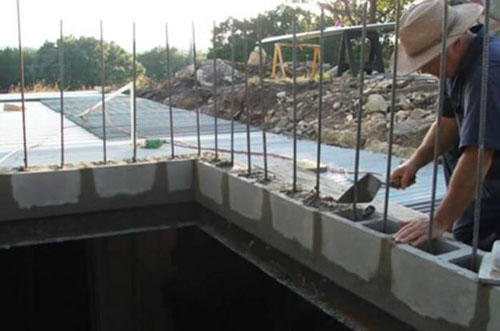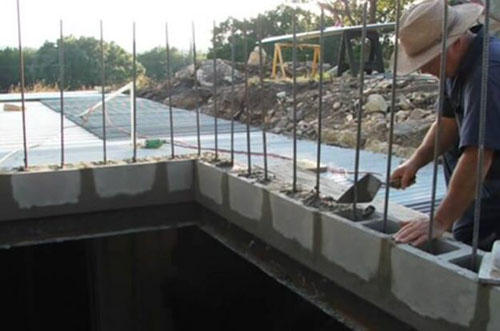 To make the container stronger, he made a structure over the roof, allowing it to support more weight. The same structure extended out around the staircase, leaving an opening to walk down into the container. Additional steel structure was attached along the walls, making them stronger, so that they could support the dirt that had to be backfilled.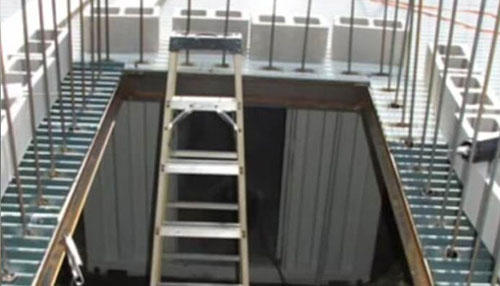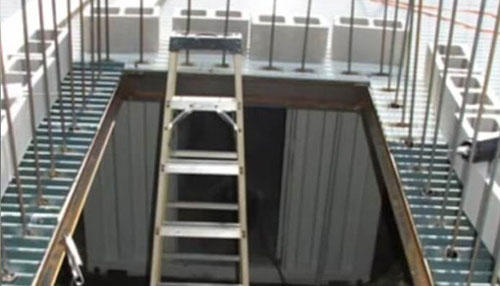 Since the staircase wasn't as wide as the shipping container, he needed walls on either side of the stairs. These were built out of cinder block, sticking up higher than the top of the shipping container and with rebar stuck inside the holes to give them added strength. That extra area was going to have to be filled with dirt and something had to hold it back.
With all that done, the dirt could be shoved back into the hole, carefully, just to fill up the space between the walls of the shipping container and the edges of the hole. This was compacted a bit, just to keep it from settling and making an indentation. Finally, another layer of corrugated metal was attached to the top of the structure, making a second roof over the container.
Related: Where to Go When You Don't Have a Nuclear Bunker
Turning the Container into a Bunker
But a shipping container in the ground isn't a bunker all by itself. It needs a few other things to make it livable; starting with air. Left alone, the bunker's air will quickly become stale. With people inside it, that will happen even quicker. So some good-sized pipes need to be added in, allowing air to flow into and out of the bunker. At least one of those needs a fan to push the air through too.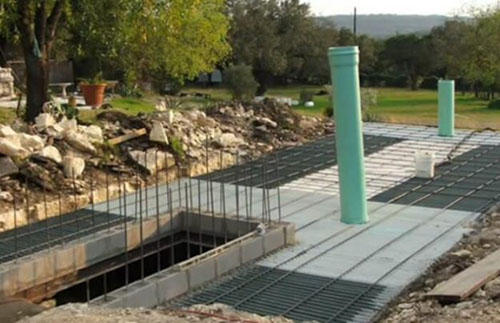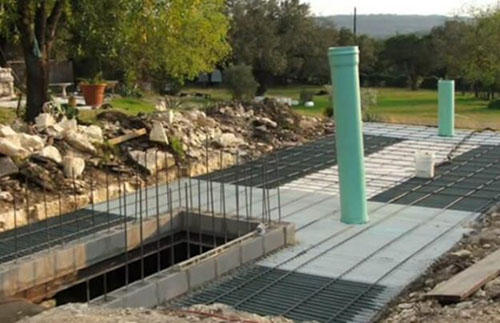 Speaking of pipes, it's a good idea to get some water run into the bunker and some drainage running out of it, before filling in the dirt. That way, a bathroom can be built inside the bunker as well. It doesn't look like this neighbor did it (maybe he already had it), but I would definitely put in some sort of underground water storage tank and septic tank to go with my bunker.
The top of the bunker could use a little more strength, which can be accomplished by pouring a layer of concrete over that second roof. The measurements should work out just about right to have a three inch concrete slab end up at ground level, making it a nice patio, as well as the roof for an underground bunker.
Of course, covering the bunker with dirt will work as well. It might not add strength to the bunker, but it would make it possible to plant grass and make the bunker less visible. But either way, the staircase is going to be visible.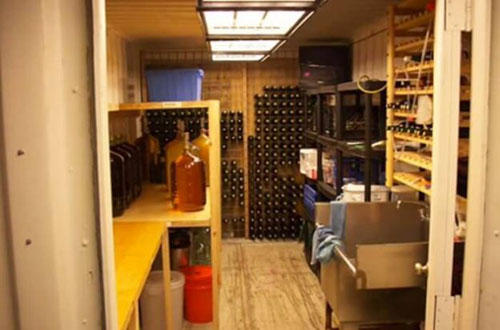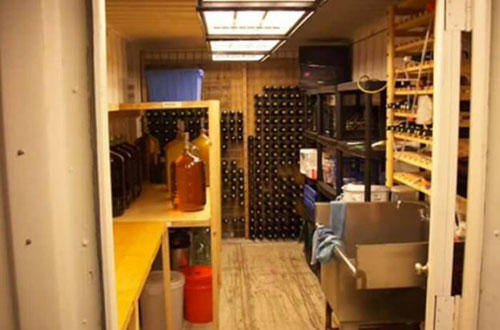 Then there's the inside. How would you finish out the inside of your bunker? You've got a space 40 feet long and 8 feet wide. Can you make a house out of that? Most campers are smaller, yet they often have sleeping space for six or eight people. A few bunks, a kitchen and a living area and you've got a comfortable home away from home, that you can use to protect your family in a disaster.
Don't forget to give yourself some storage space; after all, you've got 40 feet to work with. You're going to want to have a nice pantry, stocked with enough food and other supplies to take care of your family, while you're hiding out in your bunker. You're also going to want some sort of radio, with an antenna topside, so you can find out what's going on in the world outside your bunker. After all, you're going to need to know when it's safe to come out again.
You may also like: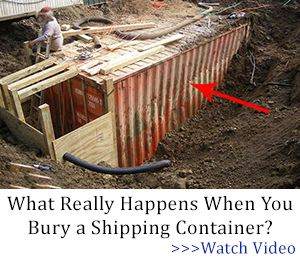 How to Build a 44-Day Stockpile for Only $2.40 a Day
Engineers Call This The "Solar Panel Killer" (Video)
How To Store Six Months of Food When You Only Have Space for One
Survival Food – Long-Term Survival Foods and Supplies at the Grocery Store