If you have been suffering from allergies or know a loved one who does, you probably know all about EpiPens. Recently EpiPens have come under a lot of debate as they were recalled and their prices have gone extremely high and some health insurance not covering them. This has caused a lot of stress and frustration to the patients. We have gathered information from few sources which can help you claim Epi Pens for free or at least get a good discount on them.
Epinephrine is the only life-saving treatment available for severe allergic reaction known as "anaphylaxis." People with food allergies rely heavily on this prescription drug (epinephrine) which comes in the form of two auto-injectors in a set. There are more commonly known as Epi Pens and always come in a pack because some people require a second dose within 15-30 minutes.
If you ever had to buy an EpiPen out of your own pocket, you must be aware that it can cost hundreds of dollars annually. The price of Epi pens in 2009 was around $100 for two pack carton, but since pharmaceutical giant Mylan acquired EpiPen, the prices have increased dramatically over the last few years. Today the EpiPen costs somewhere between $600-650 for two Epi Pens in a set.
According to Dr. Jacqueline Eghrari, "the difference between having an Epi Pen and not having one is life and death." Anaphylaxis requires immediate medical attention, and Epi Pens buys you just enough time until you get to the hospital.
We are glad to report that the manufacturers of epinephrine auto-injectors have extended their savings programs in the United States through 2017. Which means that there are various options available for you, which allow you to either claim an Epi Pen for free or get it at a reduced price.
Related: Vet Doctor Shows You How To Use Veterinary Drugs Post-SHTF
Claim your EpiPen Savings Card
It's not always simple paying for as many Epi Pens as you need knowing that the co-pay alone can be expensive. You can get free EpiPens by clicking here and fill out a form. You will receive a My EpiPens Savings Card if you are eligible which can help you save up to $300 on each EpiPen 2 Pak carton. This savings card is reusable for up to six EpiPen 2 Pak cartons.
Check your Health Insurance
I always check which medicines or drugs are covered by my health insurance and it's recommended that you have complete knowledge about yours too. Some of us might be fortunate to have insurance plans which cover EpiPens. Although the retail price of an EpiPen set is $600, your insurance carrier might cover a significant portion of it.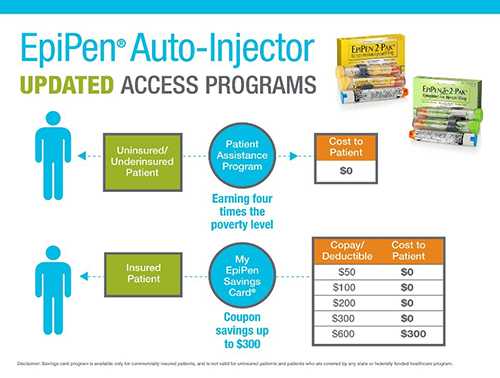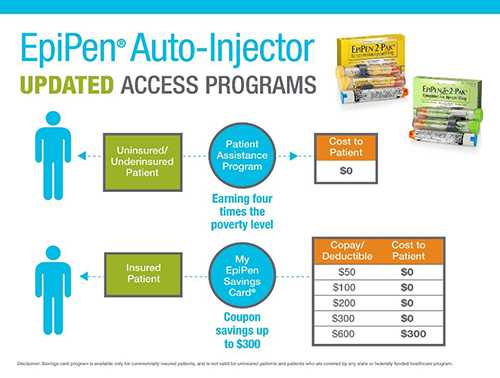 Let's say, for example, your insurance covers half the cost, and you have registered yourself for the EpiPen Savings Card then you get another $300 off. So, you end up paying nothing or next to nothing for your EpiPen set.
75% off Discount Code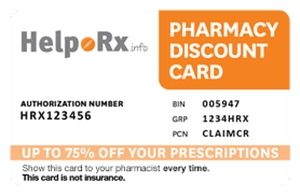 The usual cost of EpiPen is approximately about $600 for a set of two pens. But with the Helprx discount code, you can get 75% off on the cost. You need to log on to Helprx website here and click on the get free coupon button. You will be redirected to the next page where you will receive your unique discount code. You can either download, print or text message this code. And next time you visit the pharmacy you can show this code to receive your discount.
The reason I like this website is that there is no need to sign up! And it mentions that the discount code never expires! And you can redeem this voucher at any of the big pharmacies including CVS, Walgreens, Kroger, Walmart, and RiteAid.
This is helpful if you can't find any free epi pens or you want to keep an extra set but are worried about the costs. It is entirely up to you how many sets of Epi pens you want to redeem with this discount code. We don't recommend buying more than two sets as Epi Pens expire within a year.
Related: The Hidden Truth About Taking Expired Medications
Reclaiming your Free EpiPen Replacement
EpiPen maker Mylan announced the recall of 13 lots of defective Epi Pens which were distributed in the United States between December 2015- July 2016. These EpiPens had a defective part which could compromise the pen's ability to deliver a shot of epinephrine correctly.
If you were one of the unlucky people to have bought the defective EpiPen, then we can help you get a replacement free of cost. Simply follow the steps given below.
First of all, check your epi pen to determine if it is indeed involved in the recall. You can check for the following:
If the numbers match, then you have an epi pen that has the defective part. You need to call on 877-650-3494 and give them the NDC, lot number and expiration date.
The customer service agent will simply verify the details and email you a voucher.
You can take the voucher to your local pharmacy, and you will receive your brand-new Epi pen for free!
Apply for Mylan's Patient Assistance Program
Mylan has an EpiPen patient assistance program which provides free or low-cost injectors to people with financial hardships. However, you need to qualify according to Mylan's own criteria. You need to be a citizen of the United States, have no prescription insurance coverage and make below 400% of the federal poverty line.
Finally, Don't Give Up until You Get an EpiPen
You should exhaust every option you have until you get an EpiPen. You should not sit around wondering if you need one if you are prone to allergies. Make sure you talk to your doctor on your next appointment so he can give you information about different coupons, price assistance programs, and grants to cut the cost on your EpiPens.
Doctors sometimes get free samples from EpiPen reps, which is an option you can explore if you are suffering from financial hardship. Doctor's obviously cannot do this for every patient, but it's worth a try.
Last but not the least, when arriving at the pharmacy, come prepared with your savings card and insurance information and always double check that the discount is applied each time you use them.
 You may also like: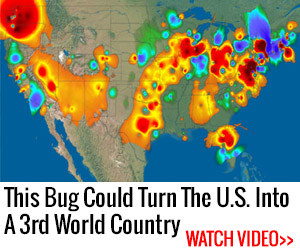 Potassium Permanganate: Why You Need It in Your Survival Kit?
You Will Not Survive An EMP Strike Without This (video)
The Most Powerful Antibiotics Known to Mankind