Editor's Note: This article is written by Giurgi C. and does not necessarily reflect this website's options and beliefs.
A major crisis could hit the USA in many ways. An impact by an asteroid, mass civil unrest sparked by some unforeseen event, an outbreak of disease, freak weather conditions or an attack by a foreign power are all potential ways the S could HTF. All of them are hard or impossible to prevent, even for the US government, and all could see us being thrown on our own resources – if we're prepared enough to have those resources.
There's an even worse possibility though. What if the crisis comes, not because nobody could stop it, but because someone deliberately engineered it? That sounds like something straight out of the craziest conspiracy theories, but could there be some truth in it?
The first question you'd probably ask yourself is who would want to engineer a crisis? Surely events like the 2008 financial crash are harmful for everyone? Well, no, they're not. For example if you're a bank that's about to be brought down by bad debt, a crisis might be just what you need. When things are good the economy can cope with a failed bank or two – but if the whole system is teetering on the edge of collapse, the government has to step in and patch things together with taxpayers' money. If your bank is doing well you have no reason to want a crisis, but what if you're one of the shaky ones? When the alternative is personal disaster, the idea of tweaking things to cause a crisis must start to look pretty tempting.
Does anyone have the power to do this, though? Why don't governments stop them? After all, governments might like to tax their people to finance their pet social problems, but they don't really want to annoy the voters by using their money to bail out banks that made stupid mistakes. Well, that raises the question of who really runs the world these days.
Related: 10 Things to Do Before the Upcoming Great Depression
Who's in Charge of our Lives?
Once, that was an easy question to answer. Nations had leaders, chosen by whatever system they used. That wasn't perfect; it could lead to a Hitler or a Stalin. But it also gave us FDR, Churchill, Reagan, Thatcher and many more – leaders who couldn't be pushed around or diverted from what was best for their countries. Power, mostly, lay with governments.
That's all changed now, thanks to globalization and the rise of what author David Goodhart calls the "anywheres". In Goodhart's analysis "anywheres" are a basically rootless elite who feel no real loyalty to their countries and fully support globalization, unlike the "somewhere" majority who're attached to their nation and its way of life. Goodhart created this model to explain the 2016 "somewhere" revolt that gave the world Trump and Brexit, but the truth is the "anywheres" have never been more powerful, and their power has shaped the world for at least the last 25 years.
Look at what's happened to Greece. The Greek economy is the fifth-worst performing in the world right now, thanks to the economic policies forced on the country by globalist organizations. In 2015 the Greek government came up with a plan to resolve the country's debt crisis. It wasn't a great plan – the government was hard left and addicted to spending – but it was the one the Greek people had voted for. The globalists in the EU and IMF forced Greece to go with their plan instead, and it's been a disaster for Greece.
Related: How to Survive a Personal Economic Collapse
The Puppet Masters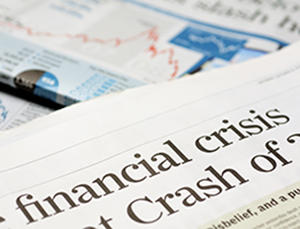 The EU and IMF are organizations that operate out in the open – most of the time – but not all the globalists are so visible. There are plenty of powerful "anywheres" who try to keep their role quiet, although they don't always succeed. Sometimes they find the light shining on them, and it can reveal some pretty unpleasant things.
George Soros is a well-known name now; it would be fair to call him notorious.
Some stories about Soros aren't true – he was never a Nazi, for example – but the truth is bad enough. Immensely rich, he uses his money to push a left-wing agenda and when it suits him he tries to undermine elected governments he disagrees with. In fact the government of his native Hungary has just banned all Soros-associated NGOs from operating in the country, because they're worried he's trying to destabilize the administration. He also won't hesitate to engineer a crisis; he deliberately crashed the British currency in 1992.
Working through his Open Society Foundation, Soros is attempting to push his agenda in the USA. There's a whole network of campaigning groups that seem to be independent, but are really Soros fronts. From gun control to open borders and votes for convicts, these groups are all working to change US society from what the Founding Fathers wanted into what Soros wants.
Not all of these groups are peaceful, either. Look at Antifa, the far-left terrorist group that's caused so much violence in American cities over the last few years. Antifa attacks are coordinated by Refuse Fascism, which is "a project of the Alliance for Global Justice" – and the Alliance for Global Justice is funded by Soros. If an organized leftist group reduces a city to chaos and violence, there's probably Soros money behind it somewhere.
Soros is the most well known of the financial elite who really run the world now, but there are many more. Operating individually, or through organizations like the Bank for International Settlements, they can exert a huge influence on elected governments – and sometimes even push them out of office. If these people think it's in their interests to have a crisis, there's going to be a crisis.
Related: What's the Limit of Your Morality in a Crisis?
By now it's pretty obvious to any smart citizen that the elite can and will create a crisis when it suits them. What most people get wrong is the reason they create them. It's not just to get richer; the best way for everyone – including the super-rich – to get richer is to just let the economy keep running smoothly. Forget the leftist talk about disaster capitalism; capitalism works best when there aren't any disasters.
No, the elites engineer a crisis when things are already going wrong. Often they don't even mean to; they're trying to fix a problem, usually one created by their interference in the free market, and their attempt at a solution just makes it worse. Look at the 2008 financial crash. That was engineered, accidentally, by the Clinton administration. They pressured lenders to give mortgages to people who would be refused one under the existing rules.
What they didn't (or wouldn't) understand was that these people were being refused because they probably wouldn't be able to repay the loan. The result was that Fannie Mae ended up with a vast pile of toxic debt.
To solve that, politicians and bankers found new ways of selling debt, "spreading the risk". What they really did was spread the poison, and by the time the problem exploded it had infected the whole global banking system.
Obviously that was a financial crisis, but there are other kinds. Globalists like Soros aren't very happy with President Trump, because his policies are a direct threat to their vision of what the world should be like, and they'd love to see him lose in 2020. Unfortunately for the left, unemployment is falling and many Americans are very happy with how the president's doing. When people are working and doing well for themselves, leftist ideas lose their attraction.
So an obvious way to attack Trump's popularity would be to harm the US economy, causing job losses, hiking inflation and pushing wages down. The elite, using their money and influence, can do that. What if they decide to try pushing voters to the left by crashing the stock market, weakening the dollar and driving up unemployment?
The crises created by these botched "solutions" are bad enough on their own; the problem is they usually make the original issue worse. This can lead into a social death spiral, where the artificial crisis and the genuine backlash against it start to feed on each other. If the elites ever decide the USA needs a crisis to dig them out of a hole, it could easily cause the sort of civil disorder that makes you fall back on your preparations.
You may also like: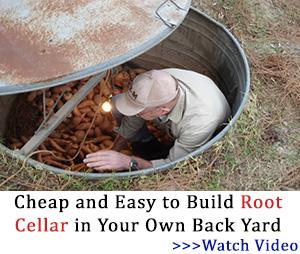 Who Needs the Most Food in a Crisis? The elderly? The Young? The Women? 

You Should Never Put A Tall Fence Around Your House (Video)
5 Strategies To Survive In The City When SHTF
What Do You Do When Someone Asks For Food in a Crisis?