We've all heard the news stories about seeds found in ancient tombs that germinated when planted; yet the seeds you buy are marked with expiration dates or with use by seasons. What is the truth about seed viability and how long do seeds keep? Here is what we know.
Seed Expiration
Seeds don't really expire, however they may not germinate. The first year, you should get close to full germination. But each year that goes by, the germination rate will decrease each year. How long they remain viable depends on the type of seed you have and how they are stored.
How to Save and Store Seeds for Best Viability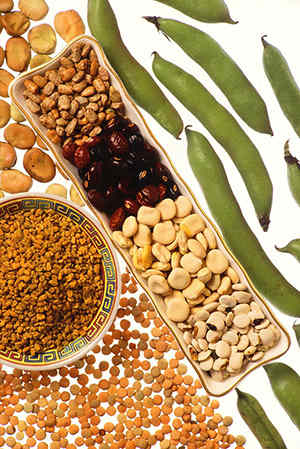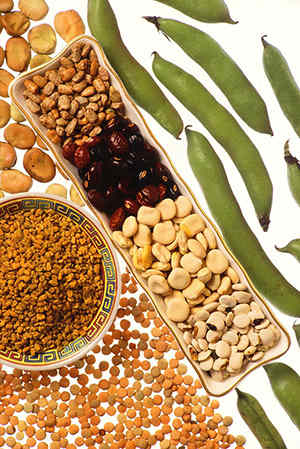 Whether you are storing leftover seeds from year to year or seeds from your heirloom garden, it is best to store them in a cool, dry place. Put the seeds in an airtight container such as a jar with a tight lid, an old-fashioned film container, or as I do, sealed in mylar. Label and date the seeds and whenever possible, include the original information from the seed packet with the seeds. For seeds in packets, you can throw all the packets into a pint jar with a desiccant packet or a little rice in the bottom to absorb moisture and seal the jar tightly.
Harvesting Seeds from the Garden
If you are saving seeds from your garden, wait until the fruit or vegetable is fully ripe before harvesting and removing the seeds. Make sure the seeds are completely dry before placing them in the containers.
Then keep the seed containers in a cool, dry place that is temperature controlled. I would prefer to keep my seeds on a shelf in the basement, but for now I settle for a refrigerator shelf. My objection to the refrigerator is that most refrigerators are very humid, so seeds could have mold problems if your container seal isn't tight.
When saving seeds from your garden, only save seeds from heirloom varieties. Hybrid seeds do not produce true from generation to generation and you could end up with a poor crop the following year.
How Long Do Seeds Keep?
If you kept your seeds in a cool, dry place, they likely will be viable the next year. However, plant a few more than usual because some may not germinate. In addition to storage, it depends on the kind of seeds you are storing. Some seeds need to be planted immediately, while other keeps for many years.
Related: The Only 6 Seeds You Need to Stockpile for a Crisis
Seed Viability
This chart indicates how long you can expect to get good viability out of your vegetable seeds. Seeds may germinate for a longer time, but it is hit or miss, so you should probably just start with fresh seeds. This chart is no guarantee of viability, remember there are many variables. These times are average, but may be much longer under ideal conditions:
Seed Viability Over Time
0 to 1 Year – Plant Now
2 Years
Corn
Leeks
Okra
Peppers
Swiss Chard
3 Years
Bean seeds of all kinds
Beets
Carrots
Lettuce
Melons
Oriental greens
Peas
Rutabagas
Squash
4 Years
Collards
Fennel
Kale
Mustard
Pumpkin
Tomato
Turnips
Watermelon
5 Years
Broccoli
Brussels sprouts
Cabbage
Cauliflower
Celery
Cucumber
Eggplant
Kohlrabi
Radish
Spinach
Storing Seeds in Less Than Ideal Conditions
Even when seeds are stored in less than ideal conditions, I have known seeds to germinate and produce a good crop after many years. A neighbor once purchased a large number of corn seeds one year, kept them in his garage, and used them with good results for over 10 years until he ran out. If I had done it, they probably wouldn't have germinated at all; his thumb is greener than mine.
Seeds are living plants. Some will grow despite all odds, others won't germinate even when kept in perfect conditions. In fact, many plants do best in adverse conditions. Its an improbable law of nature. So, before you toss those seeds out, plant a few or test them as I outline below. They may be viable for one more year.
Test Your Seeds
You can test your seeds in several ways. You can plant 5 to 10 and see how many germinate, but, for most seeds, it is probably easier to place several seeds on a pad of damp paper towels. Roll them up and place in a plastic bag. Put them in a warm place (but not hot, room temperature is ok.) Check them every few days to check for germination. If the seeds sprout, you're good to plant. If not, toss them and start with fresh seed.
What About Survival Seed Vaults?
You'll find many offerings online of survival seeds packed to keep for 20 to 25 years. Will these seeds really keep for 25 years? Unfortunately, the best answer I can give is "maybe." So much depends on how the seeds are stored. The producers of these seed collections pack the seeds in mylar or in cans to keep the dry and dark. If you keep them stored in a cool environment, you will probably have viable seeds when you need them. For extra insurance, buy more seeds than you expect to need.
Another factor when considering seed vaults is that many are packed with popular seed varieties that may not grow in your area. Look for vaults that contain heirloom seeds that are known to grow well in your soil and weather.
I prefer to choose my seeds individually because many of the seeds in the popular vaults won't grow in my area. I live in Florida, so I have specialized needs. If you live in other parts of the country, a vault with a large variety may work well for you.
Packing Your Own Seeds
My seed vault consists of packets of heirloom seeds that I have specifically chosen because I have good results with them in my area. I pack them together in a mylar bag with a desiccant package because it is always too humid here. I do not use an oxygen absorber, but some gardeners do. My theory is that seeds are living and therefore need some oxygen. I keep them in the refrigerator. I have only been saving them this way for about 5 years, but the ones I tested this year germinated perfectly. I expect to replace them about every 10 years, but they might last much longer.
You may also like: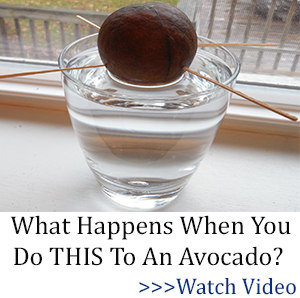 DIY Mini Greenhouse For Year-Round Vegetables
This Homemade Device Can Power Up Your Entire House 7 Days In A Row (Video)
Diy (W/Pictures): This Recipe Heals Your Knees And Reconstructs Bones And Joints Immediately!