Seed tapes were created for gardeners, amateur and veteran alike, who struggle with keeping seeds and seedlings in organized rows that are easier to control. Separating them, as well as planting them in straight rows for easier gardening can be a real headache.
People Who Will Benefit from Seed Tapes
Whoever it was that came up with the idea of seed tapes is a genius, in my opinion. So many people who are limited with what they can do because of lack of dexterity can enjoy gardening more now because they don't have as much frustration stemming from working with small items.
They are also great for the person who would rather speed up the planting process because they have a busy lifestyle. Or, the gardener just starting out. Learning all the details can be overwhelming…when to plant, where to plant, and what to plant! They will also enjoy seed tapes, because it's easier to get the seeds planted in uniform and organized rows much quicker, freeing up time later on when everything starts to grow.
Another Great Perk of Seed Tapes
It's also a great way to avoid the need for thinning your veggies as they start to grow. Thinning young seedlings is an important part of gardening, a necessary evil if you will.
It's necessary because it allows the seedlings enough room to grow. Without enough room to grow, some of the seedlings will not get enough water, light, and nutrients. But with seed tapes, it eliminates most, if not all, of that monotonous step in gardening. Even if you take the time to make sure the seeds are all laid out in tidy rows and appropriately spread out, heavy rain could easily shift the seeds. Seed tapes diminish the likelihood of that happening.
Unfortunately though, buying seed tapes can be costly, as well as limiting with what seeds come in tape form. However, a DIY form of seed tapes is a great option to enjoy all the perks above, without the cost of having to buy them. So, all gardeners can now sow their gardens with impressive rows of produce, without costing much more than a few sheets of toilet paper. Yes, toilet paper.
So, how is it done?
Related: Homemade Substitutes for Toilet Paper
Making Your Own Seed Tapes
It doesn't take too many supplies at all, especially beyond what you would normally need for planting seeds without a seed tape. In addition to the seeds, which you would need whether you use seed tape or not, you will only need toilet paper, flour, water, and a paintbrush.
Supplies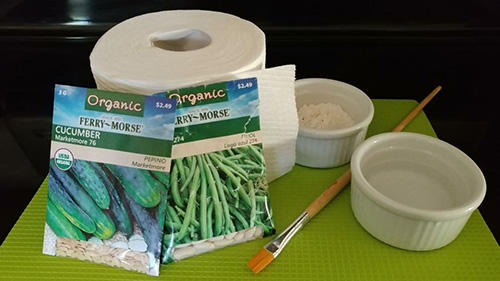 Cut the toilet paper to the length of the garden row, then cut another identical in length.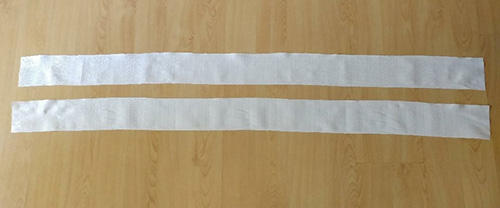 Make a paste out of flour and water: 1 part flour to 3 parts water.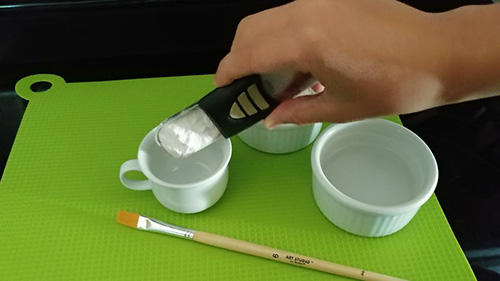 Using a paintbrush or something similar, brush small amounts of the paste along the first sheet of toilet paper, about every 2-3 inches, or the distance recommended for each packet of seeds.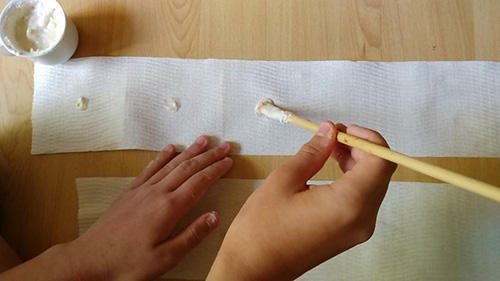 Place the seeds into each spot of paste on the toilet paper.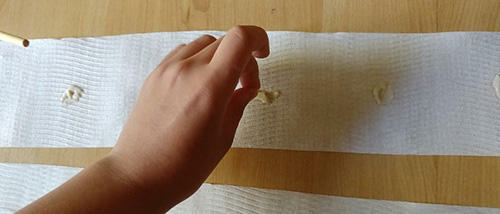 Place the other sheet of toilet paper on top of the one with seeds and lightly press the two layers of toilet paper together, careful not to disturb or spread the seeds or tear the toilet paper.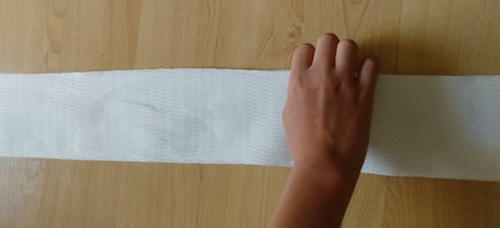 Roll it up! (you can store them in a plastic container if you are not ready to plant them immediately).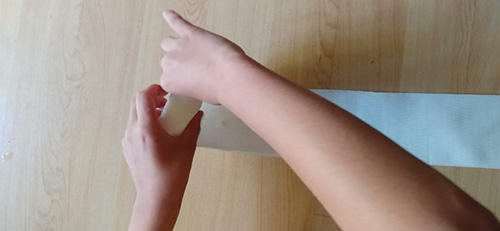 Dig the row in the garden and gently unroll a roll and lay it down in the area dugout.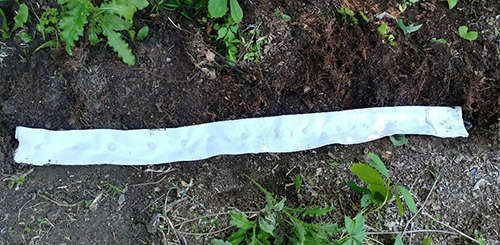 Cover with dirt or potting soil.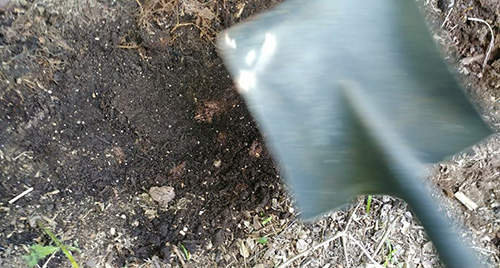 Finally, tend to your garden as you normally would when it starts to sprout. Well, there won't be any need to thin the seedlings as they grow, of course!
You may also like:
This Bug Will Kill Most Americans During The Next Crisis (Video)
The Only 6 Seeds You Need to Stockpile for a Crisis
10 Beautiful Plants That Are Secretly Killing Your Garden
Black Seed – The Remedy For Everything But Death