Did you know that there is an inexpensive and readily available common household cleaner that has over 50 survival uses and never expires, making it one of the most versatile and valuable items for your doomsday stockpile?
Choosing items to stash in your stockpile for emergency situations can be overwhelming. While everyone agrees on the basics—water, food, fire, and shelter—when it comes to stockpiling items for everyday needs, there tends to be a wide range of "must-haves" depending on the individual. Adding to the "what to store" stockpile dilemma is another common prepper problem: lack of space.
The two problems combined—endless potential needs and a finite amount of space—make finding versatile products with multiple indoor and outdoor uses a prepper necessity. When choosing products for your stockpile, items that have multiple uses maximize your survivability while minimizing the number of items cluttering your prepper storage area.
When preparing for SHTF with limited storage space, very few products can pull double-duty quite like borax. This versatile lifesaver can keep you germ-free during a pandemic, help you grow your own food during a shortage, and light your way in a blackout, all while keeping your dishes sparkling clean and bathroom facilities odor-free.
Borax—also known as sodium borate, sodium tetraborate, or disodium tetraborate—is a naturally occurring mineral that is used for cleaning, laundry, and other household chores (not to be confused with boric acid, which is a man-made chemical). As a natural alternative to bleach, borax can safely deodorize, sanitize, and clean just about anything. Borax is sold commercially primarily as a laundry detergent booster and can be purchased at any grocery or big box retail store for usually less than $20.00 (depending on the size of the container), making it an easy and affordable prep to stockpile.
But the real power of borax is that it can be used in over 50 ways to help you survive in any short-term or long-term emergency situation! And, as long as it stays dry, borax has a virtually endless shelf-life, which means you can stock up and never have to worry about it expiring in your stockpile.
Just take a look at a few of the ways borax can save the day in any survival situation:
Clean, sanitize, and deodorize anything, anywhere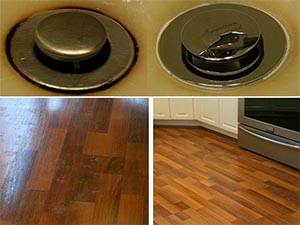 Most people are familiar with using borax as a laundry detergent booster in their homes. But did you know that borax can do an amazing job at getting your clothes clean without the use of detergent? By adding equal parts grated soap, borax, and washing soda, you can clean clothes naturally and inexpensively. The borax helps to eliminate soap residue that can linger on clothes when washed without an electric washing machine, making it an excellent choice for off-grid or bug-out situations. It also kills fungus and mold and softens water.
Cast-iron cookware is ideal for survival situations since it can be used to cook directly over a fire; however, cleaning cast-iron cookware can be difficult since regular soap will ruin the pans. With just a teaspoon of borax diluted in warm water, you can safely clean your cast-iron cookware. And, of course, it also works great for regular cookware, cups, plates, utensils, you name it!
Borax is also a fantastic product to use for deodorizing and sanitizing any surface. In survival situations, a lack of proper sanitation can cause sickness and spread disease, while the smell can give away your location to animals and humans alike. To sanitize any surface with borax, including "bathroom" areas, dissolve ½ cup of borax into one gallon of hot water and spray liberally over the desired area.
Eliminate weeds and fertilize your garden
Borax is unique in that it can be used both to eliminate weeds and to fertilize soil. When using borax in your garden, the amount matters: small amounts of borax can benefit soil that is mineral deficient, while larger doses will kill any plant that it comes into contact with. To use borax to eradicate unwanted weeds, sprinkle the undesired plants with a coating of dry powder or use a solution of ½ cup of borax and one gallon of water and spray directly onto the roots. To use borax as a fertilizer, use approximately ½ tablespoon during tilling for every 100 square feet of garden.
Related: 24 Lost Gardening Tips from 100 Years Ago
Banish bugs and other vermin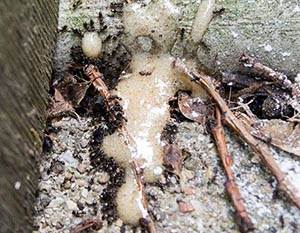 Many preppers underestimate the seriousness of insect and rodent infestations during SHTF situations. Without regular garbage pickup, refrigeration, and other conveniences of modern life we take for granted, food and other household waste will attract disease-carrying insects and vermin. To keep your preps bug and rodent-free, sprinkle dry borax in likely areas where the unwanted pests would congregate. For ants, mix the borax with a little bit of sugar so they will ingest it.
Make your own candle wicks
One of the most essential preps you can have for any disaster are candles. In addition to having plenty of candles on hand in your stockpile, it is always a good idea to be able to produce more if a long-term emergency situation develops, or you are forced to abandon your stockpile. To make your own candle wicks, simple dissolve two tablespoons of salt and four tablespoons of borax in one cup of warm water, then soak one foot of cotton twine or string in the solution for approximately 15 minutes. Hang the piece of cotton to dry completely (depending on the climate, this may take a few days) and then coat the strip with melted wax by dipping multiple times. After drying, keep in a cool place in a sealed container and you will have plenty of wicks on hand to light up any situation.
Related: How To Make 30 Hours Survival Candles with Soy Wax
Keep your tools and other metal items rust-free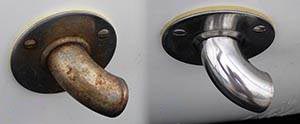 In a survival situation, tools and other metal items used for manual labor can make your life much easier. Whether it is a hammer, screwdriver, wheelbarrow, knife, or even a watering can, rust can ruin your tools for good. To keep your tools in great working condition longer, scrub off any rust with a mixture of borax and lemon juice.
Related: Tools You Will Need When SHTF
Use as a barter item
Stockpiled enough borax for your family? Grab a few extra containers and use them as a barter item to get other supplies that you may have run out of or (gasp!) forgot to acquire before SHTF. No matter if you tout it as an all-natural alternative to bleach, a handy garden helper, a vermin vanquisher, or a safer way to sanitize, this versatile prep will be a valuable commodity for a wide range of people.
You may also like: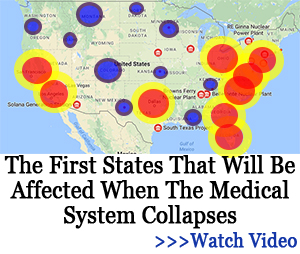 10 Long Shelf-Life Canned Foods Every Prepper Should Consider Stockpiling
World's Smallest Battery Powers House For 2 Days (video)
Prepping on a Budget – How To Get Survival Supplies When You Have Almost No Money