Most preppers don't realize it, but the Mormons, otherwise known as The Church of Jesus Christ of Latter Day Saints are big on prepping. They don't call it that and they're definitely not the Doomsday Prepper sort, but strongly believe in emergency preparedness. For them, it's about being responsible and taking care of your family. The church teaches that if one of their members loses their job, gets injured, has an illness or is hit by a natural disaster, they should be ready.
Apparently to the Mormons, this is just common sense. On their Provident Living website they talk about first building a short-term food supply to last 3 months, then expanding out to a long-term supply of one year. In addition, they talk about storing water and other necessities (like personal hygiene).
Of course, we include all that in prepping too; but I will have to admit that there is a tendency to talk more about the big disasters, the TEOTWAWKI events, than there is to talk about losing your job or getting snowed in during a winter blizzard. This tends to make Mormons and others see us as focused on the end of the world, which we've all forecasted to be scheduled for next Thursday.
The Mormon Church goes farther than just teaching about emergency preparedness, they put their money where their mouth is. As an organization, they operate 15 canneries, which produce what you and I would call packaged emergency food. They also operate a chain of Home Storage Centers, across the US and in Canada, where this food can be purchased for building a home stockpile. You can find a complete list of these centers here.
If you want to find one of their centers easier, you can use their handy map to search out the nearest location, powered by Google Maps and located at the bottom of this page.
Another option is to order their products online, information for which can be found on the same page as the map. Costs are slightly higher for items purchased online, to cover the shipping cost, and not all items are available for shipment. But for those of us who don't live close to one of their Home Storage Centers, this is still a viable option.
So why should you and I care about this? Because we can shop there too. While these centers are owned and operated by the Mormon church, they are open to the public in general. Anyone who is interested in being prepared for an emergency is welcome to come and buy their pre-packaged foods.
Is It Worth It?

The Mormon Home Storage Centers currently stock about 25 different items. It is important to note that these are not pre-packaged meals or entrees, like you find with some of the companies who provide survival food. Rather, they are discreet food items, which you can use as needed.
Most of these food items are packed in number 10 cans, six to a case, but a few are packed in plastic pouches. Their website lists all of them as having 20 to 30 year shelf-lives. Most wet items, like beans, carrots and onions are dehydrated, then canned. Already dried items might be either canned or packed in plastic pouches.
Of course, buying any foods which are packaged for long-term storage is going to cost more than buying the same food items in Costco or Sam's Club. But when you buy a 50 pound bag of beans or rice at one of those wholesale outlets or even at your local grocery store, it's not packaged to last 30 years. You're going to have to go through the time, effort and cost of repackaging it yourself. So that's not really a fair comparison.
Let's do a quick comparison of a few simple items. Please note that these are the prices at the time of writing; they may change.
Just from these three examples, it is clear that the price for these food items from the Mormon Home Storage Center is less than half of what it is from one of the top survival food companies or from Sam's Club. While I didn't check each and every item that they are currently selling, it's clear that they are considerably cheaper than our other alternatives.
These centers even have sales, which reduce the price of some items by about five percent. It seems that they always have four items on sale, and that those items stay on sale for two months. However, the sale price is only good in-store; it is not available for ordering online.
Related: 23 Things a Prepper Should Never Throw Away. Why?
The full list of items which are available at the time of this writing are:
Apple slices
Beans, black
Beans, pinto
Beans, refried
Beans, white
Berry drink mix *
Carrots
Dry onions
Granola *
Granulated sugar
Hard red wheat
Hard white wheat
Honey *
Hot cocoa mix *
Macaroni
Nonfat dry milk
Pancake mix *
Peanut butter *
Potato flakes
Potato pearls *
Quick oats
Regular oats
Spaghetti bites
White flour
White rice
While this list may not provide you with the survival diet that you want, it will provide you with enough to live on. You can always add additional items to your stockpile, purchased from other sources. Please note that the items above with an asterisk (*) beside them are not available online; these items are only available in the Home Storage Centers.
You can also buy packaging items online, including aluminized Mylar food storage pouches and oxygen absorbers. As with the food items above, these are considerably cheaper (less than half) than any other supplier that I can find. So if you are looking to store some of your own food items, you can save a considerable amount buying these supplies from the Mormon Home Storage Centers as well.
You may also like: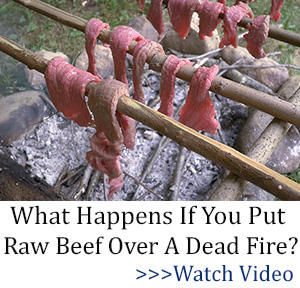 7 Super Cheap Foods To Stockpile That People Usually Throw Away
Cheap and Easy to Build Root Cellar in Your Own Back Yard (Video)
Survival Food – 59 Long-Term Survival Foods and Supplies at the Grocery Store
Who Needs the Most Food in a Crisis? The elderly? The Young? The Women?