Editor's Note: The methods described below are not approved or recommended by the CDC for the sterilization of N95 respirators.
With the shortage of surgical and N95 masks in the country today, people are getting somewhat desperate.
Many people are making their own masks out of cloth, mostly because they don't have any other option. But medical personnel can't count on that. They are required to wear proper personal protection equipment (PPE) when at work.
The mask that everyone wants and the mask that has been touted as the one to use is the N95 mask. Designed to be a disposable mask, these have been in short supply since the beginning of the pandemic. People who have them probably bought them before the pandemic hit, as most businesses have given their stocks to local hospitals.
If you're one of the fortunate people to have some N95 masks to use, you're probably hoarding them, trying to get the most mileage possible out of them. That probably means that you're not changing them when you should. These are disposable masks, intended to be replaced.
Related: 30 Supplies for Pandemic Survival
The big risk with not replacing your mask is that you could end up infecting yourself with the mask, rather than that mask protecting you. While the masks will physically last much longer than just one usage; if a mask is not decontaminated after each use, how can you be sure that it's safe to use?
Fortunately, there are ways of decontaminating an N95 mask, even though most people don't bother. If you use these techniques, rotating your stock, your masks should last much longer, giving you protection far beyond what would normally be expected.
Using Time to Sterilize Your Masks
Probably the easiest way to sterilize your N95 masks is to just let them sit. The CDC has quantified how long the SARS-CoV-2 virus can live, putting an upper limit on it at three days.
But that three days is on a hard surface, such as metal or plastic. Viruses don't survive anywhere near on soft surfaces, as they do on hard ones.
Allowing your masks to sit someplace safe, where nobody is going to have contact with them, will allow the viruses to die, just by leaving them there.
If you can leave them there for four days, you can be sure that when you go back, your mask will be free of the virus and ready to be used again.
Related: How I Prepare for a Shopping Trip in Light of COVID 19
Using Heat to Sterilize Your Masks
The French Scientist Louis Pasteur discovered in the mid-1800s that microscopic pathogens, specifically bacteria, die at 159°F.
That knowledge has since been extended to include bacteria. So, if all we're concerned about is killing the virus, all we need is to heat the mask up to more than 160°F.

The easiest way to do this is to put it in one of the better food dehydrators. While your oven will get much hotter, we really don't want to overdo the heat. If we can do it at 165°F, to give ourselves a few degrees extra of tolerance, then it will be much less damaging to the materials used in the filter to decontaminate it at that temperature, rather than 200°F.
While 165°F or even 200°F won't cause the paper in the filter to burn or the rubber in the elastic band to melt, it will dry the materials out.
So you may see some drying of the rubber in the masks after a few tries, making it more likely to break.
Using UV Light to Sterilize Your Masks
It has been discovered that ultraviolet light (UV light) between 200 and 400 nanometers is uniformly deadly to both bacteria and viruses.
Hospitals use this to decontaminate rooms as well as putting wall scones in the hallways with UV light to kill any bacteria or viruses in droplets, floating in the air.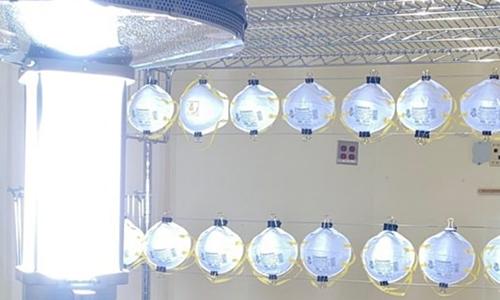 You can find plenty of UV light by stepping outside your door. The sun provides UV for free, usually much more than we want.
But we can use that sunlight for good, by leaving those masks out in the sun and allowing it to kill the virus. Please note though, this does not work well on an overcast day, as the cloud cover will block as much as 70% of the UV.
Another option is to use a UV light indoors. There are special lights used for this purpose, but you can also use a "black light" of the type used with fluorescent paint. These operate at 320 to 350 nanometers, which is in the range necessary to kill the virus.
Related: How to Decontaminate Yourself in 5 Easy Steps when Back at Home from Infected Areas
Three Different Chemicals You Can Use to Sterilize Your Masks
Chemical sterilization is one of the most common means of disinfecting. The problem is, we're dealing with a paper mask, so we have to be a bit careful about how we go about using it. Too much of a good thing could end up destroying your mask.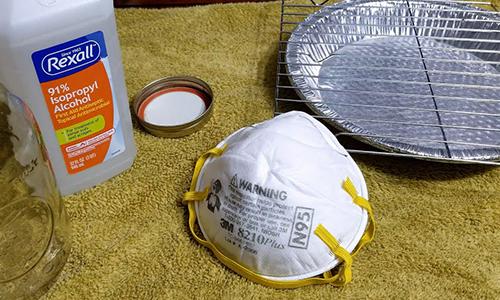 So what are these three chemicals?
Chlorine bleach
Rubbing alcohol
Hydrogen peroxide
Editor's Note: Using these 3 substances listed above will remove the static charge in the microfibers in N95 facial masks and can reduce filtration efficiency well below its factory designed 95%. So please use them at your own risk, and ONLY if it's the only solution you have left. After all, something is always better than nothing.
One thing that's needed for this is something to act as a mold or form. This can be just about anything that is waterproof and about the same size as the inside of the mask. A tennis ball will work or an inverted glass. As long as it can hold the mask in the right shape until it dries, it will be okay.
In the case of any of these, we want to spray a fine mist of the chemical on the outside of the mask. Spray it thoroughly enough to cover the entire surface, without soaking the mask. Then set it on your mold and leave it to dry. Please note that it must dry fully before you use the mask, as these chemicals can be toxic if you breathe them in.
Chlorine bleach will evaporate overnight, which is just about ideal for using the mask again the next day. But even if you use one of the other chemicals listed above, you still want to give the mask overnight to sit, allowing the disinfectant to dry thoroughly.
Important Note: All three of these disinfectants can be poisonous when inhaled. When you first put a mask on, which you have sterilized for reuse, take a good whiff and make sure you can't smell the disinfectant. If you can, set it aside and don't use it. Rather, rinse off the disinfectant and allow the mask to air dry, before trying it again.
You may also like: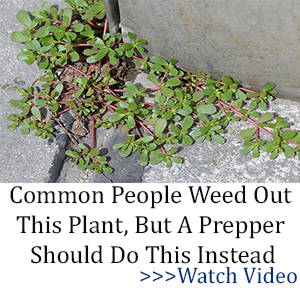 Why Is FEMA Tracking Down Preppers? This Is How They Prepare For A Food Crisis
10 Medical Supplies You Need To Stockpile Before It's Too Late (Video)
Outrageous, But Effective, Medicines People Used In The Past
The Black Walnut Hull Remedy That Cleans Your Intestines Of Parasites