Forget about COVID, migration and war with North Korea for a minute, and look at the real threat to the USA's survival. Our electric power grid is a mess. Most of it hasn't been updated in decades.
The average age of power transformers in the USA is 40 years, and almost three-quarters are more than 25 years old. Now, compare your home today to how it looked 25 years ago. The chances are you have a lot more electric and electronic devices now than you did then. We're putting more stress on our grid, even as it gets older.
It's not hard to see where this is going – we have a serious problem with electricity. In fact the USA has more power blackouts than any other developed nation. Every year storm winds, lightning strikes and snow shut off power to millions of people. That's bad enough, but there are worse threats to our power grid.
Terrorism is one; a couple of well-placed bombs on transformers could turn off the lights over large areas – and the damage could take months to repair. A cyberattack by a hostile nation like Russia or China could be much worse, potentially blacking out multiple states.
Maybe worst of all is a Coronal Mass Ejection from the Sun. A cloud of solar plasma hitting Earth's atmosphere could cause huge current surges, powerful enough to damage transformers and overheat power lines to breaking point.
An event like that might not just black out the whole country; it could leave us unable to repair the damage. At that point, serious civil unrest is inevitable – and it might not be possible to bring it back under control.
A major failure of our power system could bring society down and leave you reliant on your own resources. Even a short blackout is a challenge, though. What if you lost power for three days during a bad winter storm? Could you survive? Stockpiling these items could make the difference.
Lighting & Heating
Without some source of light you could be losing hours every day. In summer you might be able to get away with sleeping while it's dark; in winter, without light you're in trouble.
Make sure you have what you need to light your home:
Candles. Cheap and reliable, candles won't throw enough light to completely replace electricity – but they're bright enough that you can still get plenty done when the sun goes down. Store a disposable lighter or matches with your candle supply so you can get one lit in a hurry if you need to.
Kerosene lamps. An old-fashioned solution but still an effective one, kerosene lamps will give hours of bright light on a pint of cheap fuel. They also throw off heat, which is a welcome bonus in winter.
Solar-powered lanterns. Batteries are a finite resource; no matter how many you have, they won't last forever. Solar-powered lanterns can be recharged during the day and switched on at night; they're good for hundreds of charge cycles before their performance starts to fade. A few of these can make a huge difference.
Light is not even the most essential item you will lose during a power outage. The average home is heated by devices that require grid power to operate. When winter weather knocks out our power, our homes can become dangerously cold. It is not only a matter of comfort; if the temperature drops too low, our pipes will be in danger of bursting as they freeze.
There are many DIY options for heating sources, and often, they are simple to build. This is the secret to heating your home forever, without being connected to the grid.
Money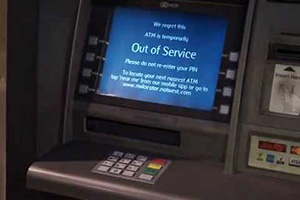 Since the COVID pandemic it's sometimes seemed like we're living in a post-cash society. Most stores prefer contactless card payments; some stopped taking cash at all for a while.
And, of course, most of us have been buying more online. In a blackout, all that stops and cash will be king again.
Make sure you have some real money tucked away for the day the internet and credit card machines stop working. Remember, in a blackout the ATMs won't work either.
Fuel
Can you cook, and heat your home, without electricity? In winter, without hot food and a way to keep your living space warm your chances of survival go way down.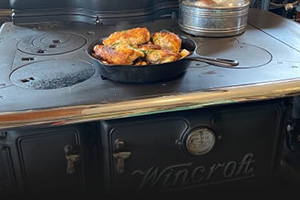 A stove that runs on bottled gas will keep you going – as long as you have enough gas stockpiled.
A wood-burning stove is even better; wood is a renewable resource you can collect yourself. Whatever you use, make sure you have enough fuel stored to last at least a month.
If you can, have enough to get you through a whole winter.
Communications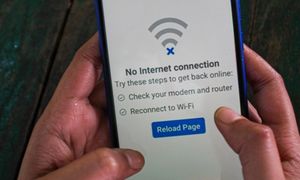 The world has never been so connected, but all those connections depend on electricity. In a blackout you can get very isolated, very fast.
Invest in a solar-powered or hand-cranked radio so you can listen in for emergency messages.
If you can, get an amateur radio set that can run on car batteries – being able to send and receive messages through the ham radio network could be a lifesaver in a crisis.
One of the worst things about a blackout is that no communication will be available to you. Here's the only way to communicate after a blackout!
Water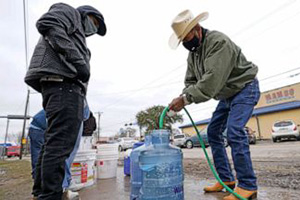 Many public water supplies will probably keep flowing without water – but they won't be purified and safe to drink.
You need to have enough clean drinking water stockpiled to get you through the first phase of a crisis; aim for a gallon a day per person, and store at least a month's worth if you can.
Longer term you'll need water filters – with reusable cartridges if possible – or chemical purification tablets.
Food
A blackout means the stores will be closed – and probably looted. Supplies of perishable foods will quickly spoil without refrigeration. Supply chains will disintegrate. Until the crisis ends, you can't rely on finding food in the stores.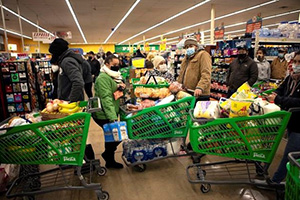 You should aim to have at least three months' worth of non-perishable food stored, regularly rotated so everything has plenty storage life left.
If you can, either start running a vegetable garden or have the supplies you'll need to set one up in an emergency.
Even if you don't have the money or space for a three-month food supply, put aside what you can. Even a few days' worth of food could be the difference between life and death.
Final Words
Unless a lot of money gets spent on our power grid, a major – perhaps national – blackout isn't a matter of if; the only question is when. There are too many people in the world who see crippling our power network as a low-risk way to attack us, plus the wild card of the Sun.
Sooner or later, something is going to take down the grid, and our society with it. Make sure that, when it happens, you have the resources you need to carry on without electricity. Electrical power on demand is a luxury, and one that we won't always have.
You may also like: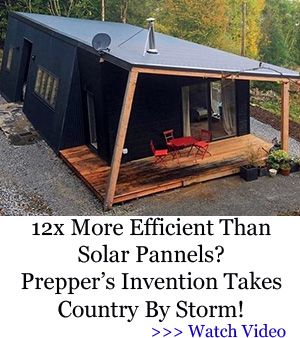 DIY Charcoal Briquettes Every Prepper Should Have
5 Ingenious Ways To Refrigerate Your Food Without Electricity (Video)
The Incredible and Efficient Use of a Bicycle as a Bug Out Vehicle
10 Off-Grid Water Systems You Should Have On Your Property
What I Should Stockpile for SHTF: The Great .223 Remington Or The Stalwart .308 Winchester?