The dreaded M word…Mold. Many areas that you inhabit daily can have mold. Millions of small spores clump together and can invade your home. The mold spores can grow quickly and get into your air, making it dangerous to breathe and live in.
Mold is dangerous to breathe in for anyone, but it is especially dangerous for individuals with weakened immunity and breathing problems. Mold can make it impossible to stay in your home or work place.
If you notice signs of mold, you need to act quickly and get it cleaned up before it has a chance to spread. Mold can be very hard to treat because of how quickly it does spread.
When you are cleaning mold, you will want to wear a mask to keep you from breathing in any of the spores. If you suffer from any respiratory illnesses, you may need to get some helpers as you definitely do not want the exposure. It is also a good idea to wear rubber gloves for extra protection.
Related: 15 Pieces of Crucial Urban Survival Gear
#1. Moisture Control
Mold thrives in moist conditions. If you have a leaky drain then you will most definitely have mold under your cabinet. Controlling moisture is vital in controlling the development and growth of mold. Fix the leak and replace any wet boards or use a fan or heater to dry them. Be sure that carpets are dry if they got wet. A leaky roof can cause your whole house to become invaded with mold spores.
You can also use silica products to maintain an area that seems to always have moisture in the air. A dehumidifier is also an excellent tool to have, especially if you have a basement.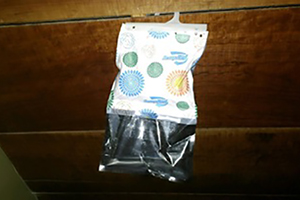 Be sure to clean up any spills and don't leave wet clothes or rugs laying around, it is crazy how fast wet clothes will start to grow mold or mildew.
These packets are great for hanging around and absorbing any excess moisture. This particular packet is hanging in an area under the stairs in an add-on of the house.
Related: How do You Keep Your Pantry Dry to Prevent Your Food from Spoiling?
#2. White Vinegar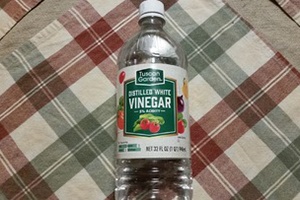 It is important to be sure that you use distilled white vinegar only. Distilled vinegar is made by a fermentation process and contains less acetic acid then regular vinegar. The vinegar can kill up to 82% of mold spores. You can also spray your showers and sinks with the vinegar to keep any new mold spores from growing.
Simply put the vinegar in a spray bottle and spray the affected area. Allow the vinegar to sit as that is how it kills the spores. Do not scrub the area with the vinegar.
#3. Tea Tree Oil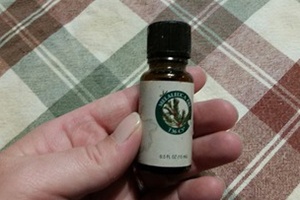 Tea tree oil is safe to use on any type of surface. If you have never worked with tea tree, you will quickly learn it has a very strong smell to it. Therefore it may not be the best option if you have respiratory problems. Tea Tree oil is also expensive to purchase, however a little goes a long way.
To use tea tree oil, you will need a spray bottle. Mix two cups of water with two teaspoons of tea tree oil. Shake the mixture well in the spray bottle and spray the entire surface that is plagued by mold. Allow the mixture to sit on the area. Do not scrub the area after you have sprayed it. The trick with tea tree oil is allowing it to sit and kill the spores.
#4. Baking Soda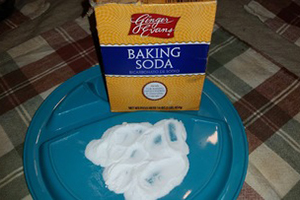 Baking soda is an all around awesome item. It helps with moisture, it eliminates smells, it can be used in cooking, and is a great cleaner. Baking soda can be used to clean mold in a few different ways. Mix baking soda with water, vinegar, or use it by itself.
If you choose to use the baking soda by itself, then you just need to sprinkle it onto the area and let it sit. You can sprinkle it into your carpets, cabinets, and showers. Sweep up the areas after a while and then simply re-sprinkle as needed. Baking soda is a mild cleaner so it is safe for any surface.
To mix the baking soda with water or white vinegar, be sure that it is completely dissolved before use. Simply put the baking soda in a spray bottle and then add either water or vinegar. Stir or mix it around until it is dissolved in the liquid. Spray the mixture onto the mold and wait 15 minutes. Then use some good old fashioned elbow grease and a damp rag and scrub.
#5. Hydrogen Peroxide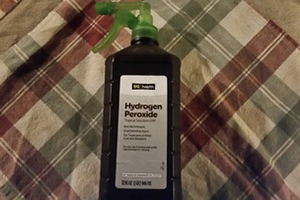 This bubbly cleaner is great for wounds and it even cleans your sink when you clean a wound over it. The bubbling action will also kill mold.
All you need is 3% hydrogen peroxide and a rag. Spray or even pour peroxide on the mold and watch it work. Wipe up the area after about ten minutes and watch the mold disappear.
Remember to leave the peroxide in a dark bottle, as light will weaken it over time.
#6. Grapefruit Seed Extract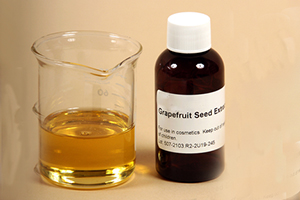 This is another "a little bit goes a long way" method. The grapefruit seed extract can be expensive but unlike tea tree oil, it is odorless. To use this you mix two cups of water with 20 drops of extract in a spray bottle. Once it is mixed, spray it onto the mold and leave it to sit. There is no need to scrub or wipe up the area after spraying.
Now that you know what natural options are available to kill mold you, just need to figure out which method is best for you and your health. Some of these natural remedies do have an odor to them, unlike the silent mold. You may have to leave the house to allow time for the space to air out after use or just deal with it. It is best to clean in a well ventilated area. If some of these remedies are too strong, then you can try any of the other remedies. This is something to keep in mind, depending on your respiratory health.
You may also like: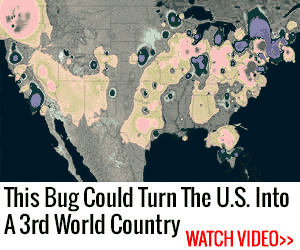 Should You Throw It Out? These Moldy Foods Are Still Edible
Do You Make These Fatal Mistakes In A Crisis? (Video)
10 Home Remedies for Emergency Toothache Relief