When it comes to pickling we usually think of the classic options, such as cucumbers and peppers. But there is a whole world of pickling available, covering foods most people wouldn't ever consider – did you ever think of pickling watermelon, apples, corn, or even pork?
Any of these foods, and many more, can be pickled. The art of pickling has been around for ages, because it not only preserves and extends the shelf life of foods, but also has the ability to take their flavor to a completely new and interesting place. The general rule is that if it's edible and fits in a jar, it can probably be pickled.
Let's take a look at some of the more interesting foods for pickling, and then I will get to a pickled pumpkin recipe later in the article.
Interesting Foods You Can Pickle
New trends with pickling go way beyond pickles. Some of these foods have been pickled for decades, but the popularity of the method is growing significantly as people seek ways to preserve and enhance various foods.
Take meat, for example. You can pickle pork with a simple salt base, or add various ingredients to alter the flavor a little – or a lot. Some ideas for added flavor include sugar, garlic, onion, thyme, allspice, berries, peppers, and much more. The great thing about pickling is that you can alter the taste to your preferences, rather than buy someone else's off the shelf.
Related: How To Preserve Beef in Glass Jars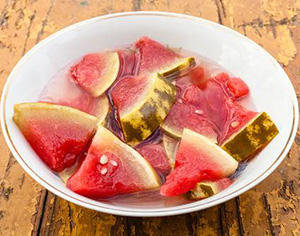 Watermelon is another food that's becoming a popular choice for preservation. We're not talking about the meat of the melon that we normally consume; it's the white part of the rind that is pickled.
Once pickled it's often consumed on its own as a treat, or used as a tasty addition to other foods such as turkey, dressing, or turnip greens.
Pickling corn is a great way to enjoy the fresh flavor of summer corn all through the year. It can be pickled with a simple salt base, or you can add other herbs and seasonings for a change in flavor. Rather than opening a store-bought can of corn, open your own, which was created with your own customized flavor profile.
And then there's apples. The abundance of apples in fall will give you plenty of raw material for pickling – and the results can be quite tasty! The best part about pickling apples for the first time is you can do a small batch to see if you like the recipe, then make a larger batch later when you find the ideal mix of ingredients.
Other interesting food items you might not have considered for pickling include:
Garlic
Oysters
Fennel
Cauliflower
Brussel Sprouts
Grapes
Cranberries
Prunes
Mushrooms
Shrimp
Avocado
Walnuts
Eggs – Here is how you do it.
As you can see from that list, the general rule really is if it fits in a jar, it can be pickled. Now for pumpkin, a tasty fall treat that can be enjoyed all year, thanks to pickling.
Pickling Pumpkin
Who doesn't want a jar of spiced pumpkin available to snack on throughout the year? The recipe can be adapted to your specific likes and dislikes. For example, in the recipe that follows I used cinnamon because we are a family that really enjoys cinnamon, but cloves could easily be used in place of – or as well as – the cinnamon.
So, let's take a look at how easy it is to have jars of tasty spiced pumpkin on hand, especially for the winter months…
Supplies Needed for Pickled Pumpkin
In addition to needing quart canning jars, a large pot, a saucepan, a wooden spoon, a sharp knife, and funnel, you will also need the following ingredients:
Pumpkin, cubed into ¾ inch pieces
1 ⅔ cup apple cider vinegar (can also use white wine vinegar)
1 ⅔ cup water
Ginger – two fresh walnut size pieces, unpeeled and thinly sliced
1 ¾ cup sugar
1 teaspoon salt
4 or 5 cinnamon sticks (cloves could also be used)
14 whole black peppercorns
Directions for Pickling Pumpkin
The directions are fairly simple for this project, but it does require some important steps. As mentioned above there is wiggle room for playing with the spices, as long as it has a vinegar base and the overall directions are carried through to the end.
#1. Cut the pumpkin into ¾ inch cubes, and put aside.
#2. The number of jars will vary, depending on the batch size you choose to make. The jars must be washed and sanitized thoroughly, including the cap and seals. You can do this by placing the jars, caps, and seals into boiling water for 10 minutes.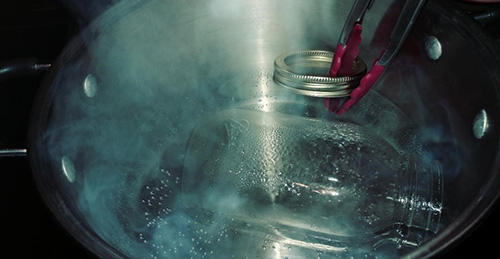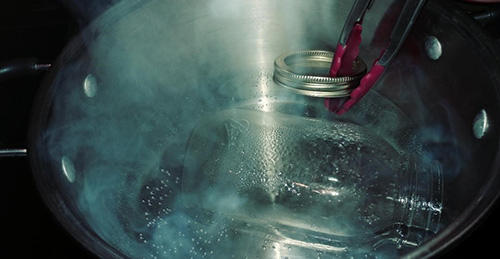 #3. After the jars cool off enough to touch, place the cubed pumpkin into the jars, filling them.
#4. Pour the apple cider vinegar (or, white wine vinegar), cinnamon, black peppercorn, and remaining ingredients into a saucepan.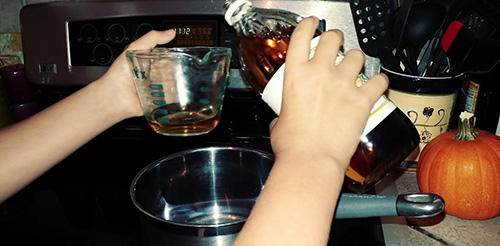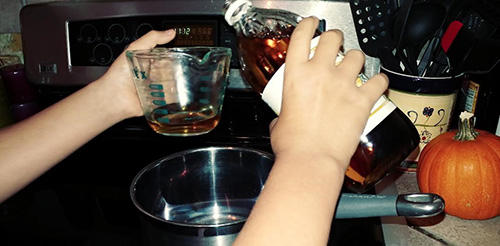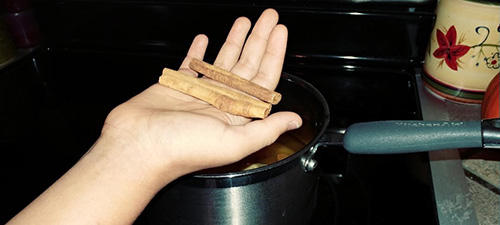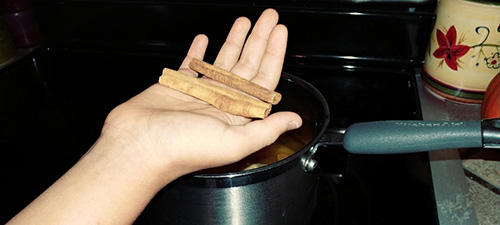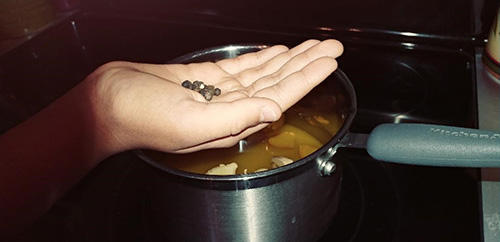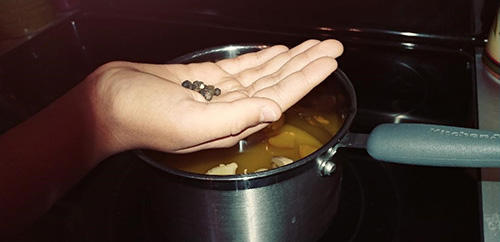 #5. Stir the mixture under low heat until the sugar dissolve, while stirring with a wooden spoon.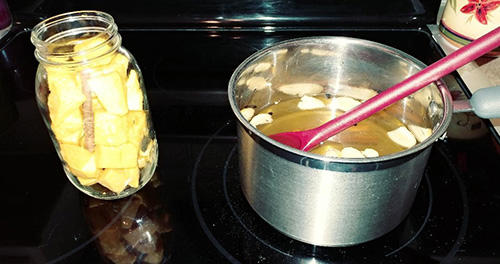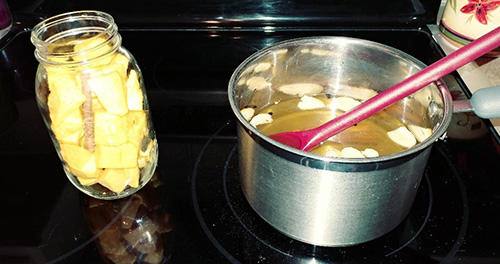 #6. Bring it to a boil. Once it starts boiling reduce the heat to a simmer for 5 minutes, stirring occasionally.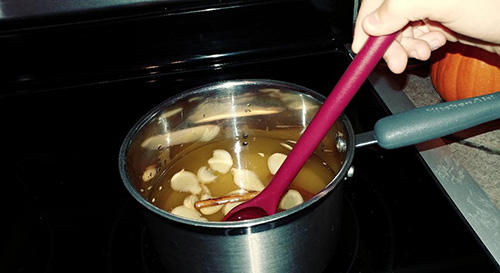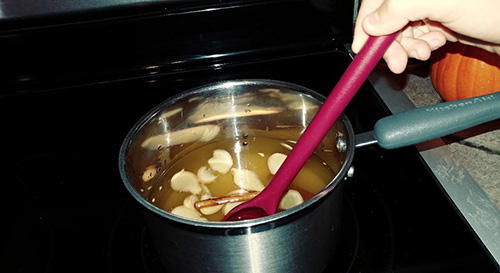 #7. Pour the hot mixture into the jar with the pumpkin, making sure it's all covered.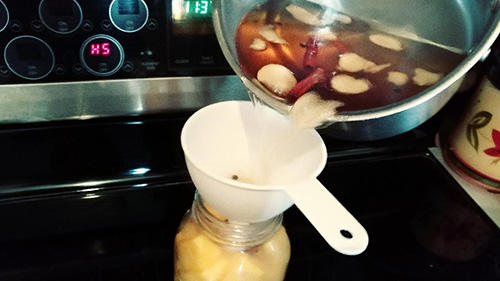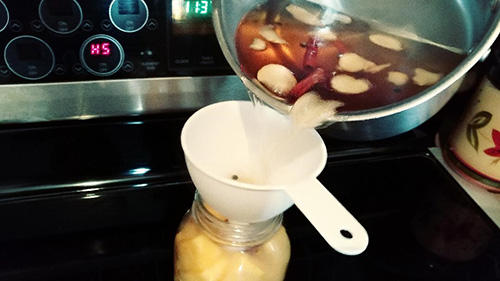 #8. Immediately place the cap and seal on the filled jar.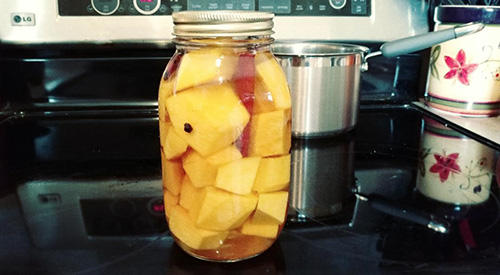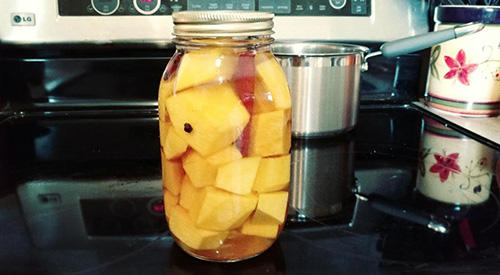 #9. When the jar cools down to room temperature, place it in the refrigerator for 1 week before opening.
Once the jar has become unsealed, it will stay good for up to 3 weeks if kept in the refrigerator. An unsealed jar will keep for more than 2 years.
You may also like: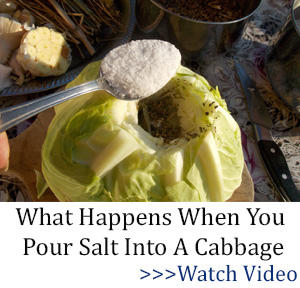 This Super Root Preserves Meat Indefinitely!

How to Build  a 44-Day Stockpile for Only $2.40 a Day (Video)
10 Long Shelf-Life Canned Foods Every Prepper Should Consider Stockpiling
How To Repackage Foods in Mylar Bags With Oxygen Absorbers For Long Term Survival