If you keep chickens, you'll know that at certain times of the year, you'll have more eggs that you know what to do with.  Eggs are tricky to store long term and pickling them is one of the best ways to preserve them and deal with a glut.  It goes without saying that shop-bought eggs will work just fine as well!
Chill or Preserve?
When it comes to storing your pickled eggs, some people prefer to keep them in a refrigerator.   I don't really think that's necessary and almost defeats the object of bothering to preserve the eggs in the first place.
I do think, however, that your brining liquid needs to be almost all vinegar (some recipes call for 1 part or even more, of water), to prevent any risk of botulism.
Safe to Store
Make sure your jars are scrubbed absolutely clean in hot water and dried in an oven set on a low heat before filling.
If you use a more-or-less undiluted brine, and your jars are sterilized properly, then the eggs will be safe to store for up to 6 months in a cool, dark pantry.  Avoid storing the jars anywhere too warm, or in direct sunlight.
Ingredients (per 1 quart jar)
12 medium eggs at room temperature
3 cups/700 ml vinegar (white, malt, wine or cider – I like a combination of white and balsamic)
1 tsp salt
1 – 2 tsp sugar
1 clove garlic (optional)
2 bay leaves (optional)
1 tbsp pickling spice (or your own choice of peppercorns, coriander seeds, fennel seeds, allspice and dried chilli/red pepper)
Instructions:
Step 1. Firstly, check over your eggs and make sure that they have no cracks on the shells.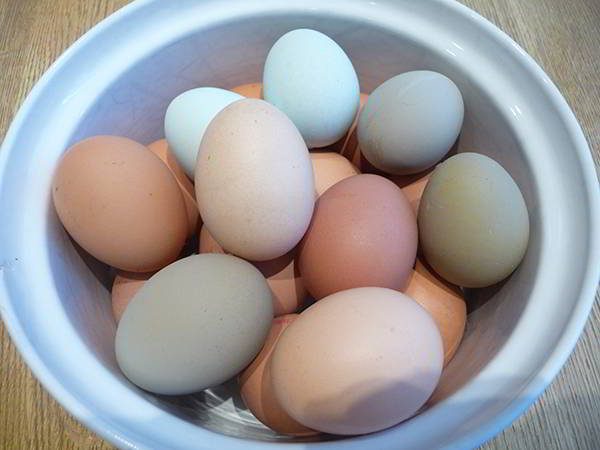 Step 2. Place the eggs into a pan of cold water, making sure that the eggs are fully submerged and bring to the boil before simmering for around 12 minutes.  Remove the hard-boiled eggs and plunge into cold water.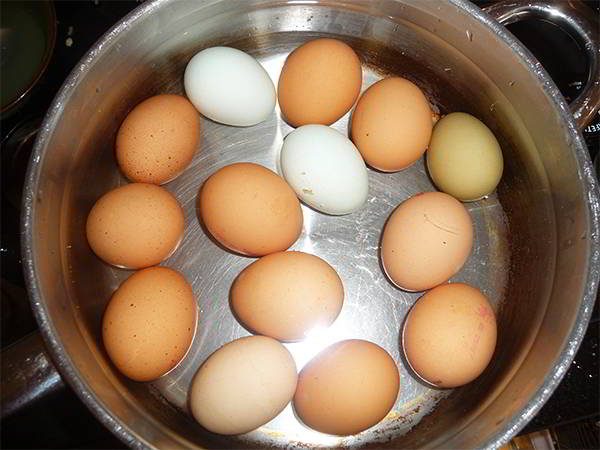 Step 3. In a separate pan, combine the vinegar, bay leaves, salt, sugar and spices and bring to the boil.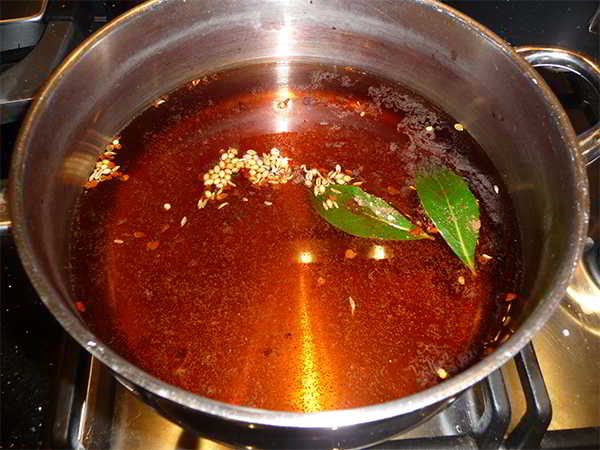 Step 4. Keep the brine on a rolling boil for 10 minutes until reduced slightly, then cool to room temperature.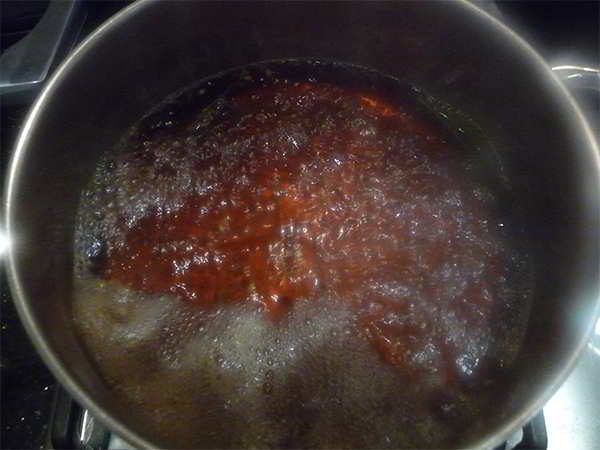 Step 5. Meanwhile, peel the eggs and place into your sterilized jar.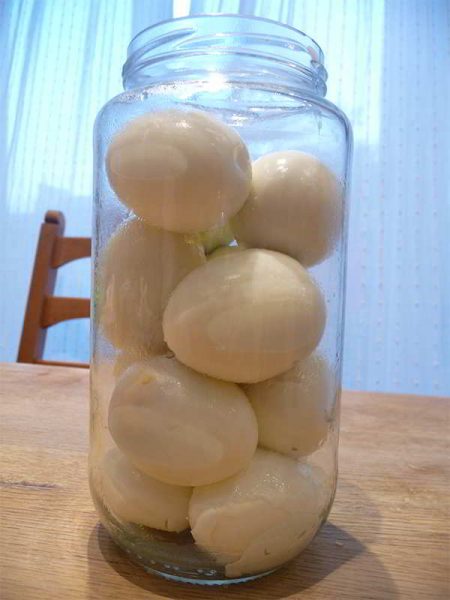 Step 6. Finally, pour the cooled brine (strained if you like, although I like to see the whole spices in there) into the jar, ensuring that the eggs are well covered by the liquid.  Seal the jar tightly and give it a little shake to make sure the brine is distributed evenly before storing in a cool, dark place.
Storage and Safety
Leave the eggs for at least two weeks before consuming.  They will be safe to eat, unopened, for up to six months.  Once opened, the uneaten contents should be refrigerated.  Chilled, the opened eggs should last for around two weeks if kept in a lidded jar.
Pickled eggs make a simple and fantastic preserve; and a welcome and versatile change from other bottled foods.
You can eat these with bread, rice or potatoes for a simple meal, although many people simply enjoy them alone as a snack food!
You may also like:
DIY Generator (Video)
How to Keeps Eggs Fresh for Months with Mineral Oil
How to Use Acorns as Survival Food
How to Make Pine Syrup at Home (Step by Step Guide With Pictures)