By Ron Melchiore
Good day to all! I contributed an article last year to this site and had a wonderful response from everybody. Our host Claude asked me awhile ago if I would consider writing another article. I was definitely interested but we were just making the big move from the wilderness of northern Saskatchewan to a brand new homestead on the Nova Scotia coast and I've been maxed out trying to clear land and build our home.
Claude came up with a great topic. "5 problems I encountered when I went off the grid."   Problems and their solutions when going off grid could fill a book but I have 5 I can share with you. Hopefully my experiences will help you if you have or are contemplating a more self-reliant lifestyle, especially if it is an off the grid choice. I also hope you can take heart in the fact that all obstacles can be overcome. These were all problems with answers.
First a little background. For those who don't know me, I'm one of the back to the land people from the late 1970's. I've been off grid for 38 years. It's a way of life for us. I wrote a book titled Off Grid and Free: My Path to the Wilderness where I chronicle some of my off grid experiences. I started out homesteading in northern Maine. It was during those years that I met my wife Johanna. Maine was a wonderful 20 year learning experience. It gave us a great deal of confidence enabling us to move on to the next chapter in our lives.
That chapter was to live on a remote, isolated lake in northern Saskatchewan. Imagine living so remote, a float plane is required to find you. That's pretty remote! We went shopping twice a year, picked up mail twice a year and as a general rule, didn't see another human for 6 months at a time. And we flourished. What a privilege it was to call the wilderness home for 17 years.
We've made the move to the Nova Scotia coast line where we are currently building our last homestead. So you might say we have a lot of experience. But we've also made our share of mistakes along the way. Here are 5 errors, mistakes, misjudgments I made when I initially went off grid so many years ago.
During high school, I studied electronics as my career choice and once out of school, went right to work. After a few years of the 9 to 5 rat race, I figured there had to be something more to life than working it away. I was lamenting that fact to my work supervisor one day when he suggested homesteading. I had never heard of the term but it sounded good and after some research, I latched on to the idea.
I was young, in my early 20's and pretty naive. It was easy to fantasize about living in a little cabin in the woods with a small garden, a few solar panels for power, and just kick back and relax my way through life. I figured I could save my money from my job, buy a property, build my homestead and essentially retire.
That was my first mistake. It doesn't work like that. And it never will. Unless someone has left you a pile of money, there is a need for some income. There are always costs to living. One can mitigate to a large degree those costs but some money coming in is essential. One can barter, swap labor with others and do some creative financial rearranging, but there are always things that require cash.
I quickly realized I would need some income to buy gas, pay taxes, vehicle registration, insurance etc. The money I saved up was not near enough.  I am a frugal guy and can live cheaply, but I realized I needed some way to make money. The odd job helped but ultimately, a knock at my door by a local logger interested in cutting my woodlot got me to thinking I could garner income for our self-reliant lifestyle from the land by becoming a logger. I selectively harvested our property over the years and ultimately received several "County Outstanding Tree Farm" awards for the effort. So we took full advantage of our particular situation.
We made money from our homestead and improved our property at the same time.
I'm a workaholic and once I set my mind to something, I'm driven. I don't mind the hard work. But my second mistake was misjudging how much work was involved in building a small home, plowing and discing a field and garden, canning and preserving the food, building a barn, tending the animals, fixing stuff that always broke, cutting and lugging firewood, pumping water by hand into buckets then carrying them into the house and the list goes on. It was a lot of work but I relished it. At the time everything was new and exciting and I fully immersed myself in my new lifestyle. Every night I went to bed absolutely exhausted from working hard from sun up to sun down but I went to bed so satisfied with the daily effort and life choice I had made.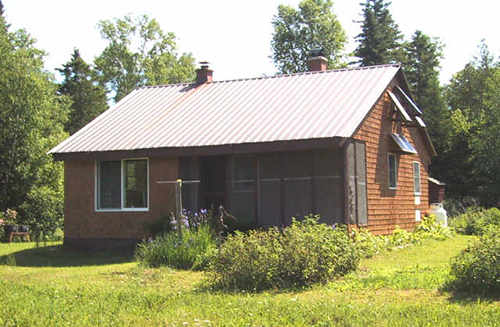 But the life of kicking back, throwing a few garden seed in the ground and having a life of ease was unrealistic. Just know that work is involved in becoming as self-reliant as possible and if you aren't prepared for the work, you might easily become disillusioned with the notion of homesteading.
The third error I made was not realizing how much I needed to learn about this new lifestyle and how little I knew. I came from the suburbs of Philadelphia, had a career in electronics yet I chose a completely foreign set of surroundings. Dirt road in to my homestead which was surrounded by forest, and all of this was in a country setting. It was a different world than what I was accustomed to. Gardening, animal husbandry, chainsaws and firewood… wow, this was all new and I was clueless. I bought books, studied, talked to local people more knowledgeable than I, and then I gave it a try.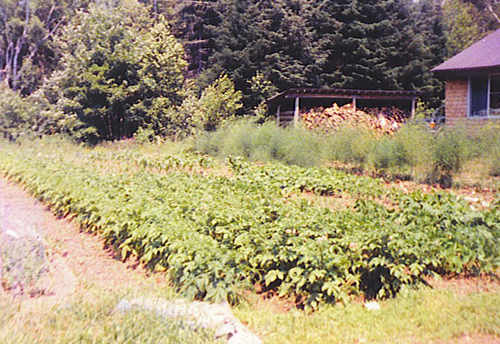 After I tried something new and got some confidence, I was easily able to add to the mix by trying something else that was completely foreign to me. I learned by book reading, using my common sense and by trial and error. I learned from my mistakes and moved on.
Common sense is vital to learning and adapting. I wasn't attempting to build and launch a rocket. I was merely trying to master some simple, basic skills that were known to previous generations but over time, as mechanization and commercialization became the norm, became lost as people no longer relied on themselves as much as they used to. An example of this is preparing and planting a garden. Most people figure why bother when it's so much easier to go to the grocery store.
Another misjudgment was estimating my power needs and how to fulfill them. I was an electronics technician quite familiar with wiring, ohms law and the use of multimeters. And yet I had no practical experience with how much power a few lights, a car radio and tiny TV would take. Although I knew car batteries were a bad choice, money was a limiting factor in getting the right parts for my energy system. So I rigged up a half baked power system that was next to useless which relied on a car battery as my energy storage. It was forever in the hole and was rarely fully charged.
But it was a tremendous learning experience and I quickly learned what power my gizmos consumed and what a battery and a solar panel were capable of doing. Not until I purchased the proper components, hooked them up and used them for a period of time at my locality, did I really understand what it took to build a real power system. "At my locality" is important. Location is a paramount consideration in how many panels and batteries are needed to power any home on a daily basis. My dink system might have worked much better in a sunnier climate.
The last miscalculation that I made ( don't be misled… there are many more errors and mistakes I made) was my choice of access to my homestead. I purchased a 120 acre woodlot and as it happens , there was an old potato field of perhaps 4 acres right in the middle of it. Perfect! Except in the winter. The driveway was 4/10 of a mile long. And the homestead was in northern Maine which gets an average of 120 inches (10 feet) of snow a year.
Related:The Best 5 States for Living Off-Grid
In those early years, there was no way I was able to drive into the homestead once the snow started flying. Years later when I began selective logging our property and had a highway plow connected to an old skidder, was I able to plow us out. But for many years, I had to park the vehicle at the head of the driveway from November until May when I was able to drive back in. That meant dead batteries, food, animal food and all supplies were lugged in and out by pack mule. And sadly, I was the pack mule. But it kept me in top shape snowshoeing all that stuff back and forth to the car. I learned what the term "long winter" meant.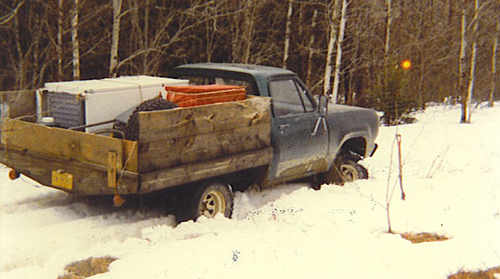 So don't overlook the obvious. You might find the greatest place on earth in the summer but come winter, access becomes a long slog. Not a big deal as long as one is aware and prepared to deal with it. Keep in mind not only is there an inconvenience in that situation, but safety is a factor as well. If a medical emergency or house fire were to occur, inaccessibility presents some real challenges to those trying to come to your aid.
So there you have it. Five things that I would consider errors, mistakes and misjudgments on my part in those early years shortly after I made the big decision to change direction and seek a self-reliant way of life. Even with the mistakes and frustration of dealing with them, I wouldn't change a thing. I learned a great deal and one of the big things I learned is that I can truly count on myself to get things done. I am definitely as self-reliant as is practical and that's a good feeling.
Please feel free to ask questions. I enjoy exchanging ideas and banter back and forth so don't be shy. The whole point of this website is so we can share and learn together.
Editor's Note:
Please feel free to ask Ron (in the comment area) any particular questions you have about going off the grid.
Ron and his wife spent 17 wonderful years living 100 miles in the Canadian wilderness on a remote lake. They are now building a new homestead on the Nova Scotia coast. As part of the back to the land movement that originated in the 70's, they have spent their adult years living the homestead dream.  Ron's book Off Grid and Free: My Path to the Wilderness is available in print, kindle and audio on Amazon and Barnes & Noble. You can follow and contact Ron at his website: In The Wilderness , on his Facebook Page or on his Youtube Channel 
You may also like: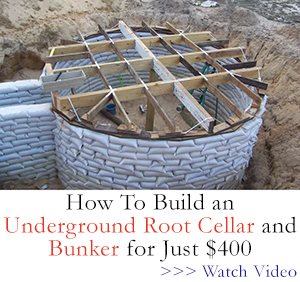 Confessions Of A Man Who Lived 37 Years Off Grid (AMA)
All the Edible and Medicinal Plants in North America (Video)
How To Make Money Off Grid: Making A Living From Your Homestead
Powering an Off the Grid House (Cost-Effective)
Best Fuels For Off-Grid Survival