Prepping does not have to be expensive, in fact you can find items to stockpile that are very inexpensive. This means that for a minimal investment, you can get a significant amount of survival stocks to ready yourself against any disasters or calamity that will inevitably befall our civilization.
This is my list of 15 cheap survival items that you should be stockpiling. This list is not presented in any specific order.
#1. Include Dozens of These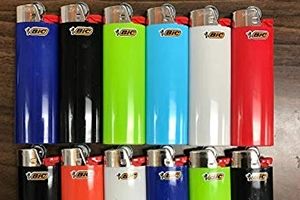 Everyone knows how great a BIC lighter is, but they do eventually run out of fuel or break.
This is why, if you are going to include one BIC in your stockpile, you should be including dozens of them.
I like to have both full sized and mini versions on hand, because the mini versions fit very nicely inside an Altoids tin. These too will make outstanding barter items, as a lot of people will not think to stock up on this essential prep.
#2. For Your Health and Sanitation
Either in bar or liquid form, having a lot of soap on hand is very important to not only your health and sanitation, but also to the health of others that you encounter.
In the past months we've been repeating the wash your hands mantra non-stop and should be thinking about that when stockpiling for impending disasters.
Related: DIY Wilderness Soap And Shampoo From This Plant
#3. Hand Sanitizer
Every store ran out of hand sanitizer in what seemed like days, after the COVID 19 pandemic started to ramp up. The great thing about alcohol-based hand sanitizer is that it is also very flammable.
I've done a fair amount of experimenting with the flammability of hand sanitizer and can say with certainty that it burns well. I like to stockpile this in bottles of various sizes, so they can be employed into different packs and kits as needed.
#4. Worth Their Weight in Gold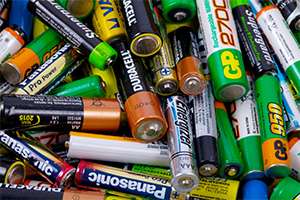 After a major disaster 'AA' and 'AAA' batteries are going to almost be worth their weight in gold.
They are cheap now, but as a barter item post disaster, they are going to be exceptionally valuable as most people will have electronic devices that run on batteries, such as radios and flashlights.
Don't stop there though, 'C' and 'D' cell batteries along with 9 volt and CR2332's are also good to have. Rechargeable batteries are also becoming cheaper as well, but require a charger and power in order to get full use out of them.
Related: How To Charge Your Phone When There Is No Electricity
#5. Items that May Disappear in the Blink of an Eye
COVID taught us that items like face masks will disappear in the blink of an eye during a pandemic. It's not just medical masks that you should be stocking up on, N95 masks, P100 masks and simple dust masks all have a place in survival preps.
It is not just viruses that we may need to filter out, but also other airborne particles that may be in the air. After an earthquake there may be a lot of dusty debris to search through and in the event of a volcanic eruption, the ash hanging in the air must be filtered out before it arrives in our lungs.
#6. Dirt Cheap Items
Candles provide light and a small degree of warmth, but most of all they provide comfort. Candles are usually dirt cheap too, I like to pick up a hundred tea light candles at IKEA every time I shop there, but I also like to have a good stockpile of regular candles as well.
These are something that is often found at the best prices in your local dollar store.
#7. Zip Ties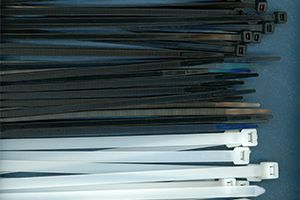 Whether you call them cable ties, zap straps, or zip ties, we all know how useful these ties are.
From gear repair to prisoner restraint, these ties are indispensable when you need them and are generally speaking a one-shot deal. So it pays to have a lot of them.
Get them in different sizes as well.
#8. Aluminum Foil
Aluminum foil has a lot of uses beyond the usual cooking jobs we tend to use it for.
If you are a bit handy, you can use its reflective properties to make things like solar ovens. Aluminum foil can also be fashioned into containers that water can be boiled in.
#9. Chap Stick
The apocalypse is not the time to have chapped lips. It's not just from a beauty stand point either, badly chapped lips can become cracked and begin to bleed. In a survival situation any wound holds the potential for infection.
Also, Chap Stick is a petroleum-based substance, so it can also be used in conjunction with cotton balls as a fire starter. You can also use it on metal to prevent rust, and on minor wounds to help with bleeding.
Related: 20 Survival Uses For Chapstick
#10. A Very Versatile Item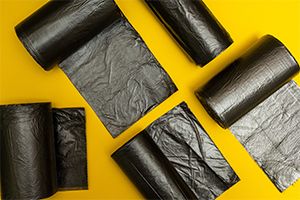 It doesn't matter if the zombies arrive and are roaming the streets, we still need to dispose of our trash.
That's not all though, trash bags have a wide variety of uses, from water collection to improvised rain gear, the simple trash bag is cheap and has a lot of versatility.
#11. Bandanas
Cotton bandanas have so many uses that an entire article could be written on them alone. From head and face coverings to water filters, they are versatile enough that it is worth having a lot of them on hand.
It is important to only buy cotton bandanas, so they can also be used as char cloth.
Related: Building The Three Bucket Bio-Water-Filter
#12. Great to Stock Up On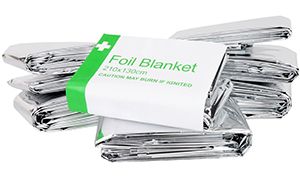 Usually made from highly reflective Mylar, emergency blankets reflect the body's heat back on itself, helping to reduce heat loss due to convection.
These are great to stock up on because they can be considered to be basically a one-time use item.
The cheaper blankets that you find at the dollar store are pretty much impossible to re-fold and are best to be repurposed or disposed of after being used. There are emergency blankets that are more heavy duty that can be reused, but they do cost a few dollars more, and they have the advantage of lasting a lot longer than the dollar store variety.
#13. Best to Have Too Much of These
This includes everything from medication to abdominal dressings. First Aid supplies are a consumable item that, when you end up in a real life or death situation, are going to be consumed rapidly.
Gauze pads are one item that you can not ever have too much of, as well as abdominal dressings. Even the simple band aid is important to stock up on, but also remember to get some antibiotic ointment as well.
First Aid supplies are one thing that you should stock up on that will not break the bank, but will be something you should be willing to risk having too much of rather than not enough.
#14. Sanitizing Wipes
Another COVID-19 inspired item, these wipes flew off the shelves during the pandemic and now, as supply chains catch up and things return to somewhat normal, they are for sale again.
These sanitizing wipes can be either alcohol based, or used in combination with a disinfectant. They are almost indispensable for quickly wiping down surfaces and rendering them free of germs.
Related: Toilet Paper Pills – The Best Invention You Didn't Know Existed
#15. An Item with Multiple Uses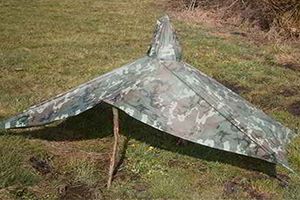 Ponchos are cheap, simple, versatile, and effective at being rain gear.
They are also often very inexpensive at the local dollar store, hardware store, Walmart etc.
Not only do they keep you dry from the rain, but they have plenty of other uses too.
Ponchos can be used to collect water, make shelter, make a stretcher, act as a body bag, and many other uses that are limited only by imagination.
What are other cheap survival items you would like to add to this list? I'd love to know your thoughts in the comments below.
You may also like: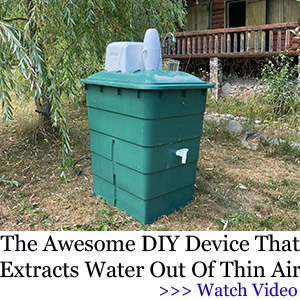 8 Items You Need To Bring if You Need To Leave In 10 Minutes
10 Things Cowboys Carried With Them in the Wild West to Survive (Video)
13 Shelters That You Can Build With A Military Poncho
18 Vintage Homesteading Tools to Search for at Garage Sales