Smartphones and tablets are so common these days that it's odd to see someone without one. So should disaster strike, there's a good chance you will have a smartphone or tablet available.

Luckily, there are tons of amazing apps that can take advantage of these everyday technological marvels and provide great assistance in times of emergency. This article will focus on 10 of the best apps available.
Admittedly, a few of these apps are only useful if certain infrastructure systems are still running, such as cell towers, GPS and emergency services. And all of the other apps will at least still require an ability to recharge the smartphone or tablet in order to use the app for any extended period of time.
Scanner Radio
Cost: Free
Description: Scanner Radio is a neat little app that allows anyone with an Internet connection to listen in on the radio chatter of over 5,000 emergency fire and police services. Also included are weather radio broadcasts and amateur radio repeaters. This app can be particularly useful in learning firsthand what's going on in times of disaster. A paid version of the app is also available and contains additional features, like broadcast recording and using the app without ads.
SAS Survival Guide – Lite
Cost: Free
Description: The SAS Survival Guide – Lite app brings one of the most popular bestselling survival guidebooks to your smartphone or tablet for free. This app contains a plethora of survival information in not just text form, but with various photos and video. Other features include searching for subject by keyword, survival checklists and quizzes to test your survival knowledge. A paid version of this app also exists and offers additional features such as a Morse code signaling tool and a sun compass.
Knots 3D
Cost: $1.99
Description: There are other survival apps that teach knots for free, but none are as good as this one, due to an extensive library of over 100 knots and ability to show knots in 3D. The Knots 3D app also provides animation for showing how to tie the knot. Because this app is self-contained, once it's downloaded, no Internet connection is needed to use it.
Emergency by the American Red Cross
Cost: Free
Description: The Emergency app by the American Red Cross helps individuals and families keep track of disasters and emergencies. Users can check on the status of family members and confirm they are safe in addition to monitoring emergency conditions in a given location. This app also has features that provide a list of Red Cross shelters and can turn a smartphone into a flashlight, strobe light and alarm.
First Aid by the American Red Cross
Cost: Free
Description: Another great free app from the American Red Cross, this one serves as a first aid resource. In addition to providing detailed and step-by-step first aid instructions, the app also has videos and animations, an integrated 9-1-1 call feature, safety pointers and a hospital locator. Because this app is complete once downloaded, an active Internet or cell connection is not needed to use it (except for certain features, like calling 9-1-1).
Related: What You Really Need in Your SHTF First Aid Kit
BootPrint – Pocket Survival
Platform: iOS
Cost: $0.99
Description: The BootPrint app is handy to help those who might have gotten lost while traveling. The app works by keeping track of the strongest cell tower as you walk or drive. Should you get lost, the app will know where the last cell tower was located and guide you back to it. This app runs in the background and uses very little battery power, so you can feel free to have this activated any time your phone is on.
US Topo Maps Pro
Platform: Android
Cost: Free
Description: The US Topo Maps Pro provides high quality topographical maps of the United States. The maps are comprised of over 100,000 perfectly stitched maps from the USGS with multiple layers and the ability to create waypoints and routes. The relative high cost of this app is due to the fact that the maps are available offline. A free version is available, but requires an Internet connection to access the maps.
Wild Edibles
Cost: $4.99 (Android) and $5.99 (iOS)
Description: Wild Edibles is one of the best apps for figuring out which plants are edible. While it's not free, it's definitely worth the price for what you get. This app contains over 200 edible plants in its database, with high resolution photos for each plant to make identification as easy and safe as possible. There's also detailed information about the plant and how it can be most enjoyably consumed. A free version is available, but it's nowhere near as comprehensive or detailed as the full version.
Related: This Free Application Identifies Plants On the Spot
Smart Tools
Platform: Android
Cost: $2.99
Description: The Smart Tools app contains over 10 total tools in a single app. The measurement tools allow you to measure length, slope, angle, height, distance and area. There's also a compass, metal detector, GPS, sound meter, vibrometer, flashlight magnifier and mirror. This app doesn't require an Internet connection to work, but some tools may be unavailable depending on the features in your device.
If you would like to recommend an app, please leave a comment below.
You may also like: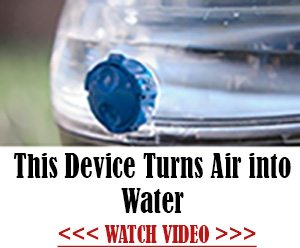 24 Movies That Will Teach You a Lot About Survival
Best Fuels For Off-Grid Survival
Do You Make These Fatal Mistakes In A Crisis? (video)
How to Make 2400 Calorie Emergency Ration Bars Designed to Feed You for a Full Day