From now on it will be really easy when you're in the woods foraging OR in your garden, wondering what is the new mysterious weed growing right next to your tomato plants.
In a crisis I don't know how useful this app will be. Or whether our phones will work or not.
But one thing's for sure: if you keep using it, you'll get to learn a lot about the plants that grow in your area: which ones are edible or not, which ones are medicinal plants or poisonous! Knowledge that will definitely give you an advantage.
There are 2 types of apps:
For Trees – "Leafsnap"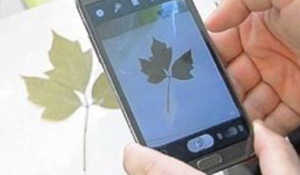 A free app for iPhone created by Columbia University, the University of Maryland, and the Smithsonian Institution developed a visual recognition software to help identify species from photographs.
The technology is similar to facial recognition software and enables users to take a simple photo of a leaf and have it matched to a similar one in their database.
Leafsnap is extremely easy to use. All you need to do is to take a leaf from the tree and place it on a white paper. Enter the app and take a picture. In a second you'll receive 1-10 trees with similar leafs. Then it's easy to pick the one with leafs exactly like yours and find out more about it. If two or more photos are very similar and you can't tell the difference, then simply select the one that grows in your area.
Related: Trees That Can Be Tapped For Sap And Syrup
After you finish this short process (a few seconds) the application returns multiple different images of the leaves, seeds and flowers and some info about the tree.
For Plants – "Like That Garden"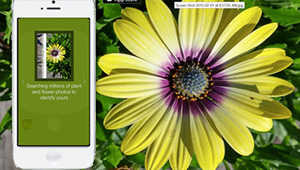 The innovative tool helps people find out the name of flower simply by taking a picture of it. The app uses a network of trusted horticultural experts and a database of over 6,000 plant species to quickly identify the flower. It is hoped that once a strong database has been built up, the app will be able to identify plants automatically without the need to consult experts. And they almost achieved this level, but only in UK.
The application works great. I found my plant in minutes.
I just wanted to know if the plants growing in a particular part of my garden were weeds or re-growing plants (after harvest). I found out they were small burdocks, which should be removed before they grow prickly heads.
Related: An Awesome 72 Square-Feet SHTF Medicinal Garden Plan
Now, if you want an application that is particularly for Wild Plants you can get the Audubon Wildflowers App, but it's not free; it costs $4.99 and you might not need it, since Like That Garden and Leafsnap are also capable of identifying a lot of wild species. There are some other local applications like GSM Wildflowers which is particularly useful for Great Smoky Mountains of Tennessee and North Carolina.
You may also like:
This Common Driveway Weed is One of Nature's Most Powerful Survival Plants
An Insanely Effective Way to Build a 5 Year Food Stockpile (Video)
If You See This Plant, Whatever You Do Don't Touch It!
Make Sure You Won't Make These Fatal Mistakes in a Crisis! (Video)