The Preppers Crypto Conundrum
A completely digital currency that is kept in a digital wallet; a currency that is completely vulnerable to an EMP or power outage; a currency that it is created by the complex world of the blockchain; is there anything more counter-intuitive to a prepper?
When it comes to cryptocurrency there is a level of ignorance, a level of inconvenience and a level of frailty that tends to make us very leery.
Still, when you watch a currency born out of some very brilliant economic principles that are opposed to preppers' biggest problems with fiat, like the fact that there will only ever be 21 million bitcoins produced, you cannot help but take notice. In other words, there is no way you can go the way of the U.S Government and "print" more Bitcoins.
When you watch a single bitcoin go from three hundred dollars to over $19,000, well, that's a lotta 5.56 ammo! In fact, on another note, one bitcoin could have bought you that modest emergency bunker you have been after.
Since that meteoric rise we have watched the currency correct itself and balance out a bit. For preppers and investors alike, it leaves us all wondering if the time is right to jump into Bitcoin.
Maybe the question we should be asking is:
"What will happen with cryptocurrencies in the next economic crisis?"
We just watched the stock market take a 1,175-point plummet. Many are saying this fall was exacerbated by the fact that so many computers were trading, and they were programmed to dump stocks in such a scenario.
Related: 5 Commitments You Must Make Before the Next American Depression
Still, we all know that there is a day of reckoning coming for all this growth and the bubble of derivatives that is growing out of control. According to Michael Snyder from the Economiccollapseblog.com this micro collapse should be no surprise to anyone.
I cannot stress enough that what happened on Monday is not a surprise.  The only surprise is that it took this long to happen.

Stock valuations need to fall another 40 or 50 percent just to get back to their long-term averages, and whether that happens very rapidly or takes an extended period of time, the truth is that stock valuations will return to those long-term averages.

Unfortunately for us, the central banks have created a bubble of such enormity that it could potentially collapse the entire global financial system when it finally fully bursts. (Source)
The Bankers Trust
On that note I think it's important we understand that, with the growth of cryptocurrency and today's incredible access to information, we are seeing the trust in our central banking system falter. If a true financial collapse hits where do we put our trust?
The adoption of these cryptocurrencies could prove to be a viable option for those who want to protect themselves against banks that may attempt to hold money in a bank run situation or, with the help of the government, confiscate it all together.
In 2008, confidence in central banks saved the global economy. But as Mario Draghi said, the bazooka of quantitative easing was fired and a second hit during a crisis would have proved ineffective. The reason is complex and must be clearly explained. Most people are paid in a currency deposited in the bank, because that is where one keeps one's currency, able to withdraw it at any time. But in the event of an economic crisis, priority is given to the banks, whatever remaining liquidity being for the customers. The reason why there was no bank run in 2008, which would have led to the collapse of the global banking system, lies in the trust that ordinary people continued to place in the financial system, courtesy of what the corporate-controlled media told them. (Source)
So how does a financial collapse look today when the corporate controlled media has lost so much power and influence? What happens when people are being paid in Bitcoins and banks are out of the picture?
Those who store all their money in the banks may not have access to it or worse? What would you do if you woke up to find that your bank has gone on a run and your assets were not accessible?
Related: 50 Tips From the Great Depression
The Peoples Market
There is a sense that these cryptocurrencies and their communities, which are made up of everyday people, will provide a haven for their money if the market, the dollar and the banks all tanked, both in worth and in the court of public opinion.
I spoke with Steven Menking, economic advisor and senior editor at www.ontheobjective.org on the topic of cryptos in a collapse.
Steven offers us three unique scenarios to considerhttp://www.ontheobjective.org but first he offers us a warning:
"Any oversimplified analysis about how cryptocurrencies would perform in a crisis should be met with skepticism because of the complexity of the space. There would be many crucial factors of unknown intensity, duration, and correlation. Without being overly technical, there are certain rules of thumb that would apply."


Flight to quality

In a crisis, people rush from risky assets into assets that are perceived as safe. Often this takes place rapidly as people are attempting to move significant amounts of capital when there isn't enough liquidity in the market to accommodate it.

For example, if you're trying to sell 1,000 houses, for instance, and only 5 people are buying, then you will have to offer the houses at remarkably lower prices instantaneously. For the cryptocurrencies, many have actual use cases and should be perceived as safe albeit volatile, but most don't have existing products, reliable teams, solid networks, robust communities, and real utility.

Those would experience significant outflows. A key variable is whether or not the crisis impacts the dollar. In past crises, people have sold stocks and even bonds and rotated into cash, precious metals, etc. The true test of the cryptocurrencies would be how they perform across an entire market cycle, and my hypothesis is that the best names would do well to the extent that they are perceived as safe and reliable.

Total electrical shutdown

If the crisis is such that the entire electrical grid goes offline forever, then obviously that would eliminate the viability of cryptocurrencies. However, because of the decentralized nature of the blockchain, if even one copy of a cryptocurrency's underlying blockchain survives the entire history of the distributed ledger can be reproduced when electrical systems come back online. In such a scenario the damage to the human population would be so drastic that we likely wouldn't care about the value of our investments apart from the extent to which they can help us survive or obtain vital consumable and durable necessities.

Crisis in confidence

Should the extent of the corruption and even evil inside existing institutions be exposed in full view of the public, then the resulting crisis in confidence would look much different than a run of the mill economic downturn or a global cataclysm.

 This is the scenario where cryptocurrencies would likely perform the best, because people's awareness of evil leads directly to disgust. You don't want to do business with evil, and if banks and governments are exposed as not just corrupt but radically evil, then people will likely flood out of their system into alternative assets such as precious metals and cryptocurrencies.
Related: 15 Weird Foods That Were Common During The Great Depression
Out of the Dollar and into Crypto
Some of the most powerful countries in the world have been buying physical assets while dumping the USD. Over at Zero Hedge it would seem that this is merely the first step of diversifying a nations economy. In this article entitled 'Will Cryptocurrency Save the Financial System' the prediction is laid out.
For example, Russia and China have accumulated many tons of gold and diversified their assets, dumping USD in exchange for tangible goods. A Crypto-Yuan or Ruble will eventually be valued more than an empty crypto-dollar without any counter-value. In the not too distant future, Yuan and Ruble will be backed with gold or other financial assets like bitcoin while new virtual currencies will continue to perpetuate their empty value as with fiat currency. No surprise that with the next financial crisis, fiat money will pour into gold and crypto market looking for a haven from the devaluing dollar.
If survival is about diversity of skills and adaptability, you better look at your economic survival the same way. There was a time when the pension was a safe bet, and then states started rolling that back, we put our confidence in the 401K and hoped that it would survive until retirement, now we are staring into a future where nothing seems solid underfoot.
It's clear that cryptocurrency is not going away. The banks have been exposed and old guard influencers just don't have the pull they once had on the American public. With nations, online communities and retailers taking advantage of the block chain, its time we realize this crypto economy will be dictated by the people.
For the first time in the history of money we can support and create our own haven for financial wealth.
Conclusion
It's impossible to predict exactly what might happen in the next financial collapse. We don't know what might trigger it and we don't know where the public's head will be. I think its safe to say that we will not have our confidence restored in banks and government before the next collapse. I think we can also agree that the moment the dollar starts to lose value people will run from it like the plague.
This means something must fill the void. Bartering will be part of any recovery and you should prepare for that. Still, assets like gold, silver, land and Bitcoin will have value outside of the U.S fiat.
You may also like: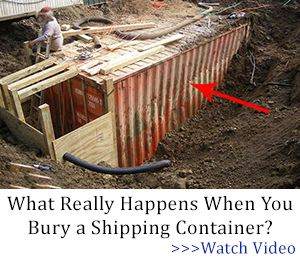 10 Food Lessons from the Great Depression
This House Is Invisible To Looters (Video)
10 Great Depression Era Strategies For Saving Money
Your Great Depression Era Recipe for Hard Times