Dr. Alton – medic and prepper:
"If we ever find ourselves without modern medical care, we will have to improvise medical strategies that we perhaps might be reluctant to consider today. Without hospitals, it will be up to the field medic to treat infections. That responsibility will be difficult to carry out without the weapons to fight disease, such as antibiotics."
As I was saying in a recent article: instead of stocking up 10 types of antibiotics (many having similar substances) you should consider 4-5 with totally different actions, so if the bacteria is resistant to one of them, you have 4 totally different "solutions" to try.
Related: The Only 4 Antibiotics You'll Need when SHTF
Here are 3 ways to obtain antibiotics without a prescription.
1. Buy Fish (or Bird) Antibiotics
Fish Antibiotics (or bird antibiotics) in tablet or capsule form are the same USP grade antibiotics produced by pharmaceutical companies that also produce antibiotics for human use. This means they are identical to the ones that we prescribe for people.
Here are the 4 equivalents to fish antibiotics (for the 4 human antibiotics listed in the previous article):
Amoxicillin Capsules – Fish Mox Forte (500 mg) – 100 capsules approx. $26;
Erythromycin – Fish Mycin Forte Pure Powder 300 mg – $60 (but can be bought at $20 in smaller quantities – here);
Ciprofloxacin – Fish Flox Forte (500 mg) – 100 count approx. $75;
Metronidazole – Fish Zole Forte (500 mg) – 60 capsules – approx. $60;
You can also add Doxycycline – Bird Biotic (100 mg) – from $20 to $60 – depending on the size;
Here are a few Reliable Online Pet Stores where you can get these antibiotics online:
2. Buy Antibiotics from Mexico:
Selling prescription medicines to Americans is a huge industry in Mexico. The main shopping streets in border towns such as Tijuana and Nagales are lined with pharmacies. Here is a short account:
"We took a bus from downtown San Diego across the border to Tijuana, Mexico.  There, we were able to buy 14 tablets of brand-name Cipro 500 mg (ciprofloxacin) for $35.00 US.  96 capsules of Amoxicillin 500mg went for $18.95. Levaquin was harder to find but we were able to buy 15 tablets of the generic for about $25.00.

South of the border you can walk into any drugstore and buy antibiotics over-the-counter. It's just like buying Tylenol or Advil. No prescriptions are needed and nobody asks any questions. So, if you live within driving distance of the Mexican border (like in San Diego, or El Paso) this is a piece of cake."
3. Order Online from Other Countries Where Human Antibiotics can be bought (legally) over the counter
As long as the online store is located in a country that does not require a doctor's prescription for a drug (and there are a few), they can legally sell you antibiotics without a prescription.
On the other hand, you are breaking the law. But importing non-prescribed antibiotics over the internet is a very low priority for the authorities.
Yesterday I ordered for the first time human antibiotics from an online shop (based in Cyprus). I called first and asked if they know what do Americans risk (legally) when buying antibiotics from them?
They replied that in 9 years of their existence (as a company), they never had a problem with that (not one complain). And if the package does not arrive they can send it again at no costs for the customers.
Purchasing antibiotics online from other countries is possible, and I've personally placed orders from some of these websites. However, I cannot endorse any specific website or vouch for the safety and quality of their products. It's important to note that most of these websites offer generic antibiotics.
What's the difference between a brand-name antibiotic and a generic antibiotic?
Philip DeShong, professor of chemistry and biochemistry at the University of Maryland, offers the following explanation:
"The major difference between a brand-name pharmaceutical and its generic counterpart is neither chemistry nor quality, but whether the drug is still under patent protection by the company that initially developed it. When a company develops a new drug, it typically receives a patent that lasts 20 years. This means that other pharmaceutical companies may not sell this substance without permission from the developing company during that time. Once the patent expires, however, other companies may begin to sell the compound. Because companies wishing to sell the generic drug have much lower development costs, they can produce it at a lower unit cost, sell it for less and still make a profit on the sale." (Source)
Some "survival experts" are less concerned about diseases. They are dead-wrong! Even during WWII the majority of deaths were caused by diseases. Robert Gray learned this the hard way during Hurricane Katrina. Watch his video and learn (from him) how to avoid making the same mistakes!
You may also like: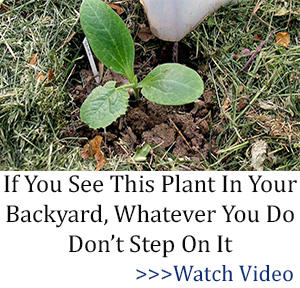 The Most Common Biological Weapons and Antidotes
Here's the #1 Killer In Any Crisis (Video)
How to Make the Most Powerful Natural Antibiotic
Do You Make These Fatal Mistakes In A Crisis?