As this pandemic continues to grow and spread, concerns about how to deal with it abound. The current outbreak has merely woken people up to the high risk we face today, for the spread of any disease. With air travel speeding up the movement of disease from one part of the globe to others, anything we don't already have a cure for can quickly grow to pandemic proportions.
Yet there are many potential diseases for which there is no known cure, some of them extremely dangerous. We have antibiotics, which work for most bacterial diseases, but there are no equivalent antiviral medications to use for the viral diseases we face. So the human body has to defeat things on its own.
While it is easy to think that our medical community should be able to come up with a cure, the truth is that the path to develop a new medicine is extremely lengthy and filled with potential potholes.
Before anything can be done, the new disease-causing pathogen needs to be understood and classified. Parameters for its survival and spread have to be determined, as well as the means by which it infects the human body. Only after all that is done, can a search for a cure even begin.
But that's not all. Even if a cure is stumbled upon quickly, it can take years to finish the necessary testing, so that the appropriate drug can be sold and used to treat people. By then, the only good that drug is going to do is to be available for the next outbreak.
That may seem a bit excessive, but keep in mind that drugs often have side-effects, some of which are even more deadly than the disease the drug is intended to cure. The FDA requires extensive testing, so as to be sure that they aren't authorizing a treatment that could be even more dangerous than what it is intended to cure.
Maybe that explains why some seemingly promising treatments never make it to the real world, but die in the laboratory. Such appears to be the case of ultraviolet blood irradiation, a seemingly promising treatment regime that was experimented with in the 1940s and 1950s, but has been left in the dustbin of history.
Related: How To Make Tea Tree Oil To Treat Infections
Just What Is Ultraviolet Blood Irradiation?
Most people don't know it, but ultraviolet light is quite dangerous. The same invisible part of the light spectrum which gives us a sun tan, can also give us skin cancer. But it can do much worse than that, as well. It can kill things at cellular level and smaller.
Perhaps you've been in the wing of a hospital where viral illnesses are treated. If you have, you might have noticed some strange wall scones, lighting up the hallway. While such things are common in office buildings, hospitals or any other commercial building, the ones used in hospitals are quite different. Rather than being there to provide light so you can see, they are there to bathe the area with virus killing ultraviolet light.
Knowledge of how effective ultraviolet light is in killing at cellular level has led to the development of ultraviolet blood irradiation (UBI), a therapeutic treatment of the blood, using ultraviolet light.
The roots of this treatment regimen go all the way back to 1845, when a French physician noticed that exposure to sunlight was an effective treatment for patients suffering from tuberculosis arthritis, a bacterial infection of the joints. This was well before the first antibiotic, penicillin, was discovered in 1928. But it wasn't until World War II that antibiotics came into common use.
UBI was first used for bacterial infections and diseases, as exposure to ultraviolet light causes bacteria and viruses to absorb five times as much photonic energy as red and white blood cells do. That energy damages the DNA in bacterial cells, destroying them. In the same way, it damages the DNA or RNA that makes up viruses, destroying them. However, naturally occurring DNA repair enzymes found in the host cells repairs the DNA in those cells.
This process not only kills off unwanted bacteria and viruses, but also stimulates the body's immune system, helping it to fight the infection better on its own. It is not necessary to expose all of the blood to UV light for this to be effective. Rather, treatments vary from 35 cc to 300 cc of blood, depending on the specific disease being treated. This blood is drawn out of the body, exposed briefly to the UV light and then returned back to the patient.
Related: You'll Probably Catch One of These 5 Infections When The SHTF
Why Bring UBI Back to Life?
What killed UBI as a potential treatment was the development and distribution of antibiotics. Their effectiveness, ease of use and profits for the pharmaceutical companies that developed and manufactured them led to efforts to develop newer and more effective antibiotics. Other treatment options, such as UBI, were left by the wayside.
But there's still a big hole in the doctor's toolkit, because of the lack of effective antiviral medications. The medical community's way of dealing with that is the use of vaccines, helping the body develop its own antigens for those viruses, before the individual can become infected with them.
That's okay as far as it goes, but when there is no vaccine available, we are left without any effective treatment to cure the disease. The best that the medical community can do, is to provide supportive care, while the body fights the infection on its own.
Since UBI is not virus specific, but will work with any sort of virus or bacteria, this treatment method could be a lifesaver in the case of a major outbreak of a deadly virus. If it had been ready for the treatment of victims afflicted by the Ebola outbreak in 2014, it might have saved many thousand lives.
But the treatment is not ready. At this time, it is nothing more than a curiosity, something being experimented with by a few widely-separated doctors. The bulk of the medical community doesn't even recognize its existence. To them, it is something to be scoffed, like acupuncture and herbal remedies.
Bringing UBI Online
When UBI was being experimented with in the mid 1900s, the blood was physically removed from the patient's body, treated and then reintroduced to the body. There was no machine to accomplish this task, making the process labor-intensive and subject to variances and errors. To turn UBI into a usable treatment in the medical clinic or hospital, such a machine would have to be developed.
Fortunately, the technology already exists to do this, even though it has not been applied to this form of treatment. Hemodialysis, a common form of treatment for patients who have suffered kidney failure, involves a machine that removes the blood from the patient's arteries, runs it through a filter which performs the functions of the kidney and returns the cleaned blood back to the patient's veins, now lower in minerals and water.
A similar process happens in plasma ferisis, a technology which came out of hemodialysis. In it, a somewhat more complicated machine removes blood from the body, separates out the plasma (the liquid), adds saline to the blood cells, to replace that plasma, and then returns the blood back to the patient. This treatment is useful for a wide variety of conditions where the disease is transmitted through the blood plasma, such as viral infections.
While I know of no such experimentation in process, combining plasma ferisis and UBI could be extremely effective in dealing with a wide range of bacterial and viral infections. The ability of UV light to destroy viruses, coupled with the ability to clean out the plasma, removing more viruses, might create a method of treatment that could be a true breakthrough in dealing with the increased potential of pandemics in the coming years.
You may also like: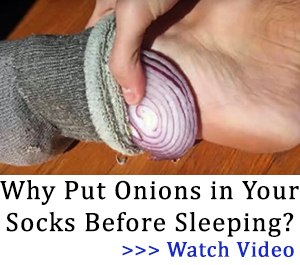 Classified FEMA Report Confirms Preppers' Worst Fears
If You Are Too Weak To Prep Then You Need To Watch This (Video)
All-Natural, Home Remedies for High Blood Pressure