I would like to share something really exciting with you.
Three years after experiencing his own radical transformation, Drew Canole is mixing some of the most common powerful and nutritious plants to make one of the most impressive juices, with a shelf life of over three years.
But he guarantees that you won't let it sit in your pantry for that long because this nutritional juice is not only very healthy but tasty as well.
What Makes Organifi One of the Best Juices to Stockpile?
It solves the problem of "I don't have time to juice" because it's easy. It only takes 10 seconds to mix up in the morning. It also solves the "I'm traveling, and I don't have time to eat healthy food" Problem. You can take this with you.
I think the ingredients speak for themselves: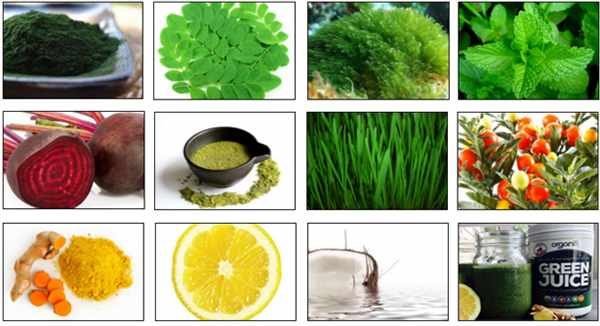 Chlorella: It detoxifies radiation and chemotherapy, detoxifies heavy metals like lead and mercury, and supports your immune system.
Moringa: This fights inflammation, it's nutrient-packed (contains significant amounts of vitamins A, C, and E; calcium; potassium; and protein), and it contains antimicrobial and antibacterial properties.
Spirulina: The Aztecs first discovered this food in Central America, and they consumed it daily for energy and strength. It also lowers blood pressure and reduces cholesterol.
Mint: The mint leaf has been used all over the world for aiding occasional indigestion, cramps, pain relief, gastric ulcers, and oral health.
Beets: These fight inflammation, lower your blood pressure, and are rich in valuable nutrients and fiber.
Matcha Green Tea: This tea increases energy levels and endurance, fortifies the immune system, boosts memory and concentration, and reduces your appetite.
Wheatgrass: This neutralizes toxins in the body, acts as an anti-inflammatory, and increases energy levels.
Ashwagandha: The special ingredient is effective in controlling bacterial infections, provides relief from inflammation and pain, and is a useful remedy for treating seizures and convulsions.
Turmeric: Turmeric is active against bacteria, purifies blood, prevents blood clotting, and soothes as a stomach tonic.
Lemon: Lemon contains Vitamin C, is known to prevent and help fight some infections, boosts your immune system, acts as a diuretic, and removes toxins.
Coconut Water: This can be used to treat headaches and rehydrate the body and is a heart tonic.
Related: 6 Powerful Natural Anti-Inflammatory and Pain Relief Agents for When SHTF
Drew Canole claims, for good reason, that now you can get all of your heathy superfoods in one glass. So over that past two years, Drew has been working on this superfood gently dried mix for you.
There are many benefits of green juice:
Increased mental acuity and mental cognition
Elevated mood
Hydration
Revitalization
Immune booster
Detoxification
Improved sleep
Weight loss through increased metabolism
Hormone balancing
You may also like: 
How To Make Pemmican – The Ultimate Survival Food (Video)
Home Security Tips From an Ex-Burglar
H2O Dynamo – The Awesome Device That Turns Air Into Fresh Water! (Video)
An Insanely Effective Way to Build a 5-year Food Stockpile (Video)
This Bug Will Kill Most of the Americans During the Next Crisis  (Video)