The cost of living in the United States is now a hot subject. With everything from rent to groceries on the increase, the United States now has the world's 26th highest cost of living and it's no wonder Americans are feeling the pinch.
To find out which states have the highest cost of living in America, we looked at data from Forbes and Numbeo. We then compared that data to median household income data from the U.S Census Bureau's American Community Survey (ACS) program to determine how far each state's monthly income will go towards covering its basic needs like rent and utilities.
Before we dive into our list, let's define what exactly means "cost of living" here. The term refers to how much money it takes for an average person to cover their expenses each month based on their standard of living—the higher these costs are, the more expensive your life will be when compared with someone else who lives elsewhere (and vice versa).
Related: 11 Expensive Items That Used To Be Cheap
The cost of living varies greatly from state to state, with big urban regions having the greatest costs. The most expensive states to reside in include those in the Northeast, along the Pacific Coast, and those that are not contiguous.
Housing expenditures dictate the cost of living expenses since it is where Americans spend the majority of their money. As a result, places with considerable competition for housing will be the costliest. Transportation expenses, closeness to resources, childcare costs, and municipal taxes are all variables that influence the cost of living.
If you're interested in moving to another state, check out our list below of the US states with the highest cost of living in 2022.
Hawaii
When you think of the most beautiful places in the world, Hawaii might be one of the first places that come to mind. With its lush greenery and pristine beaches, it's no wonder why so many people want to move there.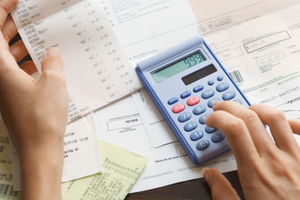 However, with such high real estate costs, it's not surprising that living in Hawaii is expensive.
In fact, according to Business Insider, Honolulu is the fifth most expensive city in America for rent alone—and the second most expensive city for groceries.
Hawaii tops our list as having one of the highest costs of living indexing 193.3 (and no sales tax). The state has been ranked as having one of the most expensive housing markets in the country.
As of September 2022, the average sale price of a single-family house on Oahu is $1,100,000, a major record high. The average monthly electricity bill is $342.21. In Honolulu, gas costs in May 2022 are at $5.45 per gallon. The average Hawaii resident spends at least $333 per month on food.
The cost of living has also been increasing steadily since 2012 at around 5% annually; however, wages have not kept up with this growth rate which means residents must earn more income just to maintain their current standard of living.
California
California is another state with a very high cost of living in 2022. The Golden State has been high-ranking for the past five years and is expected to retain its crown through 2022.
California is the second most expensive state in America. It has a 142.2 cost of living index.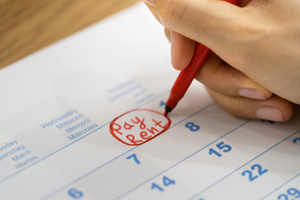 Many experts believe that just 30% of your monthly salary goes toward rent. You'll need to earn $106,240 a year to be able to pay the average rent of $2,656 for a one-bedroom home in California comfortably.
In general, the average Californian spends $233 to $266 per month on food.
Related: Why Is The Dollar Losing Its Power? And Should We Be Concerned?
They spend an average of $101.49 a month on energy, and $3,792 on food annually. A gallon of standard gas in California costs $5.77 on average.
Massachusetts
According to a recent report, Massachusetts is the third most expensive state in the country.
The cost of living index for Massachusetts was 107.8 in 2017 and has climbed to 135 since then. Massachusetts ranked as the third most expensive state to live in America in 2022.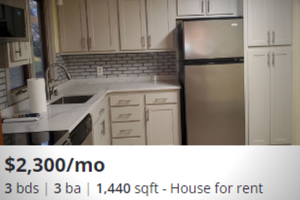 The housing market is one big reason why it's so expensive to live in Massachusetts.
The median home price here is $518,000, and the average rent for a two-bedroom apartment in Massachusetts costs about $1,400 per month.
Food costs between $3,601 and $4,000 per person per year in Massachusetts. As a result, the living costs for food are above the national average.
Utilities are more expensive in Boston than they are in other areas of the city. The overall monthly energy bills are roughly $250.47. A doctor's appointment costs around $186.
New Jersey
New Jersey is one of the most expensive states in America to live in. It's also one of the most densely populated, with nearly 10 million people living within its borders. It has several tourist destinations, including Atlantic City and the Pine Barrens.
New Jersey is the fourth most expensive state in America. It has a 115.2 cost of living index.
According to a nationwide report, New Jersey is the fourth most expensive state in the US for rent. The report states that the hourly rate a New Jersey family must make — working 40 hours a week, 52 weeks a year — to pay the rent and utilities for a safe and modest house in New Jersey has climbed by 56% since 2000.
Related: 9 Prepping Items That Have Dramatically Soared In Price Lately
The state's average renter makes $15.82 per hour, which is $8.72 less than the hourly rate required to finance a small unit.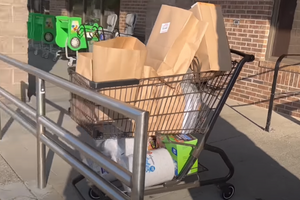 Approximately 61 percent of renters in New Jersey do not make enough money to pay the market rate rent for a two-bedroom unit.
Residents spend between $3,201 and $3,600 per person on food each year. This works out to between $266 and $300 each month.
The average monthly rate for all of your energy bills is about $181.01.
A single adult fare on a bus line starts at $1.60 and increases based on route length and zone.
Connecticut
Things will probably be a little more expensive if you live near New York City. That's one of the reasons Connecticut ranked fifth.
Again, housing is a major factor in the ranking. However, utilities are higher here than in most other states. Experts also point out that Connecticut citizens vote for high-quality services at all levels. The typical single-family home in the state costs $318,096, while a two-bedroom apartment costs $1,177 per month.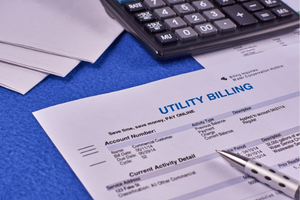 Utilities are among the most expensive in the country, with an average monthly bill of $438.21.
Residents of Connecticut spend around $267 and $300 monthly on food.
Transportation costs around $63 per month.
A doctor's appointment will cost between $100 and $140, a dentist visit will cost around $87 and $122 and an eye doctor's appointment would cost from $127 to $155.
Despite the high prices, earnings are greater than the national average. The typical annual income for a family of four is $120,379, which is significantly higher than the $99,955 necessary for a living wage. However, the state's unemployment rate, at 4.9%, is among the highest in the country.
In conclusion, it's important to note that the cost of living in the United States is a complex issue that can't be reduced to a single factor.
The cost of living depends not only on income but also on the quality and availability of goods and services in each state.
All of the cities in the states mentioned have annual costs of living that are high, which can make savings and retirement hard to reach, especially if you are not earning a high income. So if you live in one of these states, think about what other types of changes can be made to improve the cost of living.