I think we all know how dangerous it can be just taking a walk or a drive these days. People are constantly getting mugged, carjacked, or just hurt for no apparent reason. On top of that, we are faced with mass shootings, terrorist attacks, and riots. Things seem to be getting worse every year.
Many people feel that carrying a weapon is the only way to keep their families safe. With proper training, carrying a handgun can be an effective way to deter and stop criminals from harming you and your family. So, let's take this scenario to the extreme.
Related: Concealed Carry – Why Do You Need One
How does carrying a handgun change when SHTF? I suppose you could consider many recent events SHTF scenarios. Between riots in most major cities, a blizzard in Texas, hurricanes pounding the Gulf, and a pandemic ravaging the country we have plenty of examples.
How you carry your weapon in a SHTF scenario could mean the difference between life and death. Things get quite different when you carry with chaos all around you. You really need to consider the consequences of showing people that you are carrying a weapon.
In many states it is legal to carry a weapon visible to other people. Just because it is legal does not necessarily make it smart. In this article, we will cover the carrying options for firearms in a SHTF scenario.
Can You Kill?
Before you consider how to carry, you must consider if you should carry.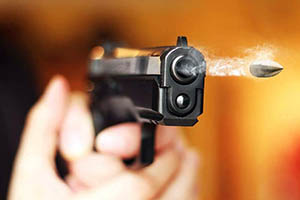 The fact of the matter is that you should only carry a weapon if you are prepared to use it. If you have a weapon, show it, and don't fire you will likely get shot.
The only sensible purpose for carrying a weapon is if you are ready to disable an attacker before they fire at you.
Be aware that there will always be consequences for shooting an attacker. If there is any way to use non-lethal force, you should always take this option. If you shoot an attacker, you could absolutely face legal repercussions. You should only take this action if it is needed to preserve life.
In addition, you will face psychological repercussions if you kill someone. Many people face PTSD for the rest of their lives after pulling the trigger. You should only pull or show your firearm if you are fully willing to face all of these consequences.
Scare Tactics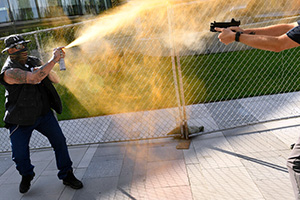 While showing your weapon may sometime scare away attackers, SHTF scenarios are different. If you are just being mugged, flashing a gun can be quite effective. If the attacker does not also have a gun, they will likely head for the hills. Even if they have a gun, they will sometimes not be willing to draw it.
However, in a SHTF scenario you must assume that everyone could be carrying. This means that you would be severely outgunned if you pull your weapon. In addition to this risk, you must assume that people are not as concerned with the law during a SHTF scenario.
For example, during Hurricane Katrina looters knew that the police were swamped trying to rescue people that did not evacuate. Because of this, they were more comfortable looting and committing other crimes. Everything is more dangerous in a SHTF scenario.
Why We Conceal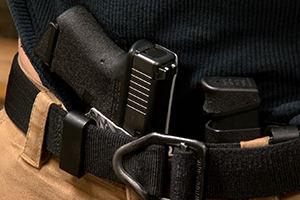 You absolutely have the option of carrying your weapon on your hip if that is what you choose. However, there are several reasons why this is the wrong option in a SHTF scenario. Let's look at the best-case scenario. If you are in a crowd of people, there is a good chance someone else is carrying a weapon.
If you feel threatened and pull your weapon to where they can see it, they will likely pull theirs as well. This makes for a very dangerous situation.
Related: How to Conceal Weapons in Your Vehicle
Now let's look at the worst-case scenario. You draw your weapon and lots of other people either have weapons or choose to jump you. There is no way you can overpower all of those people even with a handgun.
Finally, we can consider if a police officer or national guard soldier sees you pull the gun. Now you have the attention of the authorities and are most definitely going to jail or getting shot.
When to Draw
In a SHTF scenario, you must be selective about when you show you have a weapon.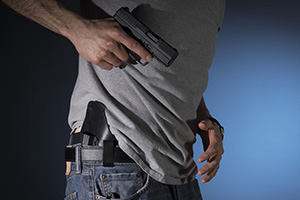 The only time that it makes sense to show your firearm is when you are ready to fire. This means that someone's life is in danger and the only way to save them is to shoot another person.
If you draw prior to that, you will likely end up shot or in jail.
If you do decide to draw your weapon, do not wait for the attacker to back down. As you have chosen to draw your weapon, then you have already decided lives are in danger.
When you draw your weapon, take the shot. I know it sounds brutal, but if you are not ready to fire then you should never have drawn your weapon.
Bug Out Bags
I suggest that you always have a way to defend yourself. This could be using hand to hand combat, using non-lethal weapons, or using lethal weapons.
The most effective of these options is lethal weapons such as handguns. If you are comfortable with carrying a handgun, it should absolutely be part of your bug out bag.
When forced to leave your home to survive, you will want a weapon in your pack. Just take the time to do your research and find the right weapon for your needs.
Please remember that we are not talking about normal circumstances. There are lots of times when carrying your weapon on your hip would deter criminals.
However, in a SHTF scenario everything changes. You must consider the chaos you are facing. If you are smart and find the right time to draw your weapon, you will do what is needed to keep everyone safe.
You may also like: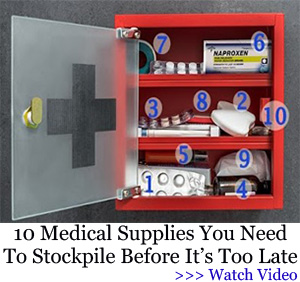 How to Build a Silencer for .308 Rifle
This Bug Will Kill Most Americans In The Coming Crisis (Video)
200 Pounds of Food With this Plant You Can Harvest in Winter