When I heard that Ron Melchiore and his wife had written The Self-Sufficient Backyard I knew I had to get myself a copy. I've read about them before and I always wanted to follow in their footsteps: to live a free, independent, back to the roots life.
There are few living people whom I look to for advice because, for me, the person giving it has to practice what they preach. Ron Melchiore is one of them as he's been living a self-sufficient life ever since the late 1970s. In that time a powerline has never been connected to any of the homesteads he's built and lived in.
When his book called "The Self-Sufficient Backyard for The Independent Homesteader" arrived on my doorstep the first thing I noticed was that it was quite well put together. It had a certain weight to it.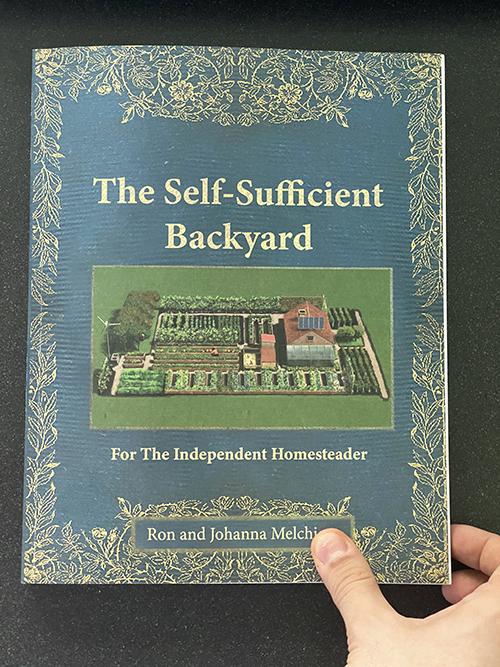 The Self Sufficient Backyard has 265 pages in letter format (8.5 x 11.0 in), so it's a pretty large book with a legible font, making it easy to read, even for seniors like me. The paper quality is OK, but it could be improved somewhat.
Another thing I like about this book is that it has step by step color pictures for all the projects inside. The Self Sufficient Backyard really looks like an in-depth book with lots of instructions along the way. You can actually see that it was written by someone who's done these projects many times before.
The first thing I did was skim through the table of contents. In my personal opinion, you can often tell a good book from a bad book just by looking at the table of contents.
I could immediately tell that The Self-Sufficient Backyard leaned more towards the precise and practical way, although it did have some background stories about Ron and Johanna and how they started out in this kind of self-sustained living cut away from society. But that makes it a very pleasant read.
With The Self sufficient Backyard, Ron and Johanna created a blueprint for anyone who wants to follow in their footsteps into a self-reliant and independent life.
Ron provides a very detailed sketch of what the ideal plan would look like as you can see here, but it's all very "customizable" depending on each person's needs, property size, health, resources, and available time.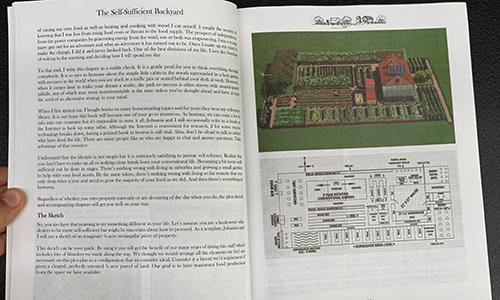 With the plan in place, Ron goes on to show the reader how to grow year-round food using just a little over 1000 feet of the property. The following chapters go into great detail on how to turn this simple paper sketch into rock-solid reality and reap the self-sufficiency benefits that come along with that.
There is a chapter for every important area of homesteading life: off-grid-power, natural medicines, raising chickens for meat and eggs, beekeeping, composting, food preservation methods, building a root cellar, a smokehouse or a self-sustaining greenhouse, gardening, saving seeds, etc. And each one goes really deep into the subject, taking out all the guesswork for a person just starting out and clearing up any uncertainty left for people who've been doing this for a lot longer.
The Self Sufficient Backyard is the most extensive guide I've seen on living off-the-grid and making a good living out of it. If you want to cut cords with modern society and go your own way this is the book for you. If you want to build some projects on your property that will make you a little more self-sufficient, this is also a book for you.
Many people dream of living a self-sufficient life, but a lot fewer actually turn it into reality. Anyway, if you dream of living a self-reliant life, then the first step could be just to get this book.
This is by far the best guide to self-sufficiency I've ever came across. I recommend The Self Sufficient Backyard to anyone who wants to be more self-reliant and independent. There has never been a better time in history to have this book on your bookshelf and start these awesome DIY projects from the comfort of your own home.
Click Here to get your copy of The Self Sufficient Backyard: For the Independent Homesteader
You may also like: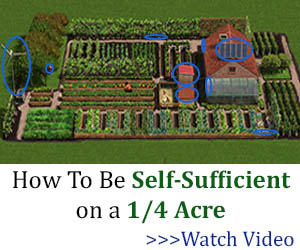 Five Ways Our Life is Better Living Off The Grid
10 Things Cowboys Carried With Them in the Wild West to Survive (Video)
Confessions Of A Man Who Lived 37 Years Off-Grid (AMA)