During the years that former President Obama was in office, I heard a constant string of warnings about the pending financial doom we were facing. The combination of soaring national debt, overregulation of business and industry and the heavier tax burden being placed on the public was surely driving the nation to the brink of financial disaster… or so the narrative went.
But what has changed since then? Granted, President Trump has a much better understanding of business than Obama ever did, but many of the same factors which existed during Obama's years in office, still exist today. The national debt is still growing, with a 5% budget deficit. Trump's efforts to reduce the budget have been blocked at every turn. Rather than the federal government shrinking during his tenure in office, it seems to still be growing.
Related: 10 Things to Do on the Day The Economy Collapses
Leading economic indicators are amazing, with record low unemployment and record highs on the stock market. While that looks wonderful, one has to wonder what's underpinning those numbers. Has the GNP really gone up that much or is something else going on?
One of the things which few people see is that quantitative easing is still going on. What started out as a temporary patch to our economic system after the 2008 stock market crash has become a permanent fixture in our national economy, as well as throughout Europe.
With quantitative easing, the Federal Reserve Bank issues a set amount of new money every day, releasing it into the economy. It's a bit more complicated than that; but for our purposes, we don't need to know the details about how they actually do that. The point is they are. So every day, there are more dollars in existence, than there were the day before.
This extra cash is a large part of why the stock market is doing so good. The dollar is "weak", making stocks a more attractive investment. But the dollar is also being devalued, which naturally drives up the relative value of stocks. Since those stocks are valued in dollars, values on the stock market continue to rise.
What's surprising is that the quantitative easing isn't causing a corresponding rise in inflation. Even with it still in place, the current inflation rate is extremely low, hovering around zero. There have even been months in which the inflation rate has been a negative number, showing deflation, rather than inflation.
Yet it is doubtful that this can continue. Even more scary than that, is that some well-known economists are comparing our current economic conditions to those of the 1930s, saying that we're heading towards the second great depression. We're not talking fly by the seat of the pants conspiracy theory here, but some of the great economists of our time.
Related: 15 Weird Foods That Were Common During The Great Depression
How can this be happening? How can we be flying high with record low unemployment and job creation, while still having record highs on the stock market? There are three major economic forces, which are pushing us that way:
#1. The End of the Long-term Dept Cycle
As a country, we've become accustomed to using economic stimuli to bail us out, whenever there is a pending financial downturn. But here at the end of the long-term dept cycle, there are no more stimuli to use. It's hard to drop the prime lending rate, when the interest rate is already at zero.
#2. The Large Wealth Gap, Coupled with Political Polarity
The wealth gap, something that always exists, is changing. We're seeing the middle class disappear. The good news is that most of those who are leaving the middle class are doing so because they are joining the upper class. But there's bad news too; that is, people aren't moving up from the lower class to join the middle class.
#3. A Rising World Power Challenging an Existing World Power
China is working hard to attain superpower status, putting them in direct conflict with the existing world power, the USA. This is happening on a number of levels, including financially. China's historic disregard for things like patents and other proprietary rights has enabled them to produce products cheaply; but it has also caused huge amounts of resentment.
The conflict with China has only resulted in Trump imposing import tariffs, so far. But that could change at any time. While it is clear that Trump is only doing that as a negotiating tool, to get Chinese markets to open up to US goods, the reaction of the Chinese is hard to gauge. That strategy could blow up in our faces.
One concern is that President Trump is not familiar enough with monetary policy from the government's side of the equation. He's looking at things like the businessman he is. That weakness is something that others could capitalize on and he has plenty of enemies looking to capitalize on it.
Some of these people control the strings behind the world's biggest banks, as well as the world's federal reserve banks. These people have the ability to make anything happen, financially speaking, that they want to. That "anything" includes causing a major financial crash, if they see that it would be to their benefit to do so.
These same people are either some of or associated with the driving forces behind a one world government, something that Trump's populist nationalism is fighting against. That alone could be enough to drive them to allow the economy to crash, as a move to drive voters to whichever Democrat candidate is finally selected to run against Trump in the presidential elections. If there is anything that could unseat the sitting president, this is it.
Should a major hiccup happen in our economy, the President and the Federal Reserve Bank will find their hands somewhat tied in dealing with it. Normal monetary policies won't work, as they have been used to their limit: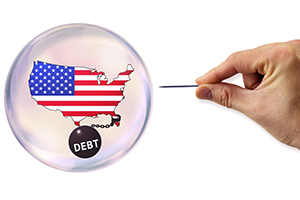 Monetary policy #1 – lowering interest rates – they can't be lowered when they are already at rock bottom
Monetary policy #2 – printing money – which we're already doing
Monetary policy #3 – large budget deficits – which are already a problem, as our national debt continues to rise
Related: Investing For Preppers – 12 Things That Won't Lose Value In A Crisis
The one solution that still exists is to lower federal governmental spending. But Trump's hands have been tied, every time he's tried this. The Democrats have no wish to make the government smaller and the Republicans don't seem to want to either.
Part of the problem is that every time you remove something from the government, you eliminate a real benefit to citizens somewhere. Those citizens tend to scream loudly when that happens, especially if they are on the political left. That screaming is not good, especially in an election year. But even without an election year, politicians of all stripes try to avoid the negative optics it creates, so that it doesn't affect their chance of reelection.
This leaves us in a situation where any negative hit on the economy can't be effectively dealt with by the normal means. Unless the President can come up with a another means of stimulating the economy, his hands will be tied when that hit comes. Without the ability to stimulate the economy effectively, we could very well face an economic downturn that takes years to recover from.
You and I need to be ready for this to happen. While we don't know when and how it might; we do know that the potential is there. We can also see that it will be much more than a momentary blip in the economic indicators. It will move in and stay a while. That sounds like the kind of disaster we must be ready for.
You may also like: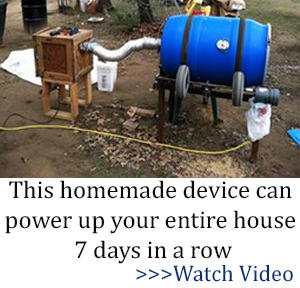 50 Tips From the Great Depression
US Nuclear Target Map. Do You Live in the Danger Zone? (Video)
Do You Know Your Rights Under Martial Law?
10 Most Likely Ways You Can Die During an Economic Crisis
Ingenious Foods People Made During Famines