When we tend a garden, we know what plants are in our beds. We may forget what varieties of vegetables we planted where or get the occasional volunteer plant, but for the most part, we can be pretty confident which plants are food and which are weeds.
However, when we are out foraging plant identification isn't so simple. Many plants that are considered weeds in the suburbs will be considered food when SHTF.
Foraging can provide a meal in the spring when canned goods are running thin, and the garden hasn't begun to yield its bounty.
Related: The 5 Most Common Edible Weeds In Your State
Knowing which plants are edible is only the first step in plant foraging. It is essential to be able to recognize not only the edible plants but their poisonous look-alikes.
Always consult with an expert in local botany before consuming any plant you are not 100 percent familiar with. Often eating a poisonous look-alike can be deadly.
Keep your eye out for these dangerous plant look-alikes when you are out foraging!
Almonds – Sweet or Bitter
There are two varieties of almonds, sweet or bitter. Commercial almonds, the type of almonds that we buy at the grocery store, are obviously sweet almonds.
But most almond trees you can expect to find in the wild are going to be of the bitter variety. Don't be tempted to tough out the taste of these bitter nuts.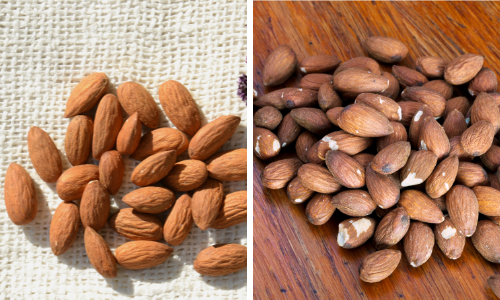 While we can eat the sweet variety without any processing, bitter almonds contain deadly amounts of cyanide. Just a handful of nuts can kill a child, and it takes less than a hundred to kill an adult!
Distinguishing between the two varieties can be difficult to do. So it is best to avoid any almond trees you aren't 100 percent certain are edible.
Wild Carrot VS Poison Hemlock
Wild carrot, also known as Queen Anne's Lace, is known for both its edible and medicinal qualities. All parts of the plant are edible – if not always particular palatable.
The carrot-like roots are tough and stringy but can be used to impart flavor to stocks and soups. The leaves can be eaten when young and are best when cooked.
However, use extreme caution when harvesting wild carrots. It is easily confused with poison hemlock.
Related: How To Tell The Difference Between The Healing "Queen Anne's Lace" And Deadly "Hemlock"
Poison hemlock, as the name suggests, is incredibly poisonous! Both plants produce umbrella-shaped clusters of tiny white petaled flowers. However, they can be distinguished by the stems and flowers more carefully.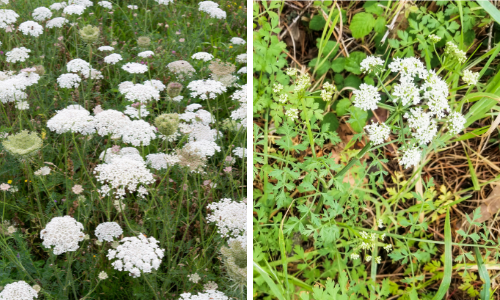 Poison hemlock has purple splotches on hairless stems, different from the hairy wild carrot. The wild carrot will feature an umbrella-shaped cluster on a hairy stem, often with a red or purplish flower in the center.
Wild carrot is also smaller, rarely growing about three feet in contrast to the taller Poison Hemlock, which can reach 6 feet or taller.
Ramps VS Lily of the Valley
Ramps are a spring favorite among foragers. Unlike many edible wild foods, ramps are actually delicious.
They have a unique oniony-garlicky flavor that just doesn't compare to anything you will find on the grocery store shelves. As a bonus, they sprout in early spring, making them a popular tonic after a long winter without fresh greens.
However, make sure you use care when harvesting ramps. Ramps can easily be confused with Lily of the Valley, a poisonous look-alike.
While the plants are similar-looking at first glance, it is easy to tell them apart once you know the differences.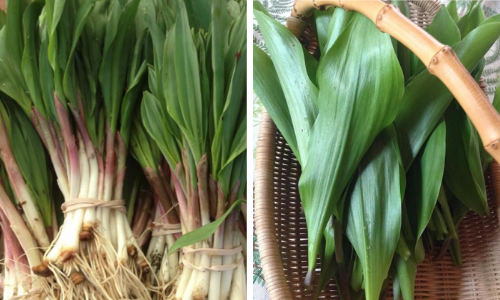 First, look at the stem. Ramps will have one to two leaves that are each on their own stem. Whereas lily of the valley will have just one stem with multiple leaves wrapped around it.
The roots are also different. Ramps have a bulb, like a small onion with roots coming out of the bottom. Lily of the Valley does not have a bulb. The roots grow along the stem.
A final way to distinguish them is the smell. Ramps have a distinctive onion odor, indicative of the delicious flavor they can impart to your meal. Simply break off a leaf and sniff. If you don't smell anything, then chances are it's lily of the valley.
Since lily of the valley is a common house plant, it can be useful to examine one before you go foraging for ramps to make sure you understand the differences.
Blueberries VS Nightshade
Who doesn't love foraging for wild blueberries? I remember as a kid going out with a basket to harvest the wild berries from the bushes in the woods near my home.
Related: 20 Wild Plants That Kept Our Grandparents Alive During The Great Depression
But it is important not to confuse blueberries with their deadly look-alike- nightshade.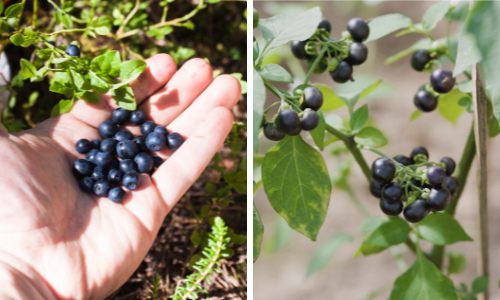 Wild blueberries are often smaller than what you find at the store, which can lead to confusion when you are foraging. You can tell the berries on the bush are blueberries by the distinctive five-pointed crown we all know. Only blueberries have that.
Nightshade berries are small, dark bluish-black, and look truly delicious, just like blueberries. However, while some varieties of nightshade berries are edible many deadly. So it is best to avoid all berries in the nightshade family.
Beans and Peas VS Wisteria
There are many edible varieties of peas and beans, but wisteria, while also a member of the Fabaceae or legume family, is not one of them.
A popular plant for its purple blossoms, it is easy to confuse wisteria with its other edible cousins.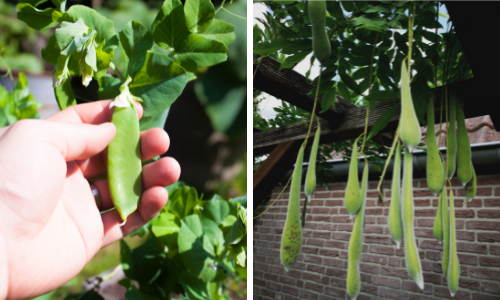 Like edible peas and beans, after wisteria flowers, it produces long green pods full of seeds.
These seeds look just like peas or beans you would buy at the store. However, consuming only as few as two wisteria peas can be fatal to a child.
Now the beautiful purple wisteria blossoms are not toxic and can be consumed and used to make syrups.
Foraging is a wonderful way to add unique flavors to your diet.
However, it is essential to be absolutely certain of your plant identification when you are eating food from the forest.
These common dangerous plant look-alikes are not the only poisonous plants out there. It is always best to learn from an experienced forager who can clearly show you how to distinguish between the delicious and the deadly.
You may also like: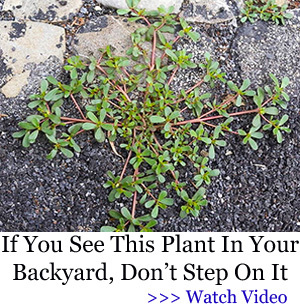 5 Keylocks You Should Avoid. Do You Have One Of Them?
This Hidden Survival Garden Will Keep You Well Fed When SHTF (Video)
How $5 A Week Can Get Your Family 295 Pounds Of Food
Uncommon Survival Uses for Common Household Items