The Great Depression initiated a deep recession in the US from 1929 through 1941. About 25% of the population was hungry, at various levels. Their poverty was deeply unsettling. Today, our grandparents remind us how fortunate we are by comparison.
The rest of the population still had to adjust their diet, and cope with rations. Only the upper class enjoyed fine cuisine, while the general middle and working-class did not need to stand in breadlines.
For the poorest, if it were not for the ingenuity of immigrant populations, who were knowledgeable about the plant world and its benefits, as well as the foraging expertise the Native American population passed down, even more, would have gone hungry.
Ironically these populations, who already had trouble establishing their credibility in the US, were sometimes regarded with skepticism for their life-saving harvesting skills.
Tumbleweeds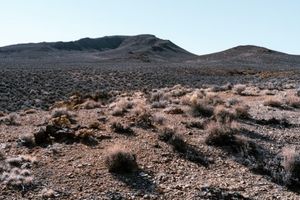 The most dramatic levels of poverty took place in the Midwest.
In the early 1930s, drought caused dust bowl conditions, particularly in areas like Kansas, Missouri, New Mexico, the panhandles of Oklahoma and Colorado.  Droughts reduced the plant population that normally flourished.
Farming became very difficult and people had to make do with whatever was available. Fortunately, Russian immigrants had brought Russian Thistle (tumbleweed) seeds from what was then called Russia, and also Eastern Europe.
It is hard to imagine tumbleweed becoming part of a meal. However, our grandparents would chop them into salads or cook with them in soups, during the Great Depression. In the winter months, they would brine and can tumbleweeds to provide crucial nutrients.
Tubers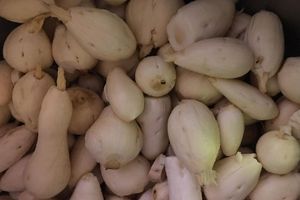 The Prairie Turnip, a member of the pea family, had been one of the most important foods that the plains Indians had taught the settlers how to use when they migrated from the east.
Our grandparent rediscovered the starchy root during the Great Depression, boiled it, and mashed it.
People foraged and cooked the Jerusalem Artichoke, a tuber, native to the midwestern states in the same way but sometimes ate it raw as well.
Pawpaws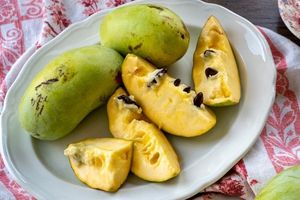 Small Pawpaw trees yielded a fruit that had a purplish-brown skin.
Common in the southern states, from the Atlantic to the central plains this fruit tasted somewhat like a pulpy banana.
Related: The Cherokee's Favourite Edible Tree (PawPaw)
Children in the south sang a song with the refrain, "Picking up pawpaws put them in the basket, way down yonder in the pawpaw patch." as they gathered the fruits.
Lamb's Quarters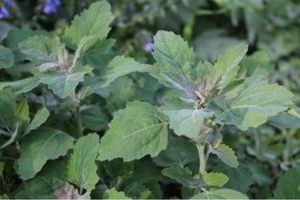 There are stories during the Great Depression of massive harvests of Lamb's Quarters.
Normally fuel for livestock, this form of 'wild spinach' is a powerhouse of vitamins. People harvested it in such great quantities that they would fill their bathtubs with it in order to wash it.
They used in salads and side dishes, and also canned it for the winter months. Even in the city, lots of foragers could spot this precious green full of minerals to harvest when they had no other option.
Purslane also grew in abandoned lots where most plants would wither. This sprawling succulent also contained a high mineral content.
Dandelions
Dandelion greens and roots were a viable option.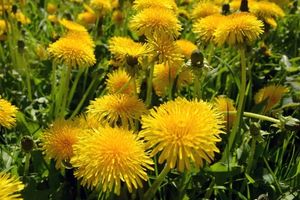 Italian immigrants primarily propagated these hearty and powerful greens and people would add them to salads, or sautee them in olive oil.
During the Great Depression, they dried roots and boiled them as a coffee substitute or added them to soups for extra nutritional value.
Related: How to Make Dandelion Bread (With Pictures)
If you were lucky enough to have flour to make dandelion fritters with the flowers this plant provided a three-course meal.
Mushrooms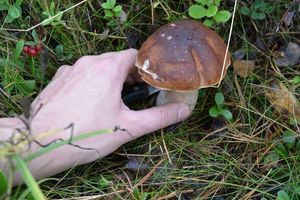 Greek immigrants were inclined to forage for wild mushrooms and taught others in damp forested areas to do the same.
These fungi had incredible adaptogenic value to relieve the stresses of the times. They could be dried and stored and used in a variety of ways, fried or mixed with a carbohydrate like potatoes.
Those with ancestors from the Mediterranean, in general, knew of and used Chamomile during the Depression to ease stomach pain, subdue stress, and promote sleep. Although harder to find than some herbs, it grew in warmer climates and higher elevations in the US.
Acorns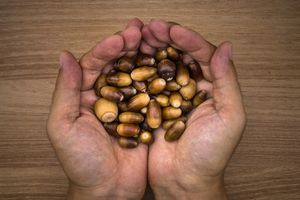 Throughout both the eastern and western parts of the country, acorns provided important nourishment for digestive systems ravaged by malnourishment.
This gentle and nourishing ingredient was boiled and dried to make flour and boiled into mush.
Without the knowledge of the Native American population that spread throughout the Pacific Northwest and parts of the Northeast, people may not have been aware of the acorn's value.
Wild Huckleberries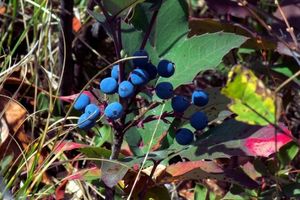 Huckleberries thrive in areas that have been burned.
In 1928, eighteen years after the Great Burn of 1910 in areas of the Pacific Northwest huckleberries began to thrive. It was timely because by 1930 the government constructed access roads to create berry-picking jobs.
During the Great Depression, Huckleberries became a vital crop and source of nutrition. In an area known as the Noxon District and adjoining territories workers harvested more than fifty thousand gallons by 1933.
Especially in the Pacific Northwest, wild Blackberries and Raspberries were foraged when families were fortunate enough to find them. They were quite precious. It was more common, in the Northeast, particularly along the coastal regions for people to harvest Cranberries in non-commercial blogs.
Ferns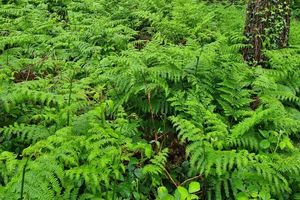 In the early spring, Fiddlehead Ferns appeared signaling the end of winter and the provision of another food source. The young fern heads appeared in damp, dense, wooded areas that made them available to rural populations.
Related: The 5 Most Common Edible Weeds In Your State
Packed with nutrients and soothing for digestion, people put these in salads, stews, and also canned them.
Milkweed Pods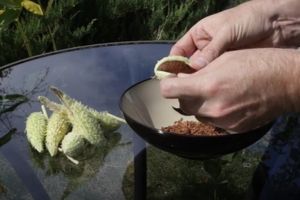 Milkweed pods were collected in the fall and boiled twice to get rid of their bitter taste.
However, the plant was plentiful. It grew throughout the US, even in areas that lacked irrigation during the midwestern drought.
Milkweed contains vital properties for reducing cold, cough and flu symptoms. This was invaluable at a time when immunity was low across local communities and in just about all families.
Nettle Leaves And Sycamore Seeds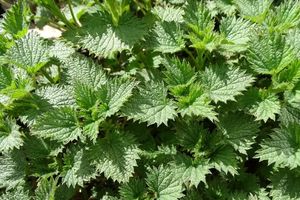 Nettle leaves have to be harvested properly because there are spikes on the perimeter of the leaves.
However, the Irish knew the wealth contained in this plant.
Full of iron, minerals and vitamins it was a one-stop shop, similar to lamb's quarters.
It was best sauteed, and canned for the winter months. As a medicinal remedy, it was superior for respiratory ailments, digestive issues, and liver complaints.
Sheep Sorrel and Shepherd's Purse had similar benefits to Dandelion but were not as bitter. Both were known to and used by descendants of the Irish because they feed domestic livestock. However sheep sorrel was a prime substitute for lettuce.
Found along the eastern seaboard, the midwest and even as far west as Arizona, Sycamore seeds were plentiful. The seeds are packed with iron, calcium magnesium and other essential minerals like niacin and zinc. Both seeds and fruit can also help dysentery, colds and coughs. Seeds were also ground and made into flour.
Hard times necessitate creativity and ingenuity. Although devastating to many, the legacy of resourcefulness our grandparents have left us is invaluable.
Shortages will occur, and climates change, yet our plant allies remain, offering us greater nutritional value than many other foods, along with countless additional uses.
You may also like: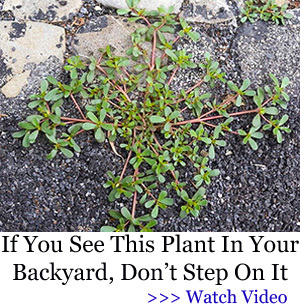 8 Homesteading Items You Should Get From The Dollar Store
This Hidden Survival Garden Will Keep You Well Fed When SHTF (Video)
Self-Defense Weapons That Are Illegal In Your State. Do You Have One Of Them?
How To Deal With Neighbors And Friends That Come Begging For Food At Your Door In A Crisis