As a prepper you must be prepared for when S.H.T.F. What better way to prepare for the possibility of the medical system collapsing than having your own personal pharmacy.
Whether diarrhea from contaminated drinking water or an allergic reaction, you need to hoard the best over the counter drugs. So here's our list of the best over the counter drugs you should hoard.
We recommend keeping a variety of pain relievers in your hoard, in case of injury or chronic pain. They can also treat fevers and chest pains. These are the ones we think are the best ones to hoard:
Ibuprofen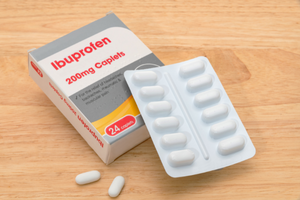 Ibuprofen is a nonsteroidal anti-inflammatory drug (NSAID). It treats pain or inflammation caused by many conditions such as headache, toothache, back pain, arthritis, or minor injury.
Related: This Driveway Weed Has Pain-Killing Properties Similar to Ibuprofen
The shelf life of Ibuprofen is 5 years as long as it remains sealed and away from moisture. Ibuprofen is included in many other over the counter medications like Advil and Midol.
Aspirin
Aspirin is used to treat pain, and reduce fever or inflammation. It is sometimes used to treat or prevent heart attacks, strokes, and chest pain.
Aspirin was found to be 90% effective at 28 to 40 years past expiration date. Aspirin has a few other brand options Zorprin, Bayer Buffered Aspirin, and Adprin-B.
Tylenol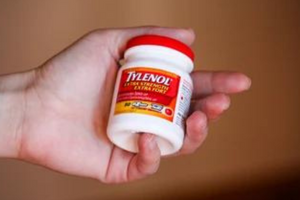 Tylenol is a pain reliever.
It is used to reduce fever and relieve minor pain caused by conditions such as colds or flu, headache, muscle aches, arthritis, and fevers.
Related: 12 Old Fashioned Arthritis Remedies Your Ancestors Used
The shelf life of Tylenol is 5 years as long as it remains sealed and away from moisture.
Tylenol has quite a few variants like Paracetamol, Mapap, Ofirmev, Arthritis Pain Relief, Altenol, Tylophen, Actamin, and Feverall.
When S.H.T.F grocery stores won't be available to everyone. You'll have to rely on your pantry. Some food may go bad without us realizing. Your water source may become contaminated.
These things can cause ailments like diarrhea or vomiting. These are the best drugs for stomach ailments to keep in your hoard.
Axid AR
Axid AR is a histamine-2 blocker that works by decreasing the amount of acid produced by the stomach. Axid AR works by reducing the production of stomach acid that can cause heartburn.
The shelf life of Axid AR is 3 years as long as it is stored in a cool, dark place. Axid AR only has two medications that are similar Axid, and Axid Pulvules.
Dulcolax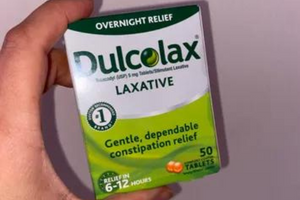 Dulcolax is a laxative that stimulates bowel movements. Dulcolax is used to treat constipation or to empty the bowels before surgery, colonoscopy, x-rays, or other intestinal medical procedure.
The shelf life of Dulcolax is 3 years as long as it remains sealed and away from moisture.
Here are a few other medications that will help get things moving: Correctol, Feen A Mint, Fleet Stimulant Laxative, Laxit, and Modane.
Loperamide
Loperamide is used to treat diarrhea. Loperamide is also used to reduce the amount of stool in people who have an ileostomy (re-routing of the bowel through a surgical opening in the stomach).
The shelf life of Loperamide is 3 years as long as it remains sealed and away from moisture. Imodium, Imodium A-D, and Diamode can be used instead of Loperamide.
If you're someone who struggles with allergies, antihistamines are a lifesaver. Not only can some reduce allergy symptoms like hives, but some may reduce nausea from motion sickness and if S.H.T.F. travel may be a necessity for some.
Tums
TUMS is an antacid used to relieve heartburn, sour stomach, acid indigestion, and upset stomach associated with these symptoms.
Shelf life of Tums is indefinite but their effectiveness does lessen over time. Tums has a few similar drugs like Caltrate, Tums Smoothies, Cal-Mint, Calci-Chew, Titralac
Dramamine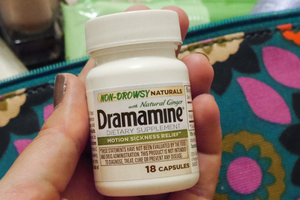 Dramamine is an antihistamine that reduces the effects of natural chemical histamine in the body.
Dramamine is used to treat or prevent nausea, vomiting, and dizziness associated with motion sickness. Other medications like Dramamine are Driminate, Triptone, and Travel-Eze.
Sudafed
Sudafed (pseudoephedrine) is a decongestant that shrinks blood vessels in the nasal passages. Dilated blood vessels can cause nasal congestion (stuffy nose).
Sudafed is used to treat nasal and sinus congestion, or congestion of the tubes that drain fluid from your inner ears, called the eustachian tubes.
The shelf life of Sudafed is 5 years as long as it remains sealed and away from moisture. Suphedrine, Chlor-Trimeton Nasal Decongestant, Cenafed, and Zephrex-D all work similarly to Sudafed.
Benadryl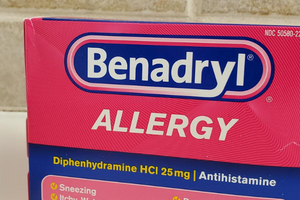 Benadryl is used to treat sneezing, runny nose, watery eyes, hives, skin rash, itching, and other cold or allergy symptoms.
Benadryl is also used to treat motion sickness, to induce sleep, and to treat certain symptoms of Parkinson's disease.
The shelf life of Benadryl is 15 years, as long as it is kept in a dry area away from heat and direct light. Banophen, Nytol, and Complete Allergy Relief are other dupes for Benadryl.
Related: How to Treat Allergies Naturally 
When the system collapses we don't have time to deal with cold symptoms. We all get colds when it's winter and usually we run to the pharmacy to ask the pharmacist for help. When S.H.T.F you need to play your own pharmacist.
Mucinex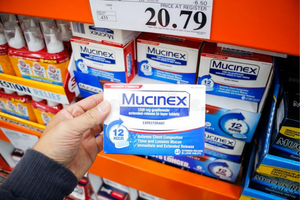 Mucinex helps loosen congestion in your chest and throat, making it easier to cough out through your mouth.
Here are a few medications that work if mucinex is not available to you: Robitussin Chest Congestion, Tussin Expectorant, Benylin E, Guiatuss, Organidin NR.
Prepping includes variety, from food to our personal pharmacy. We may not be able to access prescription mental health medications (if things go down it will affect our moods.)
A scratch can lead to infection. Poison may leach into our water supply. Our food may not have enough nutrients to keep our bodies healthy.
So here's a list of miscellaneous over the counter drugs to treat these problems that are the best to add to your hoard.
St John's wort
St. John's Wort has been used in alternative medicine as a likely effective aid in treating mild to moderate depression and related symptoms such as anxiety or insomnia.
Related: How to Grow Medicinal Herbs On Your Windowsill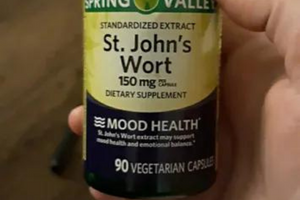 St. John's Wort has been used in alternative medicine as a possibly effective aid in treating somatization disorder (physical illness or symptoms without a known cause), or hot flashes.
The shelf life of St. John's wort is 3 years as long as it remains sealed and away from moisture.
Multivitamins
Multivitamins are a combination of many different vitamins that are normally found in foods and other natural sources. Multivitamins are used to provide vitamins that are not taken in through the diet.
The shelf life of most of these multivitamins is 2 years as long as it remains sealed and away from moisture. These are a few over the counter Multivitamins we recommend such as Folbee, Vitamins, MTX Support, Folbic, and Virt-Gard.
Neosporin
Neosporin are antibiotics that kill bacteria on your skin. Neosporin is a combination medicine used as a first aid antibiotic to prevent infections in minor cuts, scrapes, or burns on your skin.
The shelf life of Neosporin is 10 years as long as it remains sealed and away from moisture.
Activated Charcoal
Common charcoal is made from wood, coconut shell, peat, coal, or petroleum.
"Activated charcoal" is a processed form of common charcoal that contains pores that can trap other chemicals and prevent them from being absorbed by the body. Activated charcoal is used to treat certain types of chemical poisonings.
Activated charcoal has also been used in alternative medicine as an aid in treating gas and indigestion. The shelf life of activated charcoal is indefinite but their effectiveness does lessen over time.
While these drugs are not the only ones you should have, they are the best that all preppers should keep in their hoard. The best way to store your stockpile is not to open the drugs until they are needed.
You may also like: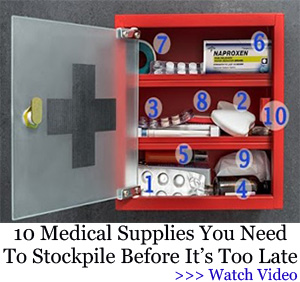 How To Make An Invisible Shelter Against Looters

Add This "Unusual Nutrient" to Coffee or Tea, to Effortlessly and Fully Empty Your Bowels Every Single Morning (Video)
The Bug-Out Vehicle That Can Literally Take You Anywhere You Want