The power of the sun is really amazing and somehow underestimated. Here is the solar panels surface required to power the entire US (100%):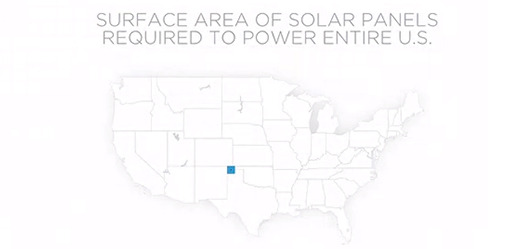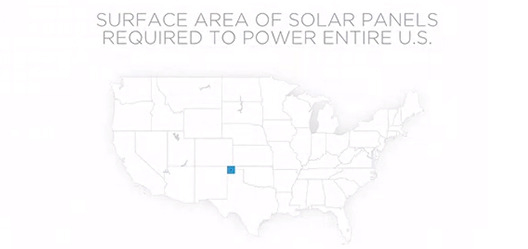 The product is manufactured by Tesla and is a full energy storage system for a sustainable home, as the producer describes it. The solution is called Powerwall, and the concept is simple: The battery charges through solar panels (or through the electrical grid, if you prefer) and acts as an emergency backup electricity supply whenever the power is out. You can use several solar panels and several Powerwall home batteries so that you can go completely off the grid!
Powerwall is easy to mount and simple to use. And the best thing about it is that it can power your entire house as well as the most important appliances that you want to keep powered 24/7. Thus, Powerwall can keep your refrigerator or your freezer working properly during longer outages.
Will it "survive" an EMP? If you don't have extremely long wires… I think yes! (Read more: EMP Myths and Facts)
Electricity is stored within the Powerwall battery. Then a power inverter converts electricity into alternating current, which fuels your appliances. The alternating current goes through your home's electrical panel; installing a backup electrical panel can help you use Powerwall to fuel just the selected appliances, and it also protects it from the effects of an EMP.
According to the manufacturer, "Powerwall comes in 10kWh weekly cycle and 7kWk daily cycle models. Both are guaranteed for ten years and are sufficient to power most homes during peak evening hours. Multiple batteries may be installed together for homes with great energy need, up to 90kWh total for the 10 kWh battery and 63 kWh total for the 7kWh battery."
Here is a short clip from the initial release:
The technical description of the product, offered by Tesla, is as follows:
Technology – Wall-mounted, rechargeable lithium ion battery with liquid thermal control
Models – 10 kWh, $3,500 for backup applications; 7 kWh, $3,000 for daily cycle applications
Warranty – 10 years
Efficiency – 92% round-trip DC efficiency
Power – 2.0 kW continuous, 3.3 kW peak
Voltage – 350–450 volts
Current – 5.8 amp nominal, 8.6 amp peak output
Compatibility – Single phase and three phase utility grid compatible
Operating Temperature – -4°F to 110°F (-20°C to 43°C)
Enclosure – Rated for indoor and outdoor installation
Installation – Requires installation by a trained electrician; DC-AC inverter not included
Weight – 220 lbs. (100 kg)
Dimensions – 51.2″ x 33.9″ x 7.1″ (1300 mm x 860 mm x 180 mm)
Certification – NRTL listed to UL standards
It's not very likely to be able to power a standard house with all the appliances we are used to running on a daily basis using just one Powerwall. However, people agree that they waste a lot of energy as long as it is supplied by the national grid. Once their energy source is limited and they start paying more attention to their lifestyle, most people notice that they can maintain a comfortable way of life with much less electricity. A Powerwall combined with solar panels can pretty much preserve your way of life during a massive outage, like the one that would follow an EMP, as long as Powerwall and the solar panels are mounted completely separate from the national electrical grid.
You can access their website here.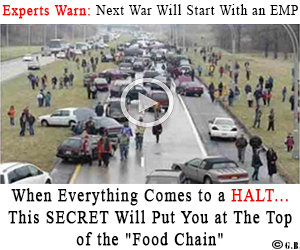 You may also like:
How to Build an EMP Emergency Car Bag

This Bug Will Kill Most of the Americans during the Next Crisis (Video)
5 Best Countries To Move To Before SHTF
30 Lost Ways of Survival from 1880 We Should all Learn