The CIA. The DIA. The NSA. The FBI. The DHS. Even the IRS. Our government employs a whole alphabet of agencies that go by TLAs (Three Letter Abbreviations) and those agencies spend a disturbing amount of time watching what we're doing. Are they watching you?
It's a sad fact that people who value preparedness and self-reliance don't always have the best relationship with the federal government, which often resents the fact we don't trust it to look after us. The government likes people to depend on it for everything, and preppers don't.
If you're a prepper and you've joined any discussions online, formed a local group or done anything else that might attract the government's attention, you might be under surveillance.
If you are under surveillance, it's vital that you know this. If you know you're being watched then you can take steps to make sure the surveillance doesn't compromise your prepping.
Of course you should pay attention to personal security anyway, but avoiding surveillance means taking that to a much higher level – it isn't something you want to be doing if you don't have to. So how can you spot surveillance?
I'll say this right now: If you're being watched by a professional intelligence agency, confirming the surveillance is going to be hard. These people have advanced equipment and, more importantly, good training.
They put a lot of effort into not being detected by the people they're watching, so you have a difficult task ahead of you. It isn't impossible, though; with some effort, you can detect – and even evade – most types of surveillance.
Cyber Surveillance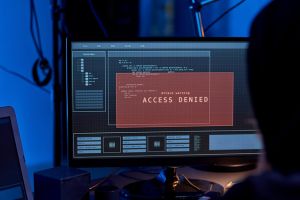 Most of us do a lot online now.
Whether it's for banking, shopping or just keeping in touch with people, the internet plays a big role in our lives.
That means surveillance of your online activity can tell an agency a lot about you.
Automated software can build network diagrams showing your contacts; intelligence analysts can then exploit those.
Related: 5 Apps That Know Everything About You. How Many Are You Using?
Knowing what you're buying can give clues about what you're planning, or flag you for a list of people with resources that can be confiscated or weapons that can be seized. Even checking a route online can tell  where your bugout location is.
Some basic security precautions will give you a lot of protection against cyber surveillance. A virtual private network (VPN) will hide your location and the IP addresses of your devices. A good firewall and anti-malware software will make it harder for agencies to access data on your computer.
However, there's a real danger from trojans. These malicious programs pretend to be something else, so you let them through your defenses – and, once they're on your device, they can do a lot of harm.
Trojans used by intelligence agencies include keyloggers, which record every keystroke you make then send it to the agency that's watching you. This won't just tell them what you're saying to people; it will also give them all your passwords.
If your security software is too strong to break through, there are also hardware keyloggers. If an agency really wants to monitor you they might try to break into your home and install one.
Check your PC regularly for any small pieces of hardware you don't recognize – especially a small device plugged in between the PC and keyboard. If one of these appears, you're being watched.
Bugging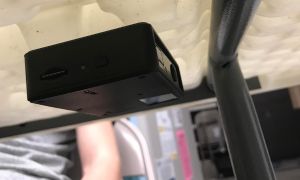 Getting at you through your electronic devices is the most modern way agencies will try to monitor you, but it's a long way from being the only one.
Intelligence officers also like to use microphones and covert cameras to collect information.
Related: Someone Is Sneaking Around Your House. What Do You Do?
Technology has made these devices very small and very powerful; using wireless technology they can transmit real-time audio and video without needing cables.
Modern batteries mean a long operational life; some can even be powered wirelessly from outside your property, giving them infinite endurance. Today's bugs and cameras are tiny, and they can be extremely hard to detect.
There are three ways agents can place bugs in your home, and two of them involve breaking in. If they break in, they'll be careful to leave as little sign as possible; unless you're very alert to small traces of a disturbance you may never know the intrusion has happened.
If you do notice signs of a subtle break-in, and nothing seems to be missing, you should suspect that listening devices or cameras have been planted. If your home is cluttered or untidy, agents might leave small, everyday objects like pens – but with surveillance equipment concealed inside.
They might even insert devices into your own belongings. Cameras will be given away by tiny holes, no bigger than the point of a pencil. Microphones are even harder to detect.
Alternatively, devices can be hidden in the structure of your home. Look for signs of minor damage or patches of fresh or discolored paint that weren't there before; surveillance gear could be concealed behind them.
If your home is secure against break-ins, even by a skilled intruder who can overcome locks and alarm systems, there are still surveillance options.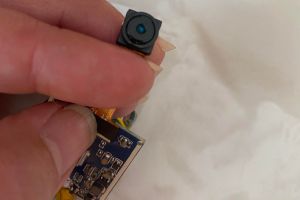 Tiny cameras can be stuck to the outside of a window, and their fish-eye lenses will show them the whole room.
These are usually attached in the corners of window panes and they're very small. Keep windows clean, and check regularly for small objects or bird droppings stuck to the glass.
Look for damage or repainting on outside walls, too. Microphones can be inserted into tiny holes drilled in external walls and penetrating almost – but not quite – all the way through. These microphones often have short aerials made of thin wire, to let them transmit signals to a nearby receiver.
The traces of modern covert microphones or cameras are very subtle. To spot them, you need to be careful and thorough. Don't overlook more everyday technology, though.
Devices like Apple AirTags were designed to help people keep track of their valuables and find lost items. They're coin-size devices with a year's worth of battery life; they use Bluetooth and near-field communications to report their location to any nearby Apple device – and that device will then forward the message to the AirTag's controller.
AirTags have been abused by stalkers and car thieves; intelligence agencies use them too. If a target finds an AirTag hidden in their car they'll know someone is tracking them, but as a commercial product it doesn't have obvious CIA fingerprints on it.
That said, if you find an AirTag glued under your car, and you don't have an expensive vehicle or any obsessive admirers, it could have been a federal agent who glued it there.
Physical Surveillance
The most worrying thing of all is to be under physical surveillance – to be followed wherever you go by agents. If that's happening to you, and you know about it, it's bad.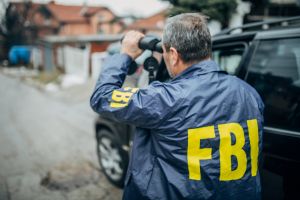 If you don't know about it, it's much worse. Wherever you go, whoever you meet and whatever you do will be known to your watchers.
You need to know how to spot surveillance. The problem is, of course, that surveillance-trained agents have been taught to avoid being spotted.
Forget anything you've seen in a movie; if you're being followed it won't be a single man in a trench coat who stops to look in shop windows whenever you do. Surveillance will be carried out by a team of four or six watchers.
There will be at least one in front and one behind, with others moving along parallel routes. Every so often they'll rotate positions, so you don't notice the same person behind you all the time.
And, if you stop to look in a shop window, the agent behind you will just walk right past and a new one, who's been paralleling you one block over, will move in behind when you start walking again.
Meanwhile the one who walked past will turn off at the next corner, start paralleling you, and while he waits to be called in again – because the whole team will be chatting constantly on covert radios – he'll change his appearance. He'll put on a jacket, take off his hat, pull an empty shopping bag from his pocket and carry it.
Related: If You Own A Mobile Phone This Is What The Government, Google & Facebook Know About You
To spot surveillance you need to look beyond the obvious – the jackets or hats people are wearing – and notice things that can't be quickly changed. Focus on people's height, and the way they walk; once you're familiar with someone's gait you can recognize them by it hundreds of feet away.
If you see someone behind you, and then half an hour later you see them in front or coming out of a side street, wearing a different jacket, there's a good chance they're a watcher.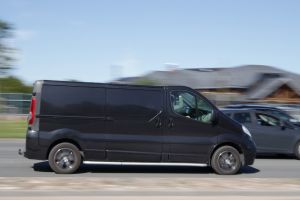 Mobile surveillance – in cars – works the same way as foot surveillance, but it's harder to change the appearance of a car.
A magnetically attached license plate can be switched in a few seconds, but make and color are permanent and that makes surveillance cars easier to spot.
Agents doing mobile surveillance don't stop for long enough to do things like add or remove bumper stickers and other distinguishing marks, so their cars won't have any.
They'll be as anonymous-looking as possible, usually economy or mid-range sedans with no visible damage, aftermarket accessories or anything else that might catch the eye. Just be aware that the engine is probably a lot more powerful than the trim suggests.
Something to watch for is vehicles that overtake, then hold position a few hundred yards in front of you.
Any vehicle that comes out of a side road either in front or behind, then stays at the same distance from you (and it won't be too close) should be noted, and if you see the same car pop out twice then it's likely a surveillance car.
Again, mobile watchers will rotate in and out of the route you're on, and use parallels to keep up with you.
From all this, it's obvious that detecting professional surveillance isn't easy. If you're not looking out for it you'll never notice it's rare.
If you are looking out for it, though, you stand a good chance of detecting the watchers. You just need to know what to look for – and now you do.
You may also like: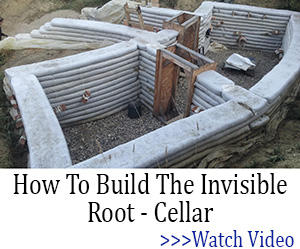 11 Dangerous Plants You Should Never Have In Your Backyard
DIY Automatic Backyard Traps and Alarms for Looters and Intruders (Video)
Best States to Buy Your Prepping Property