by Mary Kurz
The Pilgrims ate venison and wildfowl when they celebrated Thanksgiving. So, if you want to go authentic, leave the spiral-sliced ham at the store. Their meal included other foods like pumpkin, strawberries and beans, too, when they could get them. The meal generally consisted of whatever they were able to grow, hunt or forage for in the wild in this period of the year. Some of the recipes are easy to recreate and made even easier with our modern conveniences.
The first Thanksgiving was celebrated in 1621 in Plymouth, Massachusetts.
Start Your Spits
Venison and whole wildfowl, most commonly wild turkeys, were roasted on spits. How long it will take to thoroughly cook the meat will depend on the size of the turkey or pieces of venison.
Whole Turkey or Venison Roast on a Spit (or Rotisserie):
Do not roast turkeys that weigh over 12 pounds over a spit.
Pull the neck and giblets out of the thawed turkey cavity. (Put them on the boil for stuffing broth.)
Do not put stuffing into the turkey cavity. Cook it separately.
Use cooking twine to tie the legs and wings up tight and make sure you skewer or tie the neck skin flap down, too.
Skewer the meat with prongs at either end. You may have to adjust the placement. Make sure the weight is evenly balanced.
Insert a meat thermometer into a meaty section of venison or a turkey thigh. Do not push it in so far that it touches the bone.
Maintain a cooking temperature of 325 degrees F./163 degrees C. for a turkey or 225 degrees F./107 degrees C. for venison.
Cook the turkey until the temperature in the thigh reaches 180 degrees F./82 degrees C. Venison should be cooked until the temperature reaches 125 degrees F./52 degrees C. then taken off the spit and allowed to "rest" or sit until the temperature rises to 135 to 145 degrees F./58 to 63 degrees C.
Turkey takes 1 ½ to 3 hours, depending on size, while a 2- to 4-pound boneless venison roast should be done in 2 to 3 hours.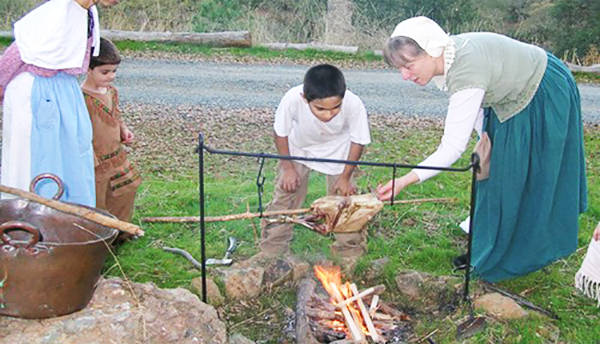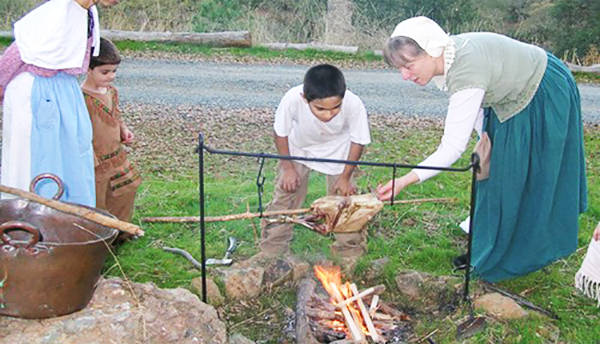 They used lots of herbs and spices so feel free to enhance the flavor any way you like. Sage, rosemary and thyme were commonly used. The turkey may also have been mixed with herbs and onions in a stew. Mussels and fish were probably on the menu, too. The mussels would have been "seethed" (simmered for about 10 minutes). Put a couple tablespoons of butter, ½ cup of parsley and red wine vinegar, ¾ teaspoon of salt, ¼ teaspoon of fresh ground black pepper and 2 minced cloves of garlic in a big pot of water. Bring the water to a boil, pour in the mussels and reduce heat to a simmer.
There were no potatoes of any kind served at early Thanksgiving feasts.
Related: 24 Lost Survival Tips from 100 Years Ago – with Illustrations
Old West Mashed Pumpkin
Fresh pumpkins were on the menu. They were cooked up like acorn squash. Roast, steam or bake your ripe whole pumpkin. Pierce the skin a few times with a fork or knife and cook the whole pumpkin at 350 degrees F./177 degrees C. for 45 to 60 minutes. Remove the skin and seeds. Do this a day or two ahead of time. Pumpkin keeps well in the refrigerator and that's just one less chore for you on Thanksgiving Day.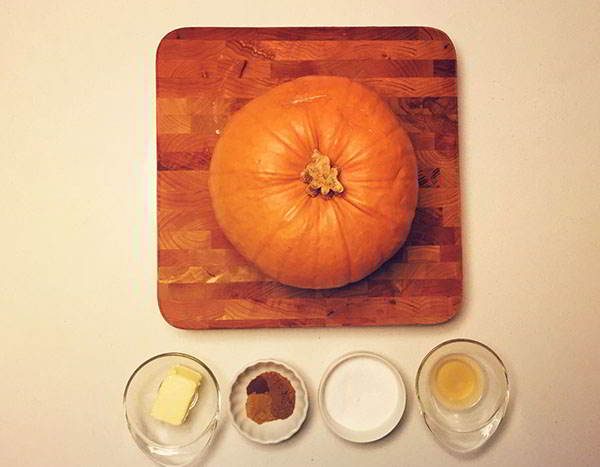 How to cook pumpkin:
Cut up and mash the cooked pumpkin. A potato masher works well or you can use a mixer.
Put the pumpkin (4 cups) in a heavy pan on medium-low heat.
Add 3 tablespoons of butter and stir it into the pumpkin as it melts.
Stir in 2 teaspoons of cider vinegar.
Then add 2 teaspoons of ground ginger, 1 teaspoon of salt and 1 teaspoon of cinnamon and stir it in.
Feel free to tweak the recipe to your preferred taste by adding a little more of each ingredient. Just add a little more at a time, though, so you don't end up with too much cider vinegar or cinnamon. Serve it like squash or as a spread on fresh slices of bread.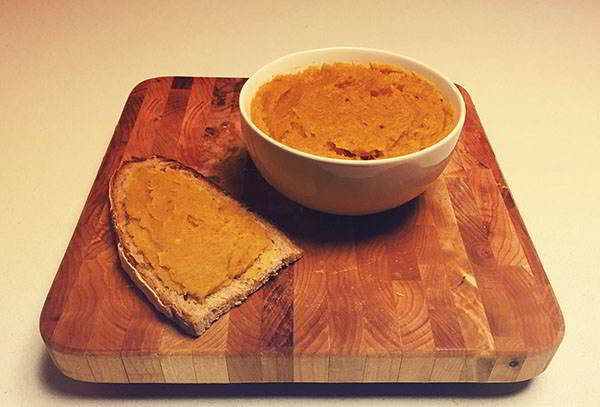 Sweet corn and stuffing were not a part of Thanksgiving meals.
Related: Pumpkin and 9 Other Foods to Grow for Survival
Indian Cornbread
Narragansett Strawberry Cornbread would be a likely treat on the early Thanksgiving meal menu. Strawberries were a readily-available favorite but other berries were probably used, too. Blueberries, blackberries and cranberries were also easy to come by and greatly enjoyed.
Ingredients:
1 1/4 C. stone ground yellow or white cornmeal
1 C. corn flour or all-purpose flour
1 C. milk or water
1/4 cup oil or melted butter
1 large egg
1/2 C. diced berries
How to Cook Narragansett Strawberry Cornbread:
Preheat the oven to 400 degrees F./204 degrees C. and grease an 8- to 9-inch round baking pan.
Whisk together wet ingredients.
Mix together the dry ingredients.
Gradually stir the dry ingredients into the wet ingredients.
Gently stir in the berries.
Pour the batter into the pan.
Bake for 20 to 25 minutes and serve warm with honey, jam or maple syrup.
Related: What the Early Pioneers Ate (including Sourdough Cornbread Recipe)
Sweet Indian Corn Pudding
While pumpkin and apple pie were not yet on the menu, most Pilgrims made Sweet Indian Corn Pudding instead. They slow-cooked this delight on the hearth but, with the availability of the slow-cooker, you don't need a hearth to enjoy this Thanksgiving dessert.
Ingredients:
3 Quarts of milk
2 C. of cornmeal
12 ounces of molasses
1 stick of butter
6 eggs
4 teaspoons of cinnamon
2 teaspoons of ground ginger
How to Cook Sweet Indian Corn Pudding at Home:
Grease a big slow cooker with butter and pre-heat it at the highest setting.
Heat the milk in a large, heavy pan on the stove over medium heat.
Whisk in the cornmeal when the milk starts to bubble.
Continue to stir for 10 to 15 minutes or until it thickens.
Stir in the butter, turn off the burner and put a lid on the pan.
Mix the eggs with the spices and molasses in a large mixing bowl.
Slowly mix the warm milk/cornmeal mixture into the egg mixture.
Thoroughly mix all of the ingredients then pour the mixture into the hot slow cooker.
Turn the slow cooker down to low and cook for 6 to 8 hours.
Even though they didn't have any at the time, Sweet Indian Corn Pudding is even more delicious when topped with vanilla ice cream or whipped cream.
You may also like:
Lost Remedies from Our Forefathers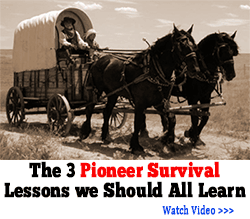 H2O Dynamo – The Awesome DIY Device That Turns Air Into Fresh Water! (Video)
Dipping Candles the Old-Fashioned Way
How To Build A Cheap Sod House (Soddy)
100-Year-Old Way to Filter Rainwater in a Barrel