As the main part of the gardening season comes to a close in the northern hemisphere, I like to take a moment to look back over the year and consider what I have learnt.
Grow What You Eat!
I have finally come to the conclusion that it is wise to focus on growing a manageable number of vegetables that fairly represent what I actually enjoy eating. I used to make the classic mistake of cultivating a huge range of crops out of sheer enthusiasm for all the wonderful heirloom varieties that I was discovering. In the end, this approach meant that I was tiring myself out trying to maintain more than I really had time for. I'd also regularly end up with a harvest that didn't entirely suit my diet. These days, I invest my energy in growing a moderate selection of carefully chosen vegetables that I really like to cook with.
I also enjoy having a diverse selection of herbs and medicinal plants that are both pleasing to the eye and encourage pollinators and beneficial insects to visit my garden. Thyme, oregano, rosemary, sage, parsley, cilantro, and basil are firm favorites for cooking. Chamomile, peppermint, lemon balm, and lemon verbena are great for home-made herbal teas, and they have a far more satisfying and vibrant taste than store-bought tea! Flowers such as echinacea, evening primrose, and nasturtiums bring beauty and diversity to my little ecosystem and keep the bees buzzing happily while I work. Here is an extensive list of the edible flowers you can find in North America (with pictures).
How has your approach to gardening shifted over the years? Which crops do you prefer to focus on?

A New Take On Dependable Favorites
Every year I like to try out a couple of new vegetable varieties from local or heirloom seeds where possible. Tomatoes, zucchinis and beetroots have always given me an ample harvest, and I enjoy playing with the colors that they provide. This season, I sowed a mix of classic deep red beets alongside an albino variety, which made for a beautiful contrast when eaten side by side. Bold yellow zucchinis provided a welcome change from their standard green cousins, while eye-catching striped tomatoes were a pleasure to behold. There is an infinite selection of vegetable variety to try, and exchanging seeds with other gardeners in your area is a great way to do this for free.
How do you experiment with the vegetables you are growing?

Leafy Greens In Winter Too
During the winter I used my hand-made cold frames to grow salads that can cope with cooler temperatures when under a little protection. I love the sharp and spicy taste that arugula brings to many different dishes, and it grows well in lower light conditions. I've had some success with spinach, though I've found it to be quite slow growing and I'm not sure that I will sow it again in future. I am very fond of the sweet and succulent crunch of claytonia leaves (claytonia perfoliata), which are easy to grow as the temperatures drop.  Many of the oriental brassicas and mustards have rich flavors and interesting textures – bok choi, tatsoi, mizuna, and red mustard are all worth trying.
What do you choose to grow for your winter salads?

Easy Perennial Pleasures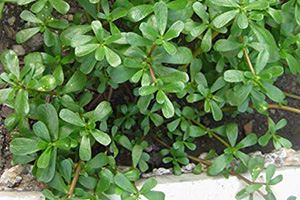 I now have a bed that is dedicated to leafy edible perennials. Chives, garlic chives, dandelion leaves, salad burnet, purslane, and lovage provide a wide range of flavors for eating raw. Delicious, citrusy french sorrel and buckshorn plantain (plantago coronopus) have self-seeded quite vigorously over the course of two years, and all I have to do is thin them out as they emerge in the spring. Next year I'd like to add in ramps (allium triccocum), which give a garlicky kick to soups and stews and can also be used to make a tasty pesto sauce.
As for my other perennials, this year brought an abundant harvest of fresh asparagus. If you are patient and allow the asparagus crowns to establish undisturbed for the first year or two, it is is an easy crop to maintain. I've also found that the edible roots of sunchokes (helianthus tuberosus) are simple to grow and prolific. I planted a patch that has returned each year by way of 'spare' tubers left in the ground at the end of the season, so there is little effort required on my part. Watch out though – a small number of sunchokes are sufficient as the flowers can grow up to 3m tall, and each individual plant produces a large number of tubers!
Do you grow any perennial crops? Which ones have given you a consistent yield from one year to the next?

Slugs And Other Unwanted Visitors
Luckily, this year was fairly dry and I didn't have too many problems with slugs. In previous years I've used beer traps to entice them away from my vegetables. These are made by burying plastic cups with steep sides in the ground and filling them with beer. The slugs are attracted to the yeast in the beer and fall into the liquid to die a boozy death. However, I am not entirely convinced that this method is foolproof – although some slugs slip into the beer and drown, I've also noticed an increase in slugs in the area around the cup. I wonder if the attractiveness of the beer is not entirely helpful overall!
I allow colorful marigolds to self-seed freely around my garden, as these are known to deter whitefly and keep nematodes away from the brassica family. I also ensure that pungent herbs are planted at the end of all of my vegetable beds. My attitude also helps – I no longer worry about the occasional nibble being taken from my plants, as a moderate amount of sharing is a healthy part of the organic approach to gardening.
What is your approach to natural pest control, and which methods have successfully protected your precious veggies from unwanted attacks?
You may also like: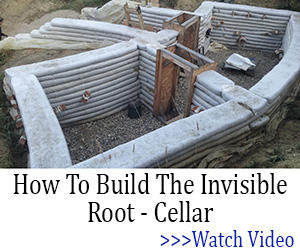 How to Plant a Perennial Food Garden – Fruits & Veggies That Will Keep Coming Back Year After Year
10 Medicinal Seeds You Should Hoard (Video)
The Ruth Stout No-Work Gardening Method