When we started on our preparedness journey, I tried to be practical. I didn't even know what a "prepper" was.
In the beginning I made a list of things I used everyday. Literally from the time I woke up: water, meds, t.p, coffee, toothpaste, toothbrush and so on and that is what I started storing. You know, store what you use, use what you store. Then I found I wasn't alone.
Eventually I started dehydrating
 (and pressure canning) my own milk for long term storage, because I taste tested all sorts of instant milks, and tried packaged shelf stable milks, and found them to be unpalatable for my taste. Plus, when examining how often I cook with milk it quickly became apparent that I needed to find a storage solution that would keep a supply of milk on hand.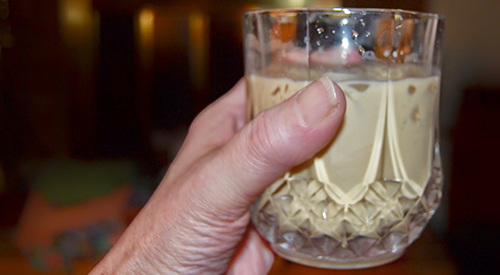 This is the journey of storing milk. For my first batch, I used my Oster dehydrator (no longer available, but I also like the Presto dehydrator). I purchased these nifty fruit roll-up trays and  gently poured one cup of milk to each tray.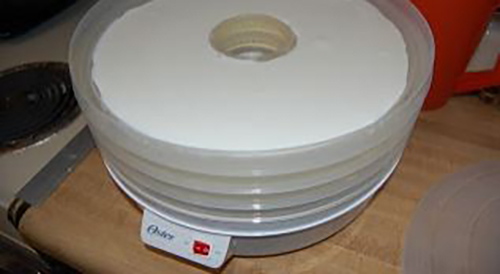 Something is not level here. Not sure if it is the dehydrator or the counter. So I kept turning the trays around to even out the milk.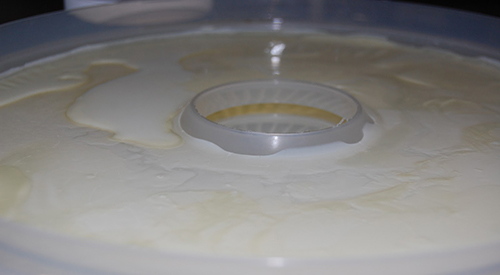 This took about 12 hours. Longer than I expected. Note the flakiness and the "goopy" parts.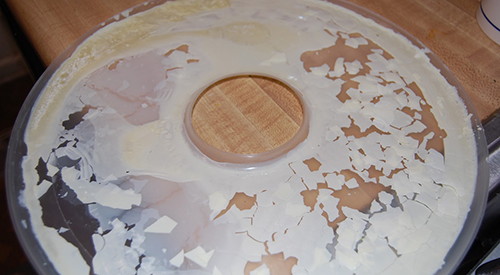 For the second batch of milk, I used the same method by putting the fruit roll-up trays in my Excalibur 9 Tray dehydrator.
I have to share, I took me while to save up for the Excalibur dehydrator, but I find it to be worth it's weight in gold. Seriously. The main advantage is it's size & the fact you are able to control the temperatures.
Tip: I would suggest that you put the round tray on your Excalibur tray INSIDE the dehydrator & then pour the milk into the tray.
Um, I prepped one on my counter top, tried to carry it over and milk spilled everywhere. My furbabies were very happy. I wasn't. Then I had to mop my floor.
Related: How to Make Cheese from Powdered Milk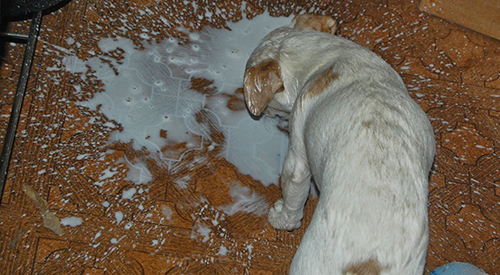 Temp: Set the temperature between 125-130 degrees (F) and dehydrate until dry and flaky. It takes several hours, so be patient.
Again, it wasn't level, maybe it's my house. So, every twenty minutes or so, I turned the trays around to more evenly distribute the milk. Turned out better this time.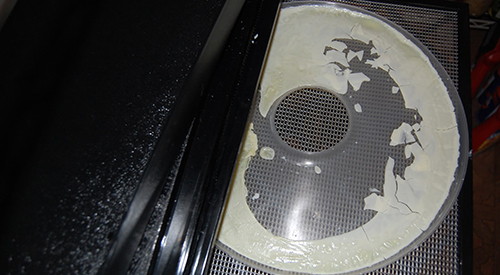 When each batch came out there were several areas that were "goopy". So I took my Pampered Chef scraper and gently removed all the dried milk, re-trayed & dehydrated a little more.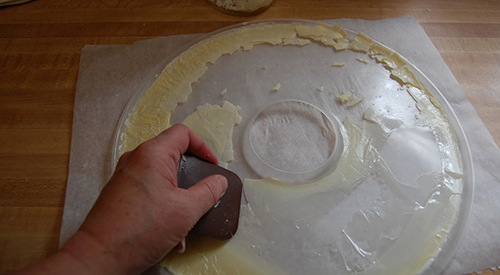 After the milk was nice and flaky, I crumbled up the pieces.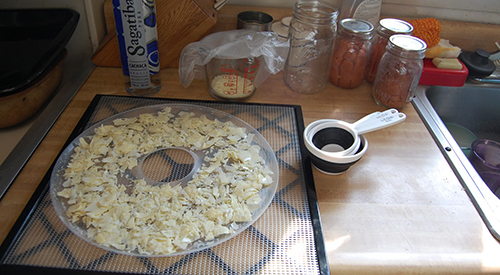 Next the pieces were put in the blender.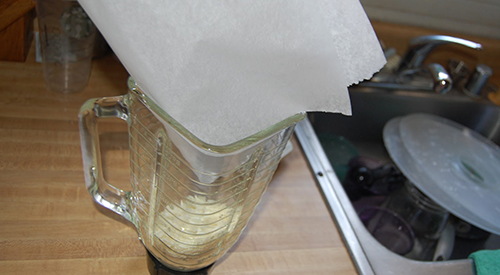 It really is that simple. 7 cups of instant ½ & ½.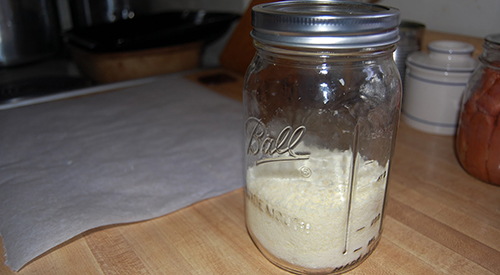 After the jar was full, I vacuum sealed the jar for long term storage.
It takes very little time, but worth it when it comes to minimizing my storage space.
This article was written by Perky Prepping Gramma and first appeared on perkypreppinggramma.blogspot.com.
You may also like: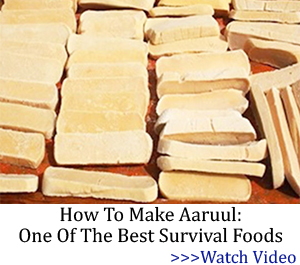 Sealed Foods that Last Forever
How to Make A Self-Sufficient Backyard on 1/4 of an Acre  (Video)
How to Dehydrate Chicken for Survival
How To Stockpile Lard, The Calorie Rich Survival Food Of The Great Depression