Most of us avoid the dentist at all costs, but when the grid goes down, or there is another type of long-term widespread emergency, simple dental problems may become severe and potentially life-threatening.
While it is best to keep our teeth clean and healthy and deal with any dental issues immediately as they arise, we cannot predict when an SHTF situation will occur, so we need to be prepared to deal with dental problems ourselves.
Putting together a simple DIY dental kit is straightforward and requires readily available items that you can purchase.
Putting together a kit is only the first step; you also must seek out some training or resources to allow you to diagnose and treat dental problems when your access to dental professionals is removed.
Pain Control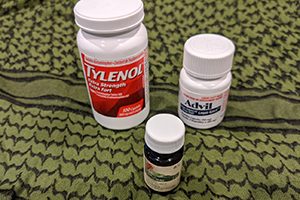 The primary indicator of a dental problem is often pain.
In a SHTF situation, your best strategy is to manage that pain until the situation turns back to normal.
Realated: Top 30 Over-the-Counter Meds to Stockpile
Most commonly, over-the-counter anti-inflammatories and analgesics (such as ibuprofen or Tylenol) are going to be the first things that you will reach for when your mouth is in pain.
Therefore, I would suggest that your dental kit contain both of these medications, but you should also include a jar of clove oil.
Clove oil has been used for centuries to deal with tooth pain. I have personally found that using clove oil has treated my tooth pain to an extent where I did not need to take any over-the-counter pharmaceuticals. All it takes is a few drops on a cotton ball can make unbearable pain bearable.
Headlamp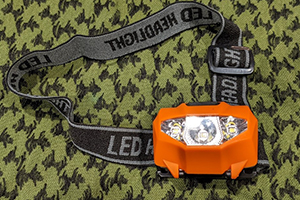 The mouth is a dark place, and if you are attempting to clean or investigate someone's teeth, you will need the mouth to be very well lit.
Unfortunately, flashlights require that you hold them or that you have someone else hold them for you. This creates the problem of too many hands in the small area of a human mouth.
A headlamp that allows you to adjust the position, to concentrate light into the mouth, will be the best option. Purchasing a headlamp with multiple settings for the intensity of the light beam is also a good idea.
Dental Mirror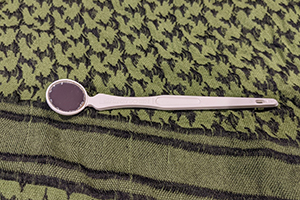 There are many areas inside the mouth that you can not easily see, so your DIY dental kit needs at least one good-quality dental mirror.
Related: Dental Care after SHTF
These mirrors will give you the ability to see all of the recesses of the mouth and allow you to clean and treat the teeth.
Dental Picks
In a long-term grid-down situation, you will need to become your own dentist and start performing cleanings on not only yourself but your family and members of your group.
Of course, you will need the same selection of dental picks that your dentist uses during your regular cleanings. Fortunately, these can be bought easily online and need to be included in any DIY dental kit.
Gauze and Cotton balls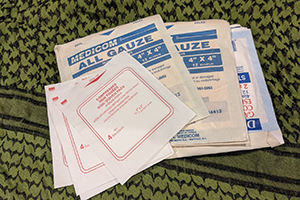 If the situation warrants extracting a tooth or treating a person with lacerations inside the mouth, you will need a lot of gauze and cotton balls to control bleeding.
In addition, if you are developing a kit designed for a long-term grid-down scenario, you will need an even larger quantity of gauze and cotton balls.
Temporary Fillings
I have personally had fillings fail and resorted to using a temporary filling until I could see a dentist.
These are not designed to be used long-term. Still, they will mean the difference between having yourself or a group member in agony with a hole in a tooth or being merely uncomfortable with a temporary filling.
A lost filling can cause pain, which could prevent either yourself or a group member from working effectively on the tasks required for a grid down life. So being able to treat a lost filling is essential.
Gloves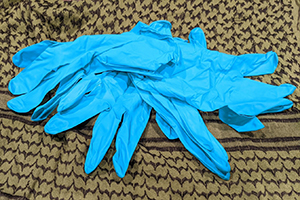 Non-latex gloves are an essential component of your kit. Not only will they protect your patient, but they will also protect yourself from the bacteria inside their mouth.
As with items like gauze, you will need a lot of gloves to build an effective long-term dental kit.
Extracting Forceps
There are many ways to extract a tooth, but there is only one correct way.
Extracting forceps is an essential part of a long-term DIY dental kit. Without the advanced equipment of a dental office, you will not have the luxury of filling cavities or performing root canals.
In addition, many severe dental issues are going to be treated by simply extracting the offending tooth.
While it may seem that you can use a multi-tool, there is too much risk of breaking the tooth. The best option is to have a set of extraction forceps in your kit.
Face Masks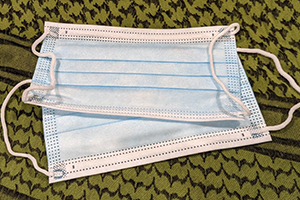 This is another situation where a piece of PPE will protect not only yourself but your patient as well. As you work in the mouth, droplets from your mouth can end up in your patient's mouth and vice versa.
Therefore, wearing a surgical mask is an essential first line of defense that you need to include in your kit.
Safety Glasses
Clear safety glasses should be included with your medical supplies for long-term survival situations.
For example, when working inside the mouth, you can get bodily fluids splashing up into your face and your eyes, which can be pathways for disease ingress.
Saline and Syringe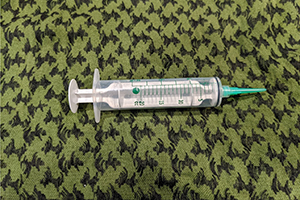 You will need to irrigate the inside of the mouth, so including some syringes and saline will help you do that.
Related: 10 Medical Supplies to Stock Up on Before it's too Late
Along with this, you should also have some antiseptic mouthwash as well.
Toothbrush, Toothpaste, and Dental Floss
These items go without saying, but it is good to have a surplus in your kit aside from the ones you have for your toiletries and personal care.
For example, dental floss is particularly helpful to clean in between your patients' teeth, and you should have an ample supply of it on hand for long-term survival situations.
Dental care is arguably the least sexy preps that we can make but hold the potential to be a cornerstone of maintaining good health when the grid goes down.
As with many things in life, if we take the time to support our dental health now, we can potentially avoid the unpleasantness of post-apocalyptic tooth extraction.
You may also like: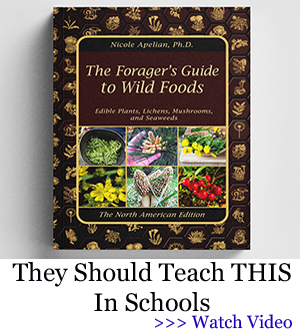 Delicious Recipes Using Cattails – "The Supermarket of the Swamp" 
Do This Before Going to Bed To Rebuild Your Teeth and Gums (Video)
25 Powerless Appliances for Your Homestead Kitchen
DIY Punji Stick Traps To Defend Your Home
How to Build a 44-Day Stockpile for Only $2.40 a Day