Baking Soda (sodium bicarbonate) is a chemical leavening agent used in baking (but not only). This basically means that it makes baked goods rise by creating air bubbles when mixed and baked.
There are a few baking soda substitutes that can have a better and more natural effect. Actually there is a baking soda substitute for every use of baking soda. But we'll get to that in a while.
Ancient Egyptians were the first people known to use a rudimentary version of baking soda called Natron. Since it's discovery the name may have changed but it's uses have not. It has been used for thousands of years as a cleaning product for both home and body.
Baking Soda Substitute 1
Yeast is my favorite baking soda substitute because it's not a chemical compound. It's 100% natural and contains 27% Fiber, 0% Cholesterol, 50% Protein and it's rich in Vitamin C, Calcium and Iron. Just like baking soda it helps baked goods rise. This natural baking soda substitute its also recommended by most doctors and nutritionist. I also like using yeast better because it doesn't add a bitter flavor baking soda and powder do. And it's also pretty loved by most bread makers and chefs.
Charles Rhode from Sheboygan, Wisconsin: "I run my automatic bread maker at least twice a week, so I go through a lot of yeast. I measure out my own dry bread mix according to a couple of recipies and store it in the freezer. I mix five batches at a time. To start the machine on any given day, I just reach for a single-batch container."
You may find yeast (the baking soda substitute for cooking) here
or if you want to DIY you can learn more here. Use the same amount of yeast (active-dry) as baking soda substitute. Note: yeast does not contain gluten.
Baking Soda Substitute 2
Potassium Bicarbonate its another excellent baking soda substitute. This is often recommended for people with sodium intake problems or people with circulatory or heart problems.
If you were baking cookies, you can substitute the amount baking soda with the same amount of potassium bicarbonate. You should be aware that if your recipe calls for one of the acidic liquids (sour cream, vinegar, yogurt, buttermilk, molasses, and citrus fruits and juices), you may want to replace those liquids with plain whole milk or water. Otherwise this baking soda substitute will not properly work.
If you want to substitute Baking Soda
with potassium bicarbonate you can find it here
.
Baking Soda Substitute 3
Baking Powder is referred by many as a baking soda substitute. But it's not! It does the same thing but it's not a substitute. Baking powder is basically baking soda (sodium bicarbonate) already mixed with an acid (usually cream of tartar). Therefore, baking powder on its own is used in baked goods that do not already contain an acid. It works in the same way baking soda does, by creating air bubbles which cause the batter to rise.
If you find yourself without baking soda you can always use baking powder instead. But keep in mind that baking soda is much more effective so using 3 times more baking powder is needed.
It's pretty easy to find Double Acting Baking Powder
but you can also DIY. For one teaspoon of baking powder, combine 1/2 teaspoon cream of tartar, 1/4 teaspoon baking soda, and 1/4 teaspoon cornstarch.
Yummy Healthy Recipes
1. Orange-Applesauce Date Cake (a divine recipe for people with diabetes or vegetarian) – 9 servings. This easy lunchbox cake is moist and delicious—and even better the next day. The applesauce replaces both eggs and fat.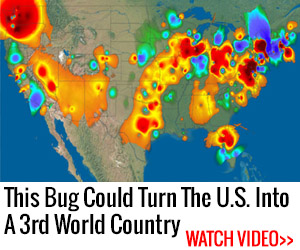 1 cup smooth unsweetened applesauce
1 teaspoon baking soda or a baking soda substitute
1/8 teaspoon ground allspice
1/8 teaspoon ground nutmeg
1/4 teaspoon salt
1/2 teaspoon ground cinnamon
1/4 cup oat flour (oatmeal ground in a dry blender or electric coffee mill) or barley flour
1/2 cup brown sugar
1 cup whole-wheat pastry flour (not regular whole-wheat flour)
1 tablespoon grated orange peel
2 tablespoons water
1 tablespoon lemon juice
1 cup chopped pitted dates
Preheat oven to 350°F.  Place applesauce, lemon juice, and water in a small saucepan over medium heat and warm slowly. Add orange peel. Mix pastry flour, brown sugar, oat or barley flour, cinnamon, salt, nutmeg, and allspice in a medium bowl. Stir baking soda into applesauce mixture (it will foam up). Pour immediately into flour mixture and stir briefly but thoroughly.
Add dates and mix briefly. Scoop the batter into a non-stick 9″×9″ cake pan, smooth the top, and bake for 10 minutes. Reduce heat to 325°F and bake for 25 to 30 minutes or until it tests done with a cake tester. Transfer to a rack and cool completely. Make 2 evenly spaced cuts through the cake vertically, then horizontally, to make 9 squares. Per serving (1/9 of cake)
• Calories: 155• Saturated Fat: 0.1 g • Cholesterol: 0 mg • Protein: 2.8 g • Carbohydrates: 37.7 g • Sugar: 22.7 g • Fiber: 4 g • Sodium: 211 mg • Calcium: 25 mg •  Iron: 1.1 mg • Vitamin C: 1.8 mg • Beta Carotene: 6 mcg • Vitamin E: 0.2 mg
2. Gluten-Free Buttermilk Pancakes
4-3/4 oz. (1 cup) brown rice flour
1-1/2 oz. (1/3 cup) almond meal
1 Tbs. cornstarch
1 tsp. baking soda or baking soda substitute
1/2 tsp. table salt
1 cup low-fat buttermilk
2 large eggs
1 Tbs.

canola

oil
1 Tbs. honey
1 tsp. pure vanilla extract
1/2 lemon squished
Pure maple syrup, for serving
Heat the oven to 200°F. In a large bowl, whisk the brown rice flour, almond meal, cornstarch, baking powder, and salt. In a medium bowl, whisk the buttermilk, eggs, canola oil, honey, and vanilla. Stir the wet ingredients into the dry ingredients until combined.
Coat a large nonstick griddle or skillet with cooking spray and heat over medium-low heat until hot. Working in batches, ladle a scant 1/4 cup of the batter per pancake onto the griddle or skillet, leaving a few inches of space between each to allow for spreading. Cook until golden-brown on the bottom and beginning to dry around the edges, 1 to 2 minutes. Flip and cook the pancakes until the other side is golden-brown, 1 to 2 minutes more.
Transfer to a large baking sheet and keep warm in the oven. Spray the griddle with a fresh coating of oil between each batch. Serve the pancakes with the maple syrup.
• Calories: 100 • Saturated Fat: 5 g • Cholesterol: 30 mg • Protein: 3 g • Carbohydrates: 12 g • Fiber: 1 g • Sodium: 200 mg
You may also like:
22 Ingenious Hacks to Make Food Last Longer
Do You Make These Fatal Mistakes In A Crisis (video)
Survival Food – 59 Long-Term Survival Foods and Supplies at the Grocery Store
H2O Dynamo – The Device That Turns Air Into Fresh Water! (Video)
This Bug Will Kill Most of the Americans during the Next Crisis (Video)