A lot of people think being a prepper is all about stocking up on supplies. True enough, you can't be very prepared without building up stockpiles of essentials – but that's only half the battle. Once you've got it you need to store it, and that's a lot more complicated than just piling it in your basement and forgetting about it until the fertilizer hits the cooling unit.
Preppers think a lot about food storage, which makes sense; food is essential, but it's also perishable, so you need to make sure it's stored well enough that, when you need it, it isn't going to poison you. Water storage gets a lot of attention too, for the same reasons. There are some things that tend to get overlooked, though, and one of them is almost as important as food and water – ammunition.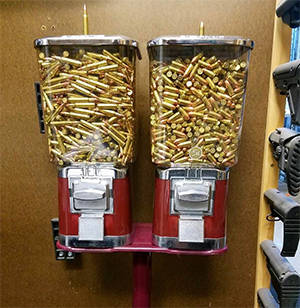 Ammo comes in a sealed box, and even if you store a bunch of loose cartridges in a paper bag they're not going to visibly change much over time. The brass might discolor a bit, but this is ammunition, right? It isn't like food; it doesn't go moldy if you leave it on the counter too long.
Maybe not, but ammo still needs to be properly stored if you're going to rely on it. Badly stored rounds might look fine, but they could be deteriorating inside and you won't know a thing about it until you pull the trigger. Then you could find yourself with stoppages, bullets that don't leave the barrel with a consistent velocity or trajectory – even dangerous hang fires or breech explosions.
Your ammo stockpile is there to let you harvest game and protect yourself. If you can't rely on it, surviving through the crisis is going to be a whole lot harder – and if there's civil unrest in your area, maybe impossible. Follow these tips to make sure you have a supply of ammunition you can rely on.
Start with quality ammo. There are places you can economise and save some money. Ammunition isn't one of them. Keep bargain bullets and old military surplus for plinking; get the best ammo you can afford for your stockpile. A bargain price could indicate ammo that's been on the shelves for a long time or hasn't been properly stored. It could even have failed quality control. That isn't usually a big issue, but in a survival situation can you afford misfires? Buy ammo that's less than ten years old, and avoid damaged or torn boxes.
Rotate your supply. You already have a rotation system for your food supplies, and you should have one for your ammo too. When you buy ammunition pack it securely, label it with the date of purchase – and the date of manufacture, if you know it – and put it at the back of your ammo shelf. Take the oldest ammo from the front of the shelf and use that when you go to the range to practice. That way, when a crisis hits you can face it with your newest and most reliable ammunition in your weapons.
Pack it protectively. Ammo – except some of that old military surplus you shouldn't be adding to your stockpile – generally comes in a cardboard box. This is fine for most purposes, but it's far from ideal for long-term storage. Cardboard doesn't give a lot of protection from damp, which along with heat is one of the main enemies of stored ammunition.
Can it. Military ammo cans with a rubber seal in the lid with give a lot more protection than a cardboard box. They're moisture-resistant, rugged and easy to carry. If you're storing boxed ammunition this is an ideal way to do it.
Vacuum pack it. The worst enemy of stored ammunition is moisture, and the main source of that is the air that surrounds it. The less air in the packaging, the less moisture can get at your ammo. If you can't get military ammo cans you can protect ammunition by storing it in plastic bags and removing most of the air before sealing the bag. A vacuum cleaner is a good way to do this – it will remove most, but not all, the air. You might be tempted to go the whole hog and use a proper vacuum sealer to get all the air out, but this isn't as good an idea as it seems. Cartridges are almost, but not completely, airtight. If you store them in a strong vacuum the air inside them will slowly bleed out until the pressure equalizes. When you open the packaging, new air will seep back in – carrying moisture with it. The chances of your survival refuge being drier than the factory where the ammunition was made are pretty low, so don't tempt fate like this.
Use desiccants. Whatever kind of packaging you use for your ammo, throw some desiccant sachets in there to soak up any residual moisture that does make its way in. Bentonite clays work well – that's what's used in the popular Desi-Paks. Silica gel is also effective.
Keep it cool. Ammunition is designed to be as heat-resistant as possible – apart from the fact that guns get hot, it's also designed to stay effective in a soldier's ammunition pouches in desert conditions. Even if your ammo is civilian it still uses the same basic technologies as military ammo. However, it's not foolproof. Hot storage won't case short-term damage until you hit temperatures of well over 100°F (although a badly insulated store that gets direct sunlight can achieve that) but even moderate heat will degrade the performance of your ammo over months and years. Store it somewhere as cool as possible, while maintaining the focus on avoiding moisture.
Check regularly. Don't just trust your store to protect your ammo. Check it! If you find water leaking in, or temperatures rising for some reason, that will give you a chance to fix the problem before any real damage is done. If packaging is starting to show signs of damp or corrosion, you'll know that the ammo inside can't be relied on anymore and needs to be replaced.
In a survival situation it's vital you know that, when you pull the trigger, the round in the chamber is going to fire reliably and send its bullet flying true to the target. The only way to guarantee that is to look after your ammunition properly. Follow these tips and your guns will be reliable, life-saving tools after the SHTF. Get it wrong and they'll just be badly balanced clubs.
You may also like: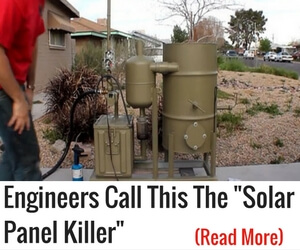 How to Make Shotgun Shells at Home? (With Pictures)
If You Are Too Weak to Prep Then You Need to Watch This (Video)
Emergency Care For Gunshot Wounds
How Much Ammo Should You Stock Pile?