Wise shopping is the key when you may be fearful of impending doom. Currently we are dealing with waves of a pandemic and the frightening possibility of an upcoming economic depression.
Budget your money, be smart and head for the grocery store. I am going to use our own shopping concepts we used prior to the pandemic hitting our stores here in America.
Here are some common mistakes and useful tips from our experience:
#1. Do shop early and often. If you are a global news watcher on internet media channels, you might figure out something is coming before your country's news stations pick up on it.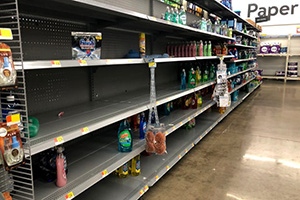 If so, you are in a good position to hit the store for a bulk shop… just in case.
Never forget toilet paper, sanitary items, and cleaning supplies. Continue your weekly shopping as usual. Just buy double of your regular items if you can (including toiletries).
Obviously, buy a little extra shelf food.
#2. Don't take all of the same item off the grocery shelf. If you shop earlier and often, you won't need too. There will be plenty available at the time you hit the market.
If you remove all of an item like toilet paper, it can cause others to think there is an issue. You may contribute to a panic buy. Purchase two '72 roll' packs of Charmain instead of emptying the toilet paper shelf.
Some of the most common mistakes and the most important one is that people don't leave some for others. Please, do so. Later you may find that you have enough to help those in need.
Related: Toilet Paper Pills – The Best Invention You Didn't Know Existed
#3. Do remember the items that become unavailable first.
In March I noted not only the toilet paper, cleaning supplies, and sanitizer, but things like garlic, flour, and yeast. I missed garlic for a while, but bread making becomes important when the bread is out.
Vitamins are also something you should check into.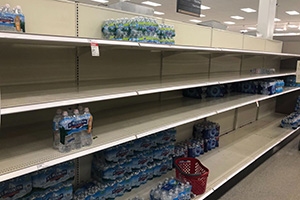 #4. Your initial shopping should include water; however, you should always have extra water stores at home anyway.
The psychology on why the water vanished off the shelves when local water outages weren't a threat is a mystery.
After your initial stock up of water, be reasonable and only buy slightly more than you need in each trip. Again, you do not want to trigger a panic water buy. Do not forget that Gatorade, 7-up, and juices can also hydrate the body when fluids get low.
#5. Got chickens or pets? Do remember their food unless you believe you have enough scraps when/if the stores close.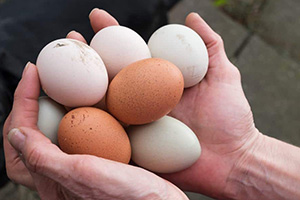 Chickens are an endless supply of eggs (meat if society collapses). Most city ordinances make one of the most common mistakes and may not allow more than one chicken in an urban area, but there is a way around of that. City dwellers often approach their neighbors and offer them occasional eggs if they won't report them. It has worked for us for years.
#6. Do not forget medicines and supplements! These fly off the shelves just as quick as the toilet paper in a pandemic. Think of special needs, like medicine for those in the family with high blood pressure.
Depending on the virus of the pandemic, you will want to concentrate on medicine that will make symptoms more bearable. Most will want to treat at home, so you don't spread the virus in a clinical environment (unless your life depends on it).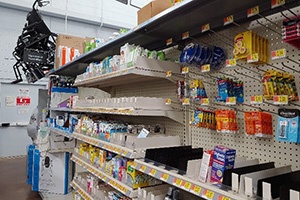 Another thing handy are Zinc, Vitamin C, D, and A. Most Immune Support vitamins cover these. Get them now, before they disappear in a rush later.
Also pain reliever, throat spray/lozenges, and flu meds are vital. If you have children, remember plenty of liquid Ibuprofen and Tylenol.
#7. Do think about food differently. If the stores must close temporarily, certain perishable items will be missed.
Instead of making one of the most common mistakes and buying bread, bake bread!
This requires flour, yeast, and oil, which is often very quickly depleted from the store, for extended periods of time. These items should be on your original flu shopping list.
If you are a tough guy, the challenge of yeast in bread should occupy some time in a quarantine- bonus.
Download bread recipes and instruction now in case the internet has issues.
You might also consider evaporated milk – one can evaporated milk/one can water to make milk. There's also Fat Free Dry Milk, but not as filling.
Related: How To Dehydrate Milk For Long Term Storage
And if the electricity were to be affected, there are ways to purchase meat without need of refrigeration. Smoked summer sausage is one those people forget.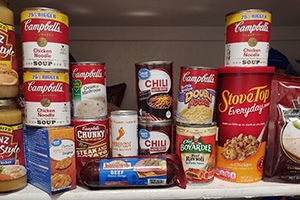 Don't forget soup!
Also remember that if you have bought rice, beans, mac n cheese to get butter, milk, seasonings. It makes your lockdown more pleasant. And for all those boxes of mashed potatoes, a little gravy can make that go a long way.
#8. Timing is important.
As I advised earlier, getting to Costco, WinCo, or Walmart requires being aware of a potential need to stock up. Once you are, you can make an initial trip to the store for the purpose of buying extra food and supplies before whole-scale panic buying begins.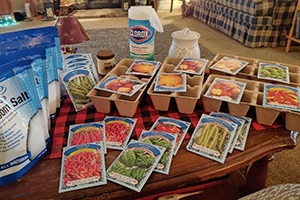 #9. Gardening: Do think long term and remember to purchase seeds and indoor/outdoor gardening supplies.
Some states tried to restrict these items. However, if possible, think of the long term.
If it is winter or still cold, start an indoor garden.
Once the shelves start to empty and you still need supplies, think about the most common mistakes from above and go early in the morning. If the line is long or you can't find what you need, ask the supervisor when their next shipment is expected to arrive.
This is valuable. I even was able to talk a manager into saving me a few much desire items.
Try to avoid the crowds if you can. Also look for alternative items people don't think of. My daughter wanted bleach and cleaning supplies when her small-town store was wiped out in March. Instead, they found plenty of gallons of Vinegar on the bottom shelves. It is not as good as bleach but serves its purpose in a pinch.
Being creative and smart just may come in handy if S does HTF.
You may also like: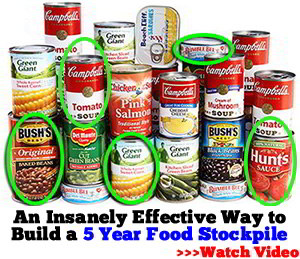 What Really Happens When You Only Eat Walmart Cans For 30 Days?
The Canning Mistake That Could Make or Break Your Winter Supplies (Video)
How to Make Matzo Bread With a Long Shelf Life