Stock up on popcorn and find yourself a bug in couch.
Below are some of the movies we have watched recently. They aren't all cinematic epochs, but there are lessons to be learned from them.
#24 Wrecked
A man trapped in a car wreck at the bottom of a ravine must overcome incredible odds to survive.
#23 As Far as My Feet Will Carry Me
At the end of WW2, a German POW doing hard labor in the Soviet Gulag escapes from his Siberian camp to return to Germany but he's pursued by a Soviet NKVD officer.
#22 The Divide
Survivors of a nuclear attack are grouped together for days in the basement of their apartment building, where fear and dwindling supplies wear away at their dynamic.
#21 10 Cloverfield Lane
After getting in a car accident, a woman is held in a shelter with two men, who claim the outside world is affected by a widespread chemical attack.
#20 The Hunger Games
Katniss Everdeen voluntarily takes her younger sister's place in The Hunger Games, a televised competition in which two teenagers from each of the twelve Districts of Panem are chosen at random to fight to the death.
#19 The Day
A group of five people working to stay alive in a post-apocalyptic future discover what they think is a safe, abandoned farmhouse, but they soon find themselves fighting to stay alive as a gang of bloodthirsty predators' attack.
#18 Into the Wild
After graduating from Emory University, top student and athlete Christopher McCandless abandons his possessions, gives his entire $24,000 savings account to charity and hitchhikes to Alaska to live in the wilderness. Along the way, Christopher encounters a series of characters that shape his life.
#17 127 Hours
An adventurous mountain climber becomes trapped under a boulder while canyoneering alone near Moab, Utah and resorts to desperate measures in order to survive.
#16 Alive
Uruguayan rugby team stranded in the snow swept Andes are forced to use desperate measures to survive after a plane crash.
#15 Lord of the Flies
Stranded on an island, a group of schoolboys degenerate into savagery.
#14 The Edge
An intellectual billionaire and two lesser men struggle to band together and survive after getting stranded in the Alaskan wilderness with a blood-thirsty Kodiak Bear hunting them down.
#13 Flight of the Phoenix
Survivors of a plane crash in the Mongolian desert work together to build a new plane.
#12 Unbroken
After a near-fatal plane crash in WWII, Olympian Louis Zamperini spends a harrowing 47 days in a raft with two fellow crewmen before he's caught by the Japanese navy and sent to a prisoner-of-war camp.
#11 The Wave
Although anticipated, no one is really ready when the mountain pass above the scenic, narrow Norwegian fjord Geiranger, collapses and creates an 85-meter high violent tsunami. A geologist is one of those caught in the middle of it.
#10 The Finest Hours
The Coast Guard makes a daring rescue attempt off the coast of Cape Cod after a pair of oil tankers are destroyed during a blizzard in 1952.
#9 The Way Back
Siberian gulag escapees travel 4,000 miles by foot to freedom in India.
#8 Rabbit-Proof Fence
In 1931, three aboriginal girls escape after being plucked from their homes to be trained as domestic staff and set off on a trek across the Outback.
#7 Rescue Dawn
A U.S. fighter pilot's epic struggle of survival after being shot down on a mission over Laos during the Vietnam War.
#6 The Grey
After their plane crashes in Alaska, six oil workers are led by a skilled huntsman to survival, but a pack of merciless wolves haunts their every step.
#5 Eight Below
Brutal cold forces two Antarctic explorers to leave their team of sled dogs behind as they fend for their survival.
#4 Scenic Route
Tensions rise between lifelong friends Mitchell and Carter after their truck breaks down on an isolated desert road as they start to attack each other's life decisions with unwavering brutality.
#3 Into the White
Norway, WWII: A group of British and German soldiers find themselves stranded in the wilderness after an aircraft battle. Finding shelter in the same cabin, they realize the only way to survive the winter is to place the rules of war aside.
#2 The Martian
An astronaut becomes stranded on Mars after his team assume him dead, and must rely on his ingenuity to find a way to signal to Earth that he is alive.
#1 Cast Away
A FedEx executive must transform himself physically and emotionally to survive a crash landing on a deserted island.
Would you add another movie to this list?
You may also like: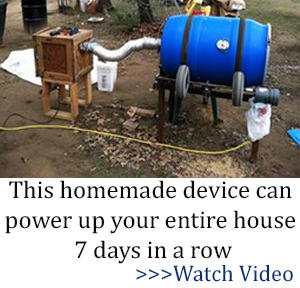 Would You be Able to Leave Someone Behind?
The U.S. Army's Forgotten Food Miracle (Video)
10 Reasons Why You Do Not Want to Bug Out
15 Things You'll Regret Not Having Enough of When SHTF
You Pass by This Plant Everyday Without Knowing How to Use It When SHTF