In this article I'm going to show you how to make a quick and pretty simple storm glass. The ingredients are not something that you'd normally have lying around the house. But, they are all easy to buy now, from places like eBay and Amazon, so get some in to prepare for when the SHTF.
Ingredients:
2.5g Potassium nitrate solid. Sometimes called saltpeter and you can buy it for preserving meats. You can also buy a product called Spectracide Stump Remover which is around 99.5% potassium nitrate. You can make a smoke grenade using this product.
2.5g Ammonium chloride solid. You can buy a solution of this from fish tank supplies, but it's the solid you need, not a solution
33 ml distilled water. 
40 ml of alcohol. This can be ethanol or methanol (I used methanol) and you could experiment with 100 proof vodka and grain spirit if you've no other available. Also, if you're distilling your own alcohol you can try that
10g Camphor solid. This is useful to have in your store for other uses, including medicinal
A long thin stoppered glass jar or tube. I happened to have a Quick Fit glass tube and stopper in my home from my old chemistry days, but you could use anything, including jars, as long as they are very clean and dry
How It's Made: Creating the Crystal Solution
Weigh out / measure your ingredients in preparation. Try to be as accurate as possible. You'll be making two separate solutions that you'll mix together.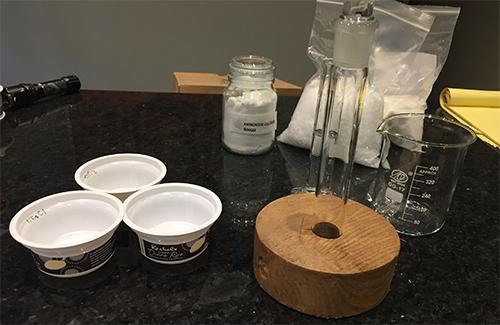 Making Solution 1:
Place the potassium nitrate and ammonium chloride and stir until dissolved. Put this to one side.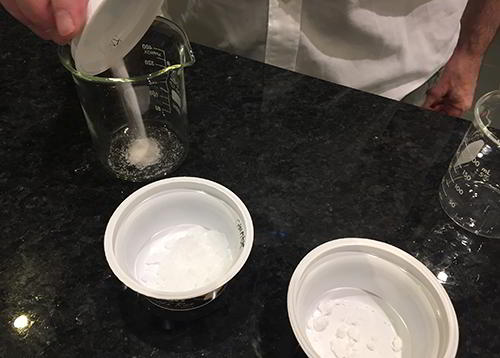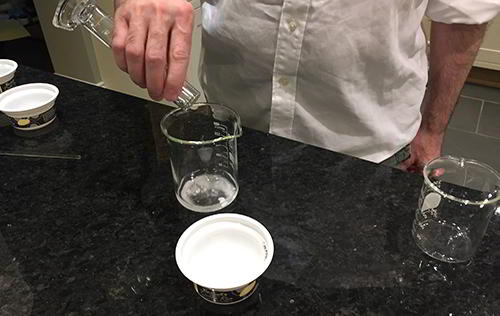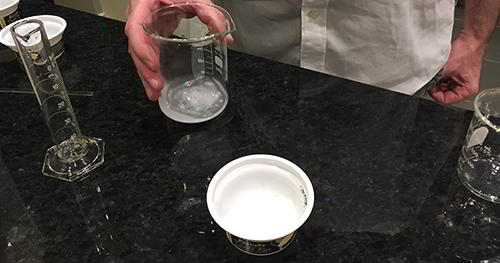 Making Solution 2:
Add the Camphor solid to a beaker or similar, and stir in the 40 ml of alcohol until dissolved.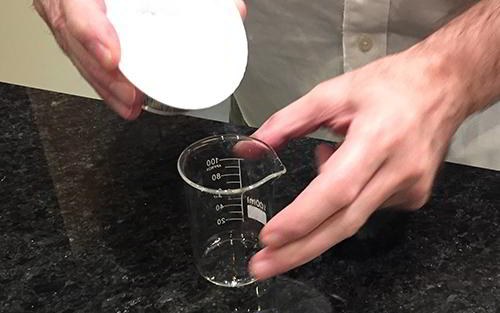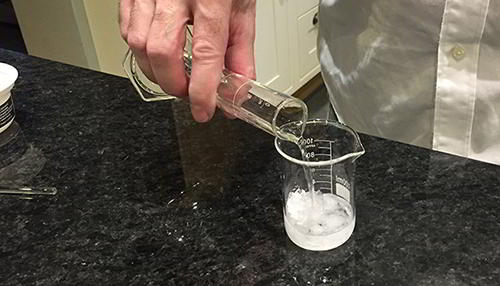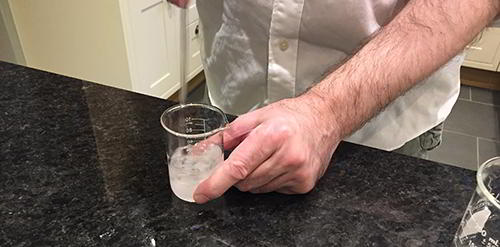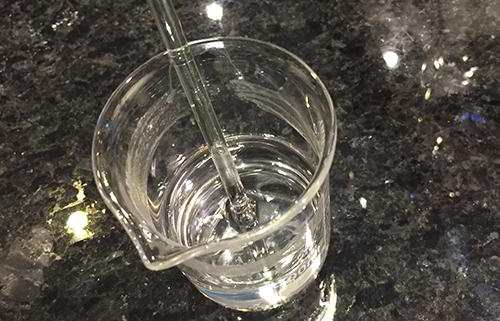 Mixed Solution:
Now take solution 1 and solution 2, and mix them together by stirring. Alcohol and water should mix well as they have a similar chemistry, but camphor doesn't like water. It's likely you'll need to warm them up a little and stir to mix.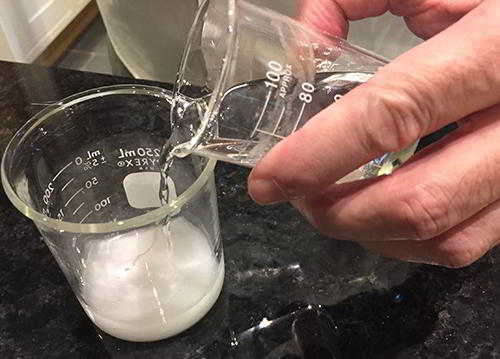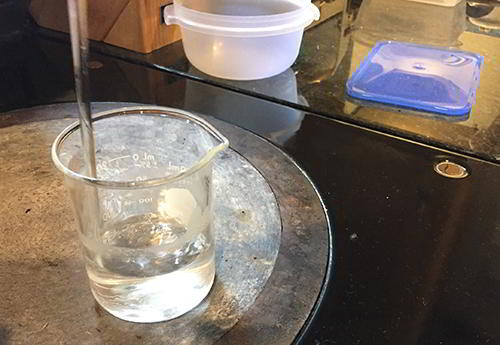 How It's Made: Making the Storm Glass
Take your mixed solution and slowly pour it into the thin-stoppered glass tube.
If you're a crafty person, who knows how to work glass, you could create a sealed unit.
Keep your storm glass outside or in a porch.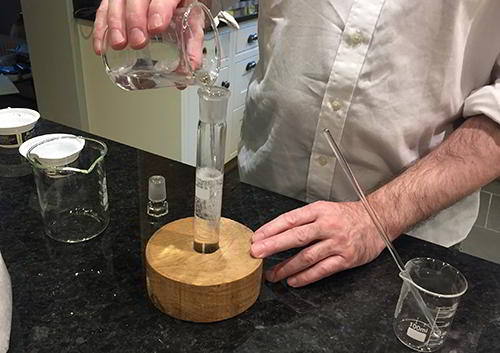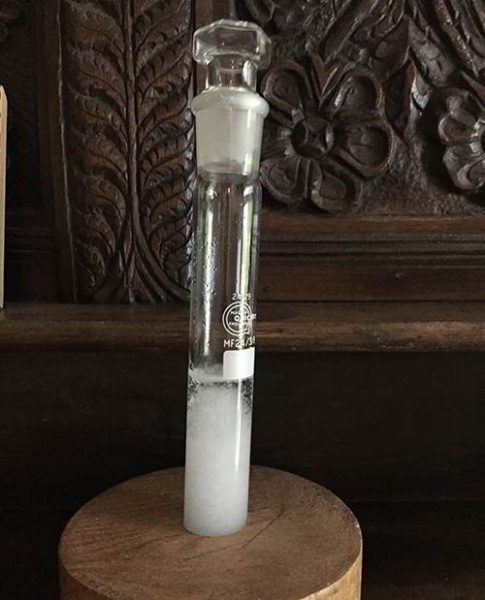 How to Read Your Storm GlassWhy Does The Storm Glass Work?
There are a few theories about how a Storm Glass works. The most likely is that the solubility of the crystals in the solution is affected by the temperature and pressure of the outside. This then allows the crystals to either stay in solution, or crystallize out to varying degrees.
You may also like: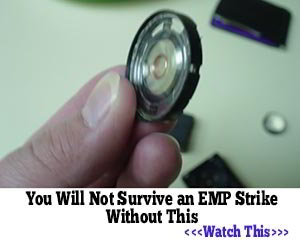 How to Find the North Star in Less Than One Minute
H2O Dynamo – The DIY Device That Turns Air Into Fresh Water! (Video)