This post was an April Fool's Day prank
It all started in 2013 when researchers in Australia detected gold particles in the leaves of Eucalyptus trees.
It is not that strange as it sounds. Geochemist Dr. Melvyn Lintern explained the phenomenon:
"The eucalypt acts as a hydraulic pump – its roots extend tens of meters into the ground and draw up water containing the gold. As the gold is likely to be toxic to the plant, it's moved to the leaves and branches where it can be released or shed to the ground,"
He then added that the "nuggets" were about one-fifth the diameter of a human hair. The researchers believe that the trees, growing above a gold deposit located 35 meters underground, tapped into the deposit while searching for moisture sources under drought conditions.
Since this huge discovery…
…scientists at Gregbart University (Germany) have genetically modified several species of Eucalyptus trees and turned them into GOLD LOVING plants.
Dr. Kraus Michael, head of the research department at Gregbart mentioned (30.03.2015):
"Unlike, Eucalyptus, the newly developed plants perceive gold as a SPECIAL, DESIRED Nutrient. Basically, the plant extracts from the soil even the tiniest particles of gold – atom size. It would be absolutely impossible for us to develop a technology to sort gold atoms from dirt, but this is exactly what this plant does. And it is absolutely outrageous how much gold you can find in normal, common soil".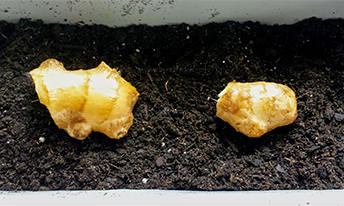 They called the newly discovered plant Feraurelius Angustifolium or simpler: Ferold.
It has a whapping gold concentration of 42% up to 48%!!! If you plant Ferold in a gold rich soil, it can grow up to 50-60 inches high, but in a normal soil it doesn't usually rise above 14 inches.
But trust me you won't need more, because FEROL is the most efficient and profitable crop you can grow. It has even higher ROI (return on investment) than drug plants (like coca).
One acre harvest of well grown Ferold (late August-middle September) is around 305– 340lb. But gold concentration is around 46% so you'll end up with only 140.3 lb. – 156.4 lb. pure gold (18 karats). But still… it's a lot of money: a pound of gold is valued today at $17,267. You do the math!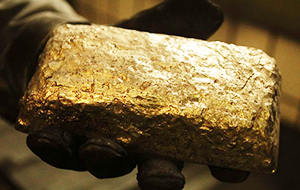 The only downside of Ferold is that you constantly have to take care of it. Ferold can easily catch downy mildew (just like grapes) especially in June and July and it is more appropriate for the central and south-eastern states climate.
More so, now scientists believe that the Lost Dutchman's Gold Mine was not actually a mine, but a plantation
Economists are worried because this can lower the value of gold worldwide so in a few years gold will slowly lose value.
Now is the perfect time to plant Ferold!
REMEMBER WHAT DAY IT IS TODAY?
Send or Share this article and make an April Fool's Day prank