Winter is the perfect time to focus on enhancing immunity in the comfort of your own home. A cup of hot tea, a bowl of hot soup, and… a sock remedy.
Albert Einstein once said, "I have reached an age where if someone tells me to wear socks, I don't have to."
True – we do not have to wear socks if we don't want to. However, after reading this article you may think of socks much differently than you did before, and actually want to wear them in ways you previously never considered.
Related: What Happens If You Put Lemons In Your Socks
Surprisingly, they have very utilitarian applications for wellness. Using simple preparations socks can assist in reducing fevers, and boosting immunity, as well as reducing pain and inflammation. Read on to discover the hidden value of socks!
Sleep More Deeply and Boost Your Immunity by Covering Wet Cotton Socks With Dry Wool Socks at Night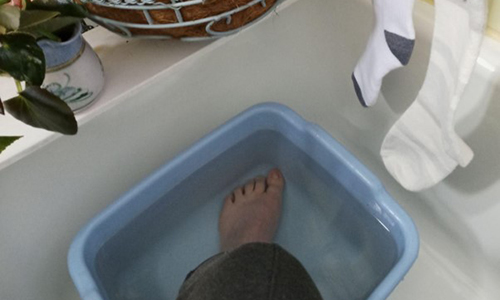 Notice the wet, cold cotton sock hanging next to the dry wool sock while the foot soaks in a tub of warm water. When you put on wet cotton socks at night, and cover them with another pair of dry wool socks to hold in the moisture it actually has the effect of increasing lymphatic circulation. This is important. The lymphatic system, unlike our circulatory system, does not have its own pumping action; we need to move it ourselves manually to help detoxify and enhance immunity.
Many naturopathic schools teach this treatment to their students, so it is not as bizarre as it may sound. By increasing lymphatic circulation this treatment will relax you and help you sleep better. It will simultaneously increase your pain resistance and ability to heal infections. It seems to work the best when you repeat it three consecutive nights.
Related: 5 Forbidden Remedies That Should Be Legal
You will need the following supplies:
A pair cotton socks
A pair thick wool socks
A towel
A warm foot bath or you can put the socks on after a normal hot bath at night
Follow these steps:
1. Warm your feet in either a small tub with hot water, or in a full hot bath.
2. Dry off and put on your nighttime wear. Remember – your feet must be warm!
3. Soak a pair of socks in cold water completely.
4. Wring them out thoroughly so they do not drip
5. Put the cold wet socks on your feet.
6. Cover the wet cotton socks with a pair of dry wool socks.
7. Go to bed immediately and cover yourself well.
8. Keep the socks on overnight.
9. In the morning, when you wake up, you will see that your socks are dry.
Serious chronic conditions require that you periodically stop this procedure and then start up again. You can try this technique three days in a row to start. Take a break for a couple of days. Then proceed.
The main issue is understanding how this treatment detoxifies you. Sometimes the detoxification process creates headaches or nausea. This is normal but you do not want these symptoms to become too intense. Therefore hydrate and proceed carefully.
Relieve Arthritis Pain, Nerve Pain and Bone Spurs With Apple Cider Vinegar Socks
Apple cider vinegar has been used since it was created for healing. Home remedies using apple cider have proven efficacy in reducing:
Arthritic pain
Nerve pain
Inflammation
Muscular soreness
Mild bone spurs
What makes it work?
Apple Cider vinegar is high in minerals such as magnesium, calcium and particularly potassium. These are all natural anti-inflammatory substances. Apple Cider vinegar actually reduces the swelling caused by nerve pain and arthritic pain. It will also dissolve calcifications. This is why it is effective on milder cases of bone spurs.
However, it can take several weeks to see the results. Hang in there though – it's worth it.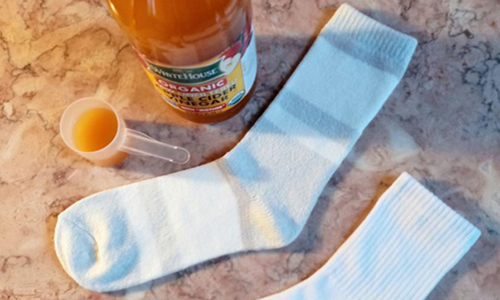 Follow these steps:
1. Make sure you stay well-hydrated during the day.
2. Before bed warm your feet in either a small tub with hot water and ⅓ c. vinegar for 10 minutes
3. Dry off and put on your nighttime wear.
4. Cover your feet with a pair of dry cotton socks and then a pair of wool socks. The wool keeps the feet warm, the wet cotton socks absorb the toxins.
5. Go to bed immediately and cover yourself well.
6. Keep the socks on overnight.
Repeat as needed until your condition improves. Sometimes in the case of bone spurs this procedure can be repeated every night for a month or more. It is a painless and easy way to improve your bone spurs plus it is relaxing!
Sometimes the detoxification process creates headaches or nausea. This is normal but you do not want these symptoms to become too intense. Stop for a couple of days, hydrate very well and then try these steps once more.
Detoxification actually means this remedy is working at a deeper level. However, one must proceed carefully. Take a break whenever needed.
Relieve Cold and Cough Symptoms With An Onion Sock
This remedy is quite easy and effective. Before you go to sleep at night, cut two half-inch round slices of onion. Any type of onion, white, yellow or purple will work.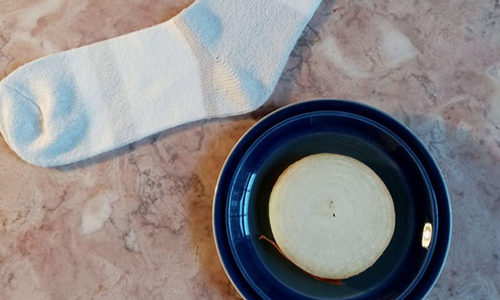 Put a pair of thick wool socks on to create warmth around the foot. Place each slice of onion on the heel of the foot. Let the sock remain tight around the onion slice to keep it in place on the heel. The heel has the potential to absorb the juice of the onion.
Related: 17 Natural Remedies for Fast Cold & Flu Relief
Once this powerful immune-boosting juice is absorbed it affects the respiratory system and can clear the mucus membranes in the sinus cavity. You probably will not need to repeat this remedy more than once.
However, if symptoms persist you can repeat the process for three days. The beauty of this remedy is that a small amount of the onion juice is delivered consistently, and slowly overnight.
Reduce Neck and Back Pain with a Warm Barley Sock
This remedy is very easy and also makes a great gift if you tie a ribbon at the top of the sock instead of using a rubber band. A shorter sock makes a good neck wrap. A longer sock makes a good spinal column or a warmer for your shoulder, mid or lower back.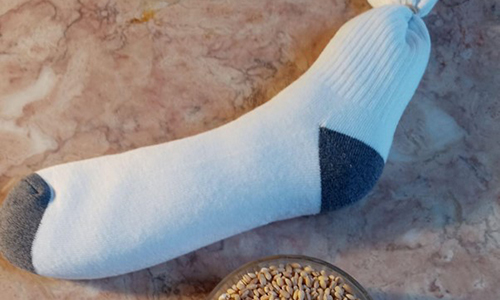 For a neck wrap you will need an ankle high cotton sock and 1 ½ cups of barley.
For a longer wrap, you will need a long calf length cotton sock, a rubber band or ribbon, and 2 to 3 cups of barley. (White rice or dried corn kernels also work. Barley however has good pain relieving properties too and some of those are emitted through the vapors that come through the sock when it is warmed up.)
Next, fill the sock with the barley. Secure the top of the sock about an inch down with a rubber band or a tie. Distribute the barley evenly throughout the sock. Warm up the sock for two minutes on a low heat setting in an iron pan. Alternatively place the sock in an iron skillet on top of your wood burning stove for a couple of minutes.
Or – You can microwave it for 1 ½ minutes to 2 minutes maximum. Wrap the sock around the desired area for ten to fifteen minutes.
Take a look at the following pictures to understand how the spinal treatment works. After you prepare your sock, choose your heating method. Do not heat the sock for more than 2 minutes or it will create too much moisture and your grains will sprout. That's right – you will end up with a living sock if you apply too much heat!
Related: Why You Should Put Peppers In Your Socks
1. Start with a long wool sock.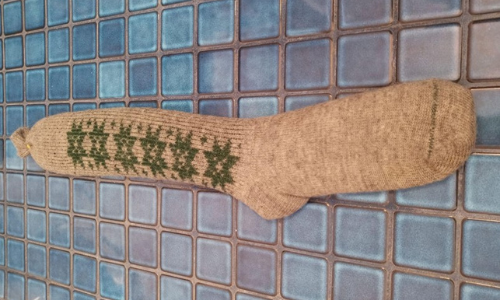 2. Stuff it with 2-3 cups of barley, rice or dried corn kernels.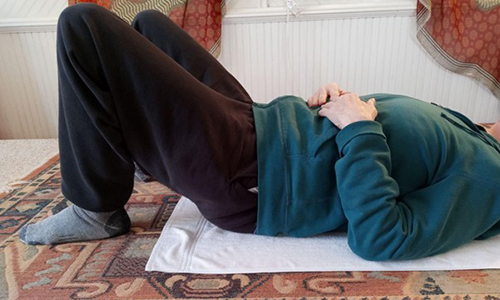 3. Place your tailbone at the tip of the stuffed sock and lower the spine down on it until the spine rests completely on the hot sock. You will feel the warmth and compression from the sock. Rest there for 10 minutes. Then, roll over to the side and use your arms to push back up.
How remarkable it is that you can create a small home pharmacy for so many conditions just with a couple of pairs of socks, hot and cold water, vinegar and a tub!
Are there other remedies that you think we should have included in this list? Have you made one of these before? Let us know in the comments below.
You may also like: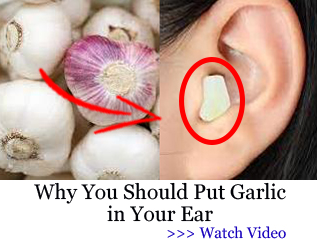 5 Poisonous Plants That Can Be Used As Medicine When SHTF
What Happens if You Put Onions in Honey (Video)
Bean and Rice Survival Soup; Easy and Adaptable Recipe