Faraday cages have gained a lot of popularity for preppers and survivalists who want to make sure that their electronics remain intact in the event of an EMP or CME.
The problem is that the popularity of Faraday cages has also generated a lot of myths and misinformation that anyone wanting to build one must sift through.
What to Place Inside of a Faraday Cage?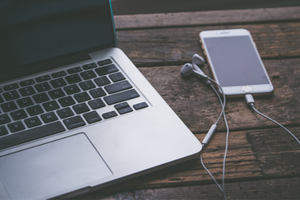 Think about any complex electronic devices you would like to have available to you in a grid-down situation.
For example, hand-crank radios, amateur radios, solar generators, computers, battery packs, flashlights, etc., all could be rendered useless after an EMP.
Related: What To Store In A Faraday Cage For EMP Protection?
Placing these inside of a Faraday cage will shield them from the devastating effects of the pulse and result in you having more tools to increase your survivability post-collapse.
Myths and Misinformation
Since we have thankfully never had to live through an EMP attack, there is no accurate first-hand information on shield electronics from an EMP.
However, there is a lot of research and experiments that have been done on the subject that we can base our Faraday cage designs off.
The lack of real-world examples of people designing and building Faraday cages and successfully using them to shield electronics during an EMP attack leads to myths and misinformation.
While there are dozens of Faraday cage myths, I have collected these five that I see brought up repeatedly.
All You Need Is a Metal Box
I have seen a few posts online that suggest that all you need is a metal box or trash can to place electronics inside.
While this is a good start, fabricating a practical Faraday cage requires a little more work. The critical factor is that the exterior must have no gaps in its conductivity.
This means that the lid and the container's body must be connected electrically. Where the lid and body meet, there must be a bridge for the electrical energy to pass along.
Bare metal may be enough in some cases, but using conductive tape to seal the joint is better.
Related: 5-Minutes DIY Tested Faraday Cage Out Of A Trash Can
The equipment inside also must be insulated from the shell of the cage. This can be as simple as a cardboard, rubber, or wood layer.
The key is that whatever you place in the box will be electrically insulated from the cage's metal.
Faraday Cages Need Grounding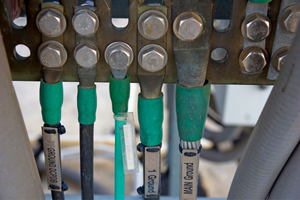 Whether a Faraday Cage requires grounding or not is a topic of hot debate in prepper and survivalist circles.
The truth is that it does not need grounding to be effective.
Still, you should consider grounding a Faraday cage anyway.
The advantage of grounding it is that it will allow the electrical energy that the cage's metal captures to be directed away from the cage and into the Earth.
If it is not grounded and an EMP strikes, the cage could build up a significant charge leading to the risk of electrical shock when you try to open the enclosure.
If grounding the cage is not practical in your situation, your electronics inside will still be fine. However, you will have to figure out how to discharge any charge built up on the cage's surface.
A Microwave Is a Good Faraday Cage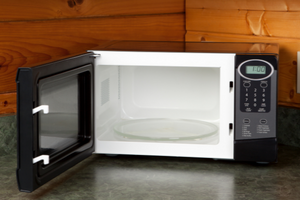 Microwaves are designed to shield us from the radiation they produce.
So it is reasonable to assume that the appliance will also protect anything inside it from electromagnetic radiation coming from outside. While a microwave will provide some protection, it was never designed to be a Faraday Cage.
There is a gap in conductivity between the door and the microwave's body where the pulse of an EMP can sneak in.
You Must Store Batteries in a Faraday Cage
It can seem logical that batteries would suffer the effects of an EMP, but this is not the case.
It would be a good idea to store the chargers for your batteries inside of a Faraday cage, but as for the batteries themselves, there is no need to do so.
You Need a Faraday Cage to Protect Against CME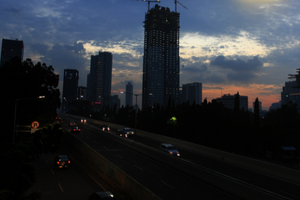 A Coronal Mass Ejection is not the same as an EMP. A CME is a storm of charged particles from the sun and poses the greatest threat to our power grid and not complex electronics.
When the particles interact with our atmosphere, they generate current in Earth's atmosphere and surface.
Since the power grid is essentially a giant antenna, it will collect this current, which will melt the transformers in the power grid.
Unless your electronics are connected to grid power or a long conductor such as an antenna, they will likely be unaffected by a CME.
Related: The First Steps You Should Take Immediately After a CME
That being said, there is no harm in using it to protect electronics from the threat of a CME.
You Can Make a Faraday Cage Out of Chicken Wire
In theory, you can use chicken wire as the exterior of your Faraday Cage.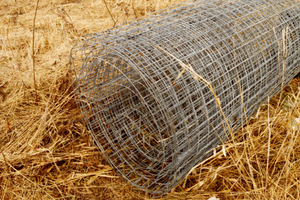 The openings in the wire would be smaller than the wavelengths of electromagnetic radiation that you would expect to see during an EMP attack.
I can find little evidence that a Faraday Cage made from chicken wire would be as effective against an EMP attack as a box made from solid metal.
It is far better to use a metal container made from solid metal such as ammo or a trash can sealed with conductive tape than to spend the time and resources constructing it using wood and chicken wire.
You Need to Store Solar Panels In a Faraday Cage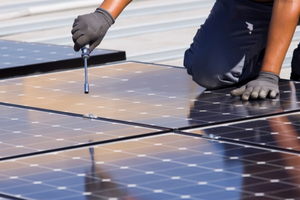 Solar panels harness the sun's energy and should be unaffected by an EMP, so there is no need to store them inside of a Faraday Cage.
That being said, if your solar panels have charge controllers built into them for charging devices directly from the panel, these circuits may be affected by an EMP attack.
While solar panels do not need to be protected by a Faraday Cage, solar generators, charge controllers, and inverters will probably be adversely affected by an EMP.
Therefore, it is a good idea to use a Faraday cage to protect them.
You Can Use a Cellphone to Test a Faraday Cage
If the Faraday Cage can block the signals of a mobile phone, it seems reasonable that it would offer a high level of protection for all electronics in the event of an EMP.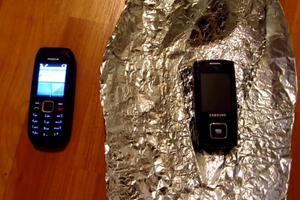 Unfortunately, this is not the case.
A mobile phone operates on a specific set of frequencies that may not be the same as the frequency of an EMP.
It is better to test your Faraday Cage with various devices that operate over a wide range of frequencies.
For example, you can use AM radios, amateur radios, Wifi routers, and GPS units along with a mobile phone to test a Faraday Cage's effectiveness.
Doing this will give you a far more accurate assessment of the effectiveness of your Faraday Cage.
An EMP attack is a genuine threat. Be it a rouge nation or terrorism, EMPs are a cost-effective method to cripple an entire nation for months, if not years.
Do not fall victim to the myths and misinformation that pollute the internet.
Do your own research, understand how an EMP and CME works, and do not cut corners when building your Faraday Cage.
You may also like: 
The Only Way to Communicate After an EMP (Video)
Harvesting and Using Dandelion Roots – The Natural Detoxifier
11 Things Native Americans Carried With Them To Survive In The Wild