You've got ten years' worth of ammunition, your truck is equipped to go anywhere, the medical kit puts some small hospitals to shame and Delta Force are looking enviously at your night vision equipment. The basement is full of stockpiled food and the kitchen has all the gear you'll need to dehydrate or can plenty more. You're all ready to survive civil disorder, the collapse of society and the end of the world as we know it.
Or are you?
The chances are your emergency supplies cover the basics properly, but miss out a few essentials – and some other items that you could probably get by without, but will make your life after the apocalypse a lot easier and more pleasant. Here are 30 useful survival items you probably forgot to buy.
1. Paper plates
These are cheap and don't take much storage space. They also avoid having to waste valuable water on unnecessary washing up.
2. Pencils and paper/notebooks
Paper is vital when you want to leave messages, keep records of remaining supplies, make a task list or just write the story of what's happening. Pencils are more reliable than pens, and won't unexpectedly run out at the worst possible moment.
3. Local maps
We're all used to pulling up electronic mapping on our computers or phones, and navigating by GPS. You can't rely on those in even a minor disaster, and in a major collapse they definitely won't last long. Paper maps never fail and don't need power.
4. Shoe and boot laces
The bets boots aren't much good if you can't lace them up, and working knots through eyelets gets boring in a hurry. Plus you can always find uses for some strong cord. And remember: Longer laces can be cut to length; shorter ones can't be stretched.
5.  Sewing kit
You might have a small one around the house, but how long will it last when you have to mend – or even make – all your clothes? Stock up on strong, all-purpose thread and a few packs of needles.
6. Glasses repair kit
If you wear glasses you need a spare pair, but also make sure you have some extra screws, other small parts and the tools to fit them.
7. Duct tape
This is basically a miracle substance. It can be used for all kinds of projects and repairs, and you can never have enough of it in your supplies. Don't have any? Get some. Bought a few rolls already? Buy some more!
Related: 26 Practical Survival Uses for Duct Tape
8. Hand sanitizer
Washing your hands is essential, but it also uses water. Most of the time a dollop of hand sanitizer will do the job just fine.
9. Ear plugs
If you're hunting with a firearm, you need ear defense. There's nothing macho about damaging your hearing with repeated muzzle blasts – especially when you're dependent on your own senses for food and security.
10. Plastic sheet
Heavy duty plastic sheet has almost as many uses as duct tape. Fix a leaking roof, patch up broken windows, line a tank for water storage or leather tanning… it's incredibly versatile, and very cheap.
11. Tarps
Plastic sheet is great, but sometimes it's not enough. Tarps can stand more abuse, they can provide shade if you're working (or relaxing) outside, and eyelets make them easy to tie down over your stuff.
Related: 3 Quick Shelters (The Last One is Invisible!)
12. Mechanical clocks
In a long-term SHTF situation, electric clocks will start to put a real dent in your supply of AA batteries. A lot of them aren't EMP-resistant, either. Good old-fashioned wind-up clocks are a lot more dependable.
13. Cable ties
Neater than duct tape, faster than glue; cable ties are an excellent way of quickly securing things, and good ones are incredibly strong. Get a variety of sizes, but big ones are most useful – they can be cut down if necessary.
14. Bungee cords
The bigger, reusable version of cable ties. These are great for securing loads on your vehicle or making temporary repairs.
15. Steel mesh
You can buy this in A4 sheets and it has lots of uses. Straining oil or rendered fat are obvious ones. It can also be used to make small Faraday cages.
16. Plywood
I don't know what you need this for. Neither do you – but if the SHTF you'll need it for something. A few sheets of quarter and half inch ply can be used for repairs, building projects and any other job that needs a tough, easily worked material.
17. French press
Without electricity your fancy coffee maker is an expensive doorstop. But as long as you have a French press, and a fire to boil water on, you can enjoy real coffee.
18. Mylar blankets
These are the things you find in survival kits or being handed out at the end of a marathon. They're great for preserving body heat in an emergency – but they have lots of other uses too. They're strong, waterproof and reflect both heat and light.
19. PVC pipe
Like plywood, this has too many uses to name. It can be used for plumbing extensions or repairs, turned into containers or become the framing for a shelter. Get one and two-inch diameter, and an assortment of bends and fittings.
20. Aluminum foil
Another multi-purpose material. It's reflective, can be used to tweak antennas and has a whole load of cooking uses. Traveling light? Aluminum foil can make a pot for boiling water, and you can wrap food in it to cook in the embers.
21. Safety pins
Make quick clothing repairs, attach small gear to yourself or your bug-out bag, hang up wet clothes or even turn into improvised fish hooks – safety pins have dozens of uses. Get assorted sizes.
22. Landline phone
An old-fashioned phone will keep working if the power goes out. Modern cordless and VOIP ones will instantly die. Pick up an old one on ebay or at a yard sale, and keep it in the closet for emergencies.
23. Fire extinguisher
Fires are best dealt with before they have time to grow – and that's even more important if civilization has collapsed and taken the fire brigade with it. Dry powder extinguishers are best in the kitchen or workshop – they can be used on electrical fires.
24. Fire blanket
An extinguisher is a one-shot solution, and in an SHTF scenario you'll struggle to replace or recharge it once it's been used. A fire blanket will reliably smother small fires, and can also be used on stove fires. Keep the extinguisher for when it's really needed.
25. Dust masks
You don't want to be inhaling dust or fumes when the medical system has broken down. Masks can also give some protection against smoke inhalation and even nuclear fallout. Make sure they're NIOSH N95 standard.
26. WD40
A great all-purpose lubricant that's invaluable for maintenance, repairs or resurrecting old machinery. A few cans of this is essential.
27. Survival books
Unless you're an expert on edible wild plants, a couple of reference books are very useful. You'll be able to identify what's safe to eat and what isn't, without any risky guesswork.
28. Other books
Even after the disintegration of society you'll have some spare time. Books are a good way to pass it even if there's no power. Pick up cheap paperbacks at yard sales or charity stores – you don't need great literature, just something to keep you occupied.
29. Toys and games
If you have children they'll need distracted. Pick up some toys and games that don't rely on power or batteries. Board games are always good, so get a couple of family classics like Monopoly.
30. Playing cards
Yes, another way to pass some time. Get a book of popular card games too – you can learn some new ones.
You may also like: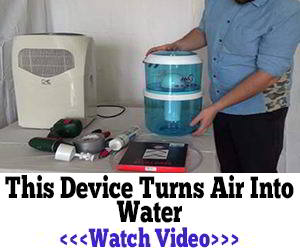 Which Batteries Are Best for Survival Situations?
An Insanely Effective Way to Build a 5 Year Food Stockpile  (Video)
Old School Common Sense Survival Tricks
7 Primitive Cooking Methods You Still Need to Know Today