Many of us are familiar with the distinctive taste of Listerine. Whether it's in the morning or before bed, the extreme tingle of Listerine is a familiar part of our daily routine.
But did you know that Listerine has many other uses besides a mouthwash? Listerine's unique antiseptic properties lend well to many other applications, especially in survival situations.
#1: Topical antiseptic
Listerine does such as great job of helping clean the mouth, it shouldn't be surprising that it also works great for disinfecting minor cuts and wounds. This is due to Listerine's high alcohol content. Listerine may not work as well as dedicated antiseptics, nor be as comfortable to use (alcohol can really sting!), but it definitely works in a pinch to kill bacteria, reduce the chance of infection and speed up the rate of healing.
#2: Astringent
Since Listerine contains plenty of alcohol, it can be used as an astringent for your skin. The alcohol will help contract the skin, which is useful for treating acne or minor skin irritations, like small cuts or bug bites. When treating bug bites, Listerine is especially good at reducing the itchy irritation.
#3: Hand sanitizer
Run out of hand sanitizer gel? Pour a little Listerine into your hands and rubs them together. Listerine won't be as easy to use as regular hand sanitizer because of its watery consistency, but it's effective when normal hand sanitizer or hand-washing facilities are not available.
#4: Treat dandruff
So maybe dandruff isn't the highest priority for survival situations, except for those who are extra vain. But dandruff is often accompanied by an itchy and uncomfortable scalp. To help treat this discomfort, wash your hair as normal, but for a final rinse, use four parts water with one part Listerine, taking special care to make sure the Listerine touches your scalp.
#5: Alleviate toenail fungus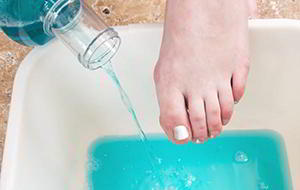 A toenail fungus infection often doesn't become painful until the infection is severe. However, you can help fight off the infection early by soaking your feet in a Listerine bath for at least 30 minutes a day. If vinegar is available, mix it in equal parts with the Listerine for a more effective treatment.
Related: Making Raw Apple Cider Vinegar at Home
#6: Help a sore throat
Depending on the cause of the sore throat, gargling with Listerine probably won't cure the ailment. However, using Listerine can provide temporary relief from the discomfort. Alternatively, proactively gargling with Listerine can help prevent a sore throat and/or cold.
#7: Cookware cleaning agent
Most cooking and eating utensils and implements can be easily cleaned with soap and water. However, some specialized cookware, such as cast iron, should not be cleaned this way as the soap will ruin the seasoning. Use Listerine instead.
#8: Treat skin rashes
Apply Listerine gently to irritated and scratchy skin to soothe the burning and/or itching sensation. Listerine is especially effective for poison oak and poison ivy exposure.
#9: Insect repellant
Put some Listerine in a spray bottle and spray plants, skin or other areas where you want to keep away bugs.
#10: Protecting blisters
You can keep a blister from getting infected by dabbing a cotton swab soaked in Listerine several times a day on the blister. Listerine's antiseptic properties will help prevent infection.
#11: Flea killer
Washing a pet with Listerine will help remove a flea infestation. For the most effective treatment, start by washing your pet in a typical water and shampoo bath. Follow up the normal bath by mixing equal parts water and Listerine in a spray bottle. Spray your pet liberally all over its body, but be especially careful around the face, as the Listerine could sting the eyes. Let the spray application set for about five minutes, then using a fine brush, comb your pet's fur to remove the dead fleas.
Depending on the extent of the infestation, this treatment may need to be done once a day for several days to completely remove all the fleas.
#12: Remove ticks
Ticks absolutely hate Listerine, and for good reason: It will kill them within seconds. If a tick that has bitten you and taken hold, you can soak a rag or paper towel in Listerine and smother the tick with it for at least five seconds. If the Listerine application hasn't killed the tick by then, it should at least make the tick let go.
#13: Deodorant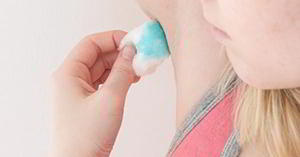 It's a bit unconventional to use a minty tasting or smelling liquid as deodorant, but it works. Just pour some Listerine on a towel or cloth and dab your armpits or other areas a few times. The alcohol in the Listerine will kill the odor-causing bacteria.
#14: Odor removal
Mix Listerine with equal parts vinegar and apply to smelly areas. The alcohol in the Listerine and acid in the vinegar will help remove odors by breaking down the compounds and bacteria causing the foul smell.
#15: Temporary toothache relief
If you have a toothache, you're probably going to need some serious dental care. However, to buy some extra time before proper care can be obtained, rinse your mouth with Listerine as intended. The Listerine will help numb the sore tooth, providing a slight reprieve from the pain.
Related: Dental Care after SHTF
#16: Laundry detergent deodorizer
Adding Listerine to your normal laundry cleaning routine will make your clothes fresher by killing odor-causing bacteria.
#17: Stop the growth of mold and mildew
Start by diluting the Listerine with two parts water and one part Listerine, then placing in a spray bottle. Spray the mixture anywhere you need to prevent and/or slow the growth of mold and mildew.
You may also like: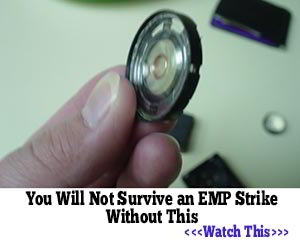 15 Things You'll Regret Not Having Enough of When SHTF
The DIY Generator (Video)
Baking Soda – 112 Uses (WWII Series)
26 Survival Uses for Duct Tape