We all know the name. Its synonymous with crime and robbery. As you will come to see there was a bit of insanity and a bit of circumstance that led to one of Americas greatest criminals. It wasn't the sheer success of his criminal activities that leads me to this conclusion. Although, he did manage a $62,000 heist in 1866 this would have been over one million dollars in today's world. It's also the atrocities he witnessed in his upbringing. His own stepfather was hung by Union troops.
It may seem strange to take our survival lessons from a man with such a sordid and brutal background. When you think about it though this man lived under fake names to avoid indefinite detention. He was an insanely dedicated to his craft and would stop at nothing to be successful. Not an idol, by any stretch, but certainly someone we can learn from.
"Just able barely to mount a horse and ride about a little in the spring of 1866, my life was threatened daily, and I was forced to go heavily armed. The whole country was then full of militia, robbing, plundering and killing."
— Jesse James


August 1864
Jesse James, at 16, had joined a guerilla confederate force known as the bushwackers. He was shot by a farmer trying to steal a saddle.
#1. INTEL – Jesse did not make this decision in a vacuum he did his research and saw the direction of the nation. His step father was hung by union troops and when it came time to take sides Jesse knew that for him survival was fighting alongside the confederacy.
Understanding risk and researching is a vital survival tool  both in the survival of a disaster and getting through life in general.


May, 1865
Jesse James surrender in Lexington Missouri. He was carrying a white flag which the union troops disregarded and shot him in the chest anyway. He survived and crawled to safety.
 #2. SURVIVAL INSTINCT – your ability to discern when a situation becomes dire is incredibly important. In his surrender I am sure young Jesse thought he was making the best available move until that musket ball hit his chest. At that point he realized his best option was flight and by crawling and hiding he saved his life. How he survive a musket ball to the chest in 1865 is pretty much a mystery to me but that's another story.


February 1866
Jesse's first bank robbery is planned with Frank James, his brother, they would make away with $62000.
#3. OUTCOMES – survival is most certainly about outcomes. There are very real risks that are attributed to survival. If you lay several traps in one day and none of them come up with food that can be detrimental. Survival outcomes are important and you must have the training and the resilience to force these outcomes. It was Jesses tenacity that brought him to this outcome and netted him 62,000 dollars in 1866 which was more than enough money to live a lifetime on in those days.


June 1870
The KC Times Jesse James publishes a letter professing his innocence. This would be one of many.
#4. COMMUNICATION – the importance of meaningful communication is crucial in surviving and overcoming disaster. Jesse wrote that publication all the time, almost weekly to proclaim his innocence. Though these writings were false! Still, he understood how important it was to communicate for his survival even if he swayed a handful with his letters.


April 1874
He, along with his gang, robbed a stagecoach while on his honeymoon in Austin, TX.
#5. DEDICATION – On his honeymoon he took the time to jump out of bed with his lady, also his first cousin, and onto the railways to live out his dream.
True survival requires tremendous dedication. There is no getting around that. You must study your craft and practice your skills.


Summer 1875
Jesse James has his son
#6. THE NEXT GENERATION – When it comes to survival and survival training it is just as important to teach your family about what you have learned.
I'd like you to think about a situation where you have culminated tons of survival skills and knowledge and your family has learned nothing. At the onset of disaster, you are shot and killed almost instantly or maybe killed in the disaster itself. Those countless hours of learning and thousands of dollars spent outfitting your home, car and even bugout location for disaster would be squandered as no one else would know what to do.


February 1878
Jess makes an attempt at retiring from bank robbery
#7. STRATEGIC RETREAT – there is something to be said about a well thought out retreat. I don't look at this as a retirement but more of a strategic retreat. Jesse James was under incredible pressure all of the time by law enforcement and bounty hunters.
When it comes to survival this is the bugout! When you have reached a point where it is safer to leave your location than to stay there. Whether you are dealing with marauders or mother nature sometimes retreat is essential to survival.


December 1881
Tom Howard rents a home for himself and his family in St. Joseph, Missouri. Tom Howard was one of Jesse's many aliases.
#8. THE ALIAS – especially in an urban survival situation the use of an alias is crucial or in the case of Jesse James several aliases. It's important that those around you know only what they must. This world can be a ruthless. When people know too much about you they could wind up at your door in desperate times.


January 13, 1882
Bob Ford meets with Governor Crittenden, who promises a pardon and the reward money if Ford will kill Jesse. Bob agrees.
#9. TRUST– For that small group that you choose to keep around you in a survival situation you better be very sure they are on your side. No matter how desperate things get this small group of families or individuals better be in tune with your goals and needs.
If you feel like someone in your group won't hang in there for the long haul it may be in your best interest to get rid of them early. In the case of Jesse, he was shot straightening a picture on a wall, in home he felt comfortable in by someone close to him.


#10. THE FINAL SURVIVAL LESSON from Jesse James is not pulled from any specific date in his life. Instead it is a culmination of the Jesse James experience. Sometimes you just die. Sometimes no matter how many times you cheat death, get lucky, push through, sometimes death comes for you.
I would encourage you to take this final lesson and rather than dwell on it use it as fuel to live the rest of your days with purpose. This life is short even when we get the full 100 years. If you spend too much time of it on the what ifs than you could miss the beauty of a full life.
Though he lived a tumultuous life where he was a victim at times and a villain at others there is no doubt Jesse James lived his life to the fullest. Should we admire a bank robbing killer? No. Can we learn from him? Most definitely.
You may also like: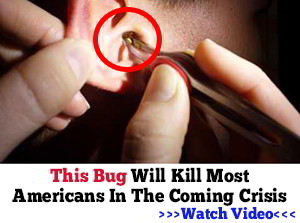 Another 21 Lost Tips from 100 Years Ago – with Illustrations
How To Make Your House Invisible To Looters (Video)
How To Make Gun Powder The Old Fashioned Way in Less Than 30 Minutes
3 Quick Shelters (The Last One is Invisible!)