Do you remember what brought you here? Do you remember first thinking about preparedness and survival? Some people are born into this mindset. Others find the path later in life. No matter which type you are, you have likely developed your own ethos on the necessary parts and pieces that make up what many call self-reliance.
Its not easy for us to break away from that ethos but there are some serious survival mistakes that have stood the test of time. We are going to look at 10 of those common survival mistakes in this article. While you may not agree with everything you are going to read, I hope you at least consider it.
Putting Too Much Stock In Your Garden
I would never try to push people away from the idea of growing a garden. The food that you can produce in a garden can make a huge difference in your overall health, it can affect your calorie consumption and offset your needs from food storage, and it can also be a renewable food source year over year.
That's a lot of good. However, you cannot rely only on a garden exclusively.
About 4 years ago we have experienced something called Derecho. IT was the first time many of us had heard about it. It nearly spawned a tornado and scared a lot of people. When I got from sheltering in place at work it looked as though God put the trees and local plants in a blender.
Homes were spattered with foliage and my garden was about 75% gone.
Don't rely on your garden as the only food source. There are just too many uncontrollable variables. Its essential but its not your only answer.
Relying Only On Water Storage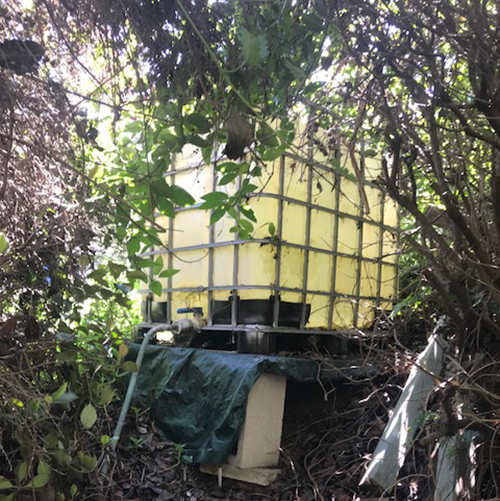 Do you really have enough water or access to enough water? You must understand that you need to look at water in many ways. In fact, your water solutions should come from as many different sources as possible. Water is life. No water is death. Its really that simple.
That said, you are going to need to prioritize water solutions in all the ways you can.
Catchment
Storage
Sourcing (bodies of water/wells)
Filtering
Sanitizing
These are all pieces of the water game and many preppers are happy to omit some of these but in a true water crisis you are going to need all of this and it still might not be enough!
Related: Disinfect Huge Amounts Of Water With This Common Household Item
Not Leading At Home
The time for prepping in the dark corners of your home must come to an end. Many people don't want to stir the pot, so they keep quiet because kids and family members don't like them prepping. Well, that just opens a world of problems.
When you must do things by the light of the moon or in a quiet and hidden way it will hinder you. You need to have hard conversations with family members and identify some practices, a budget and an understanding that this is part of the family's future.
Make everyone understand that you are going to use a small portion of the monthly budget for preps. You must take the lead on this and not be meek. Man or woman, there needs to be someone focused on disaster preparedness in the home.
Not Taking Courses And Trainings
If you are looking to experience exponential growth you need to train. You must be sure that you are getting the training that you need. Now, you hear the word training and you might think of a serious price tag. This all depends on where you go for that training.
You can get first aid training for free from your local CERT.
You can get classes upon classes of preparedness and survival training if you attend local prepper and gun shows. These shows will cost you about $15 to get into and you will get all the training inside the show for free!
If you have the means you can spend a few hundred dollars on trainings with the pros and you will benefit from that, as well.
YouTube is not the same as training.
Overestimating Your Abilities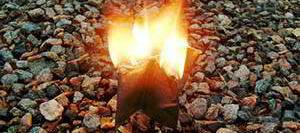 One of the biggest survival mistakes is to overestimate your abilities. Its easy to get used to success in fire making when you are always practicing in your fireplace. Its easy to feel like a woodsman on the same piece of land day in and day out. Overall, its very easy to fall into the trap of getting a big head about what you can do.
The best way to crush this is to go do something hard. Find a new challenge. Put yourself on a new piece of land that you know nothing about and see how your skills fair there. You will come away with pages of improvements that need to be made.
Related: 12 Pioneer Skills We Can't Afford to Lose
Preparing For The Long Term Before The Short Term
Its easy to fall into the doomsday scenario at the beginning of your prepping journey. In fact, its those high stakes that bring many people to prepping. Not many people start prepping because of a snow storm. However, you really want to be preparing for your next power outage from an ice storm in your area.
Are you buying fishmox and gas masks but don't have a quality first aid kit or portable generator? Think and about annual regional disasters and short-term emergencies long before you start putting up gear for the end of all things.
Not Engaging Your Community
Many preppers think that engaging your local community or neighborhood is an option. Far from it. While you might be building up an impressive mutual assistance group or something to that affect, you still need the help, and to help, your neighbors.
These are the people you live around all the time. You will likely live near them in disaster, too. So, to combat the struggle of looking at them as enemies, you must get to know them. You might even consider involving them in your readiness plans.
From Scratch Cooking
How does food work? In the age of ultra-convenience that we live in, its easy to exist but never really learn how to cook.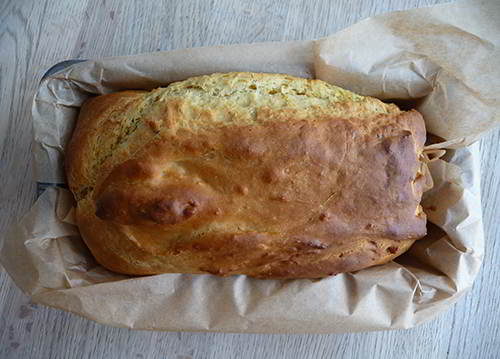 It's also easy to learn how to cook a meal but never learn a thing about cooking from scratch.
Do you know how to make a basic dough?
Do you know to make egg noodles?
What about how to cook dried beans and rice?
Do you know how to breakdown and trim meat?
These cooking basics are paramount to any survivor or prepper. It is vitally important that you know how to take raw ingredients like flour, eggs and sugar and turn them into something that can feed your whole family.
Reliable Backup Communications
Comms is one of those things that preppers consistently fall short on. It's a strange thing. It could be because we always have the holy grail of electronic communications in our pocket. However, there could come a point when cell phones are offline and who in the world has a land line?
Whether you go the route of HAM radio or explore things like satellite phones, you should consider a backup form of comms that can address the need when it arises.
Not having reliable backup comms puts you on an island and that will be a lonely one.
 Hiding Your Preps And Lifestyle
This final common mistake might surprise you. Why are you hiding your preps and your lifestyle?
If what you do is right and it will protect you from disasters, why wouldn't we want that for everyone. Think about it, the more people who are prepared the better off we will all be.
Its time for preppers and survivalists to come out of the shadows and stop being meek. We don't need to hide. We need to be vocal about emergency preparedness. Sure, we are going to get raised eyebrows and strange looks but the more the message gets across the more people will start.
Imagine a nation filled with hundreds of millions of prepared Americans. It's a beautiful vision.
Its easy to get tripped up by these common survival mistakes. Prepping is no easy thing and its also something you don't have the luxury of spending a lot of time on. You might be nervous and maybe even scared about your next move. Doom is looming over head and you are in the perfect environment to make a bad decision.
At the end of the day we can only do what we can do. Every little bit of preparedness helps, still, there is plenty that can go wrong if we aren't careful. At the end of the day prepping reaches hard limits, fast. Be it money, time or space. Hopefully, this article helps expand those hard limits.
You may also like:
25 Skills You Can Trade After SHTF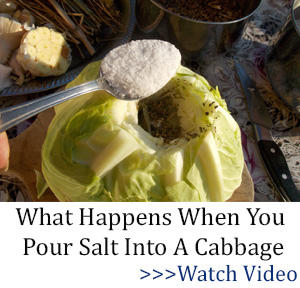 World's Smallest Battery Powers House For 2 Days (Video)
What Advice Would A 80 Year Old Person Give About The Way Life Should Be Lived?
5 Wilderness Survival "Rules" That Are Actually Myths
How To Disappear Completely When SHTF