Some people have the monetary luxury to prepare for the "just-in-case." While most of us have a supply of candlesticks and matches, and maybe even bottled water and some canned food, that's about as prepared as we come.
These millionaires, however, have entire secret homes hidden underground…just in case. Atlas Survival Shelters is a company that builds luxury underground homes for those who can afford it. When you actually see the inside, you won't believe how comfortable underground living could be. Let's take a peek, shall we?
It's built into the ground under/around your home so that if there was an emergency, you would have a place to escape to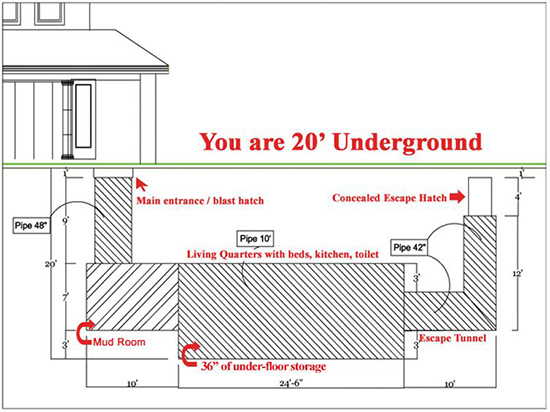 Here is one possible layout that Atlas provides. They all come with a generator pod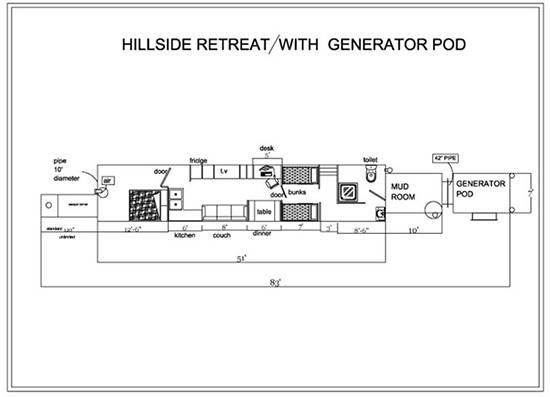 Here is the four family shelter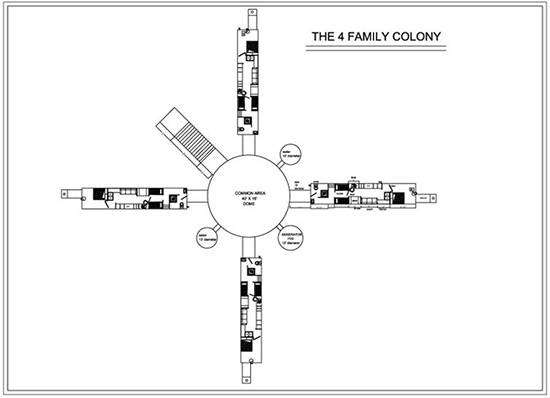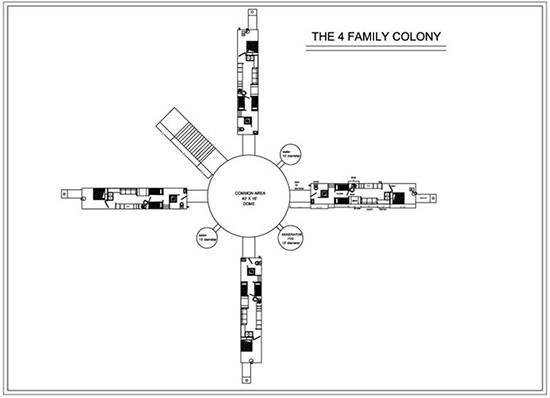 Here is the secret, hidden entrance to the shelter

The staircase is built at a 30° angle so that it can deflect gamma radiation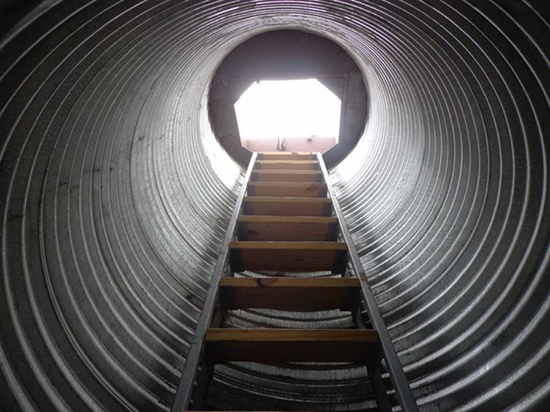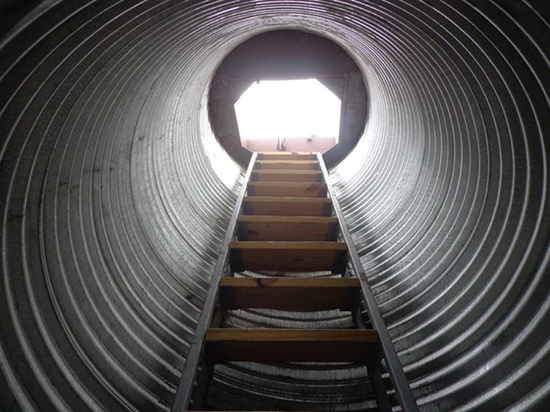 Welcome to 20 feet below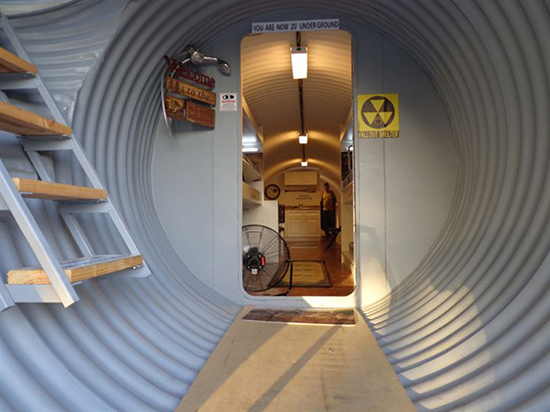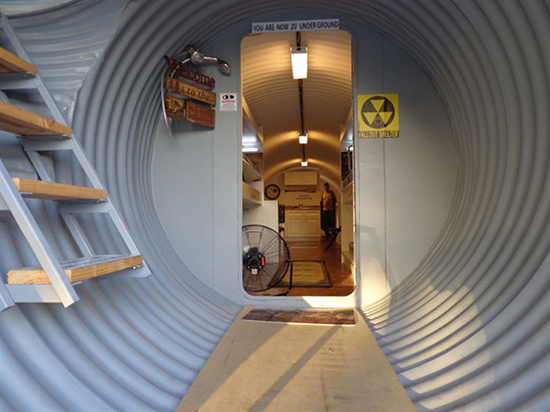 Comfortable living room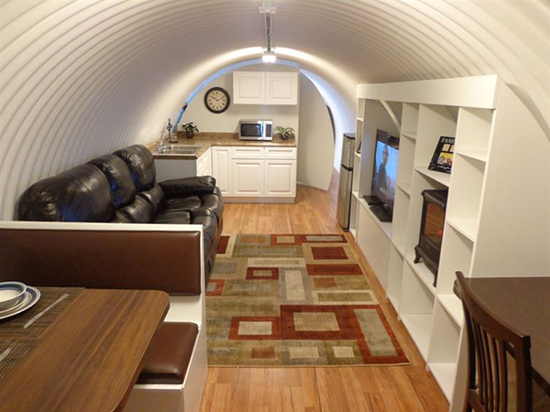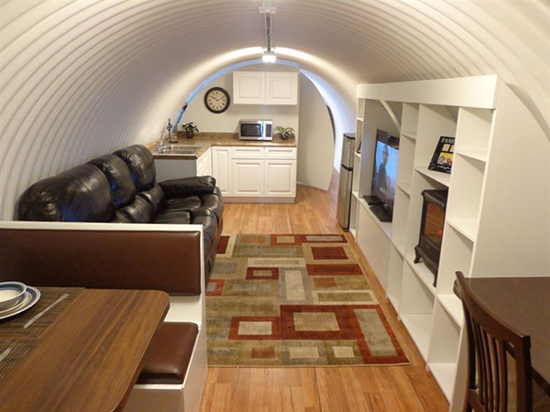 Master bedroom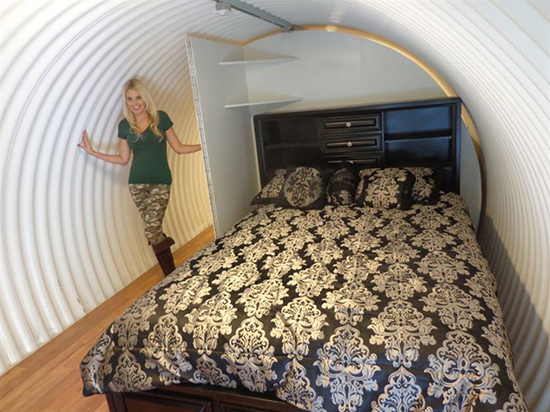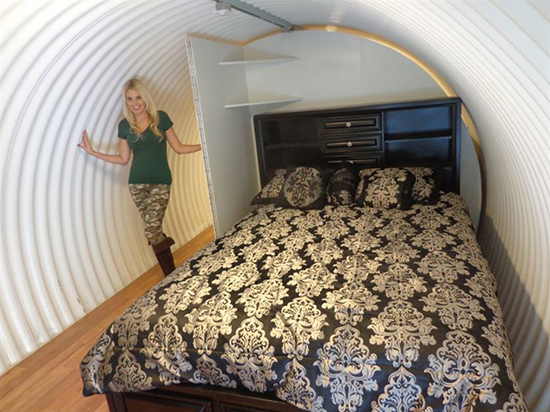 Bunk beds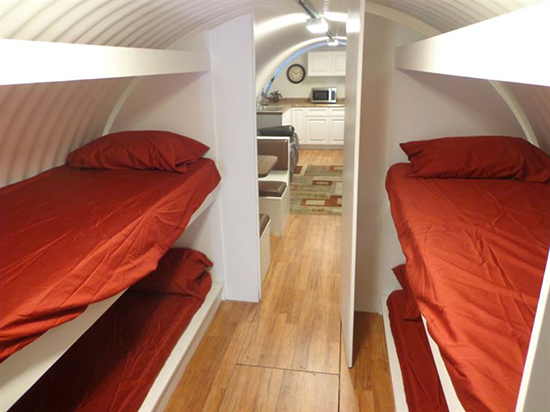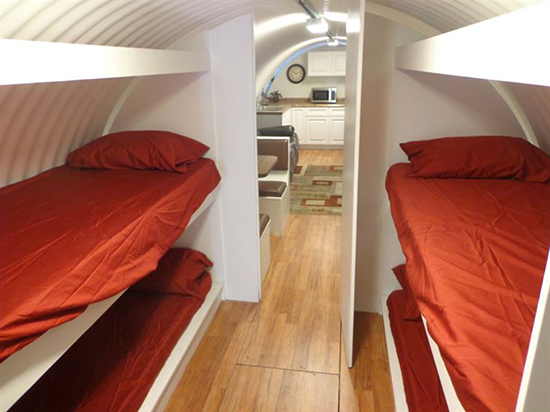 They've even thought of storage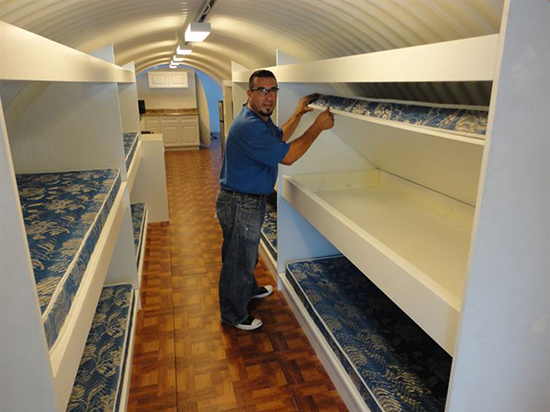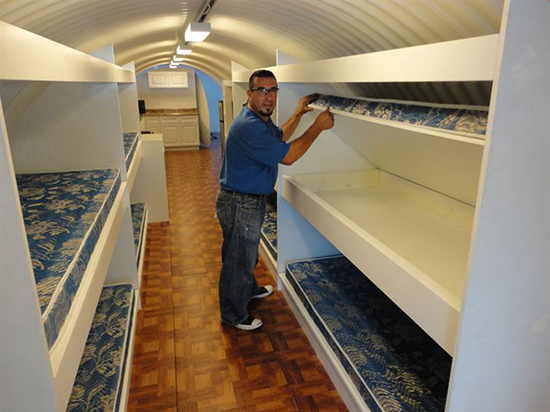 There is an Escape Hatch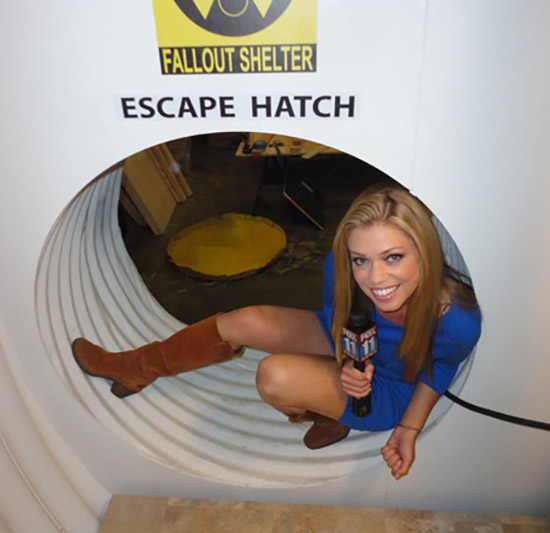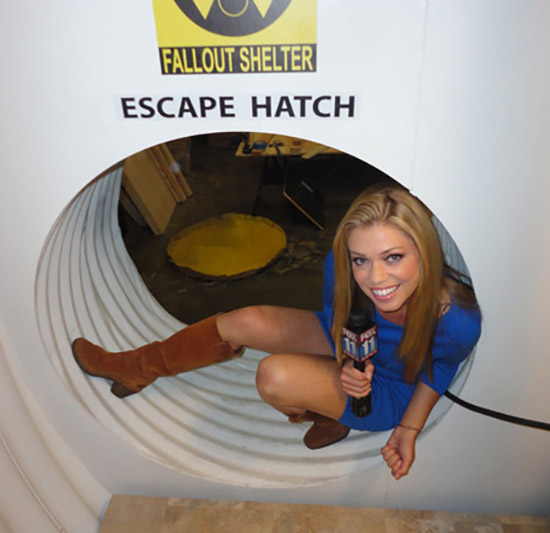 Kitchen with a working sink and fridge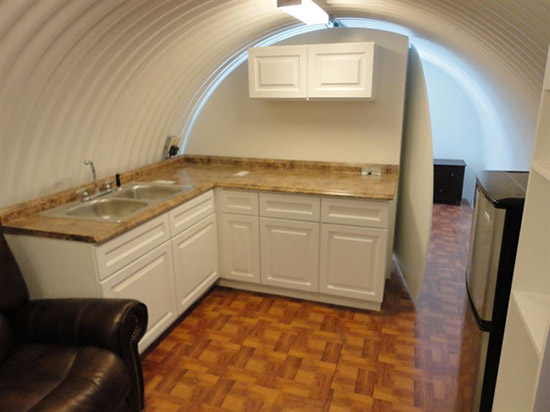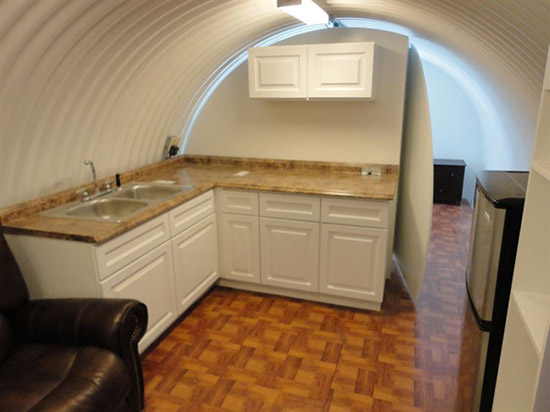 I want one of these in my home

And the bathroom/laundry room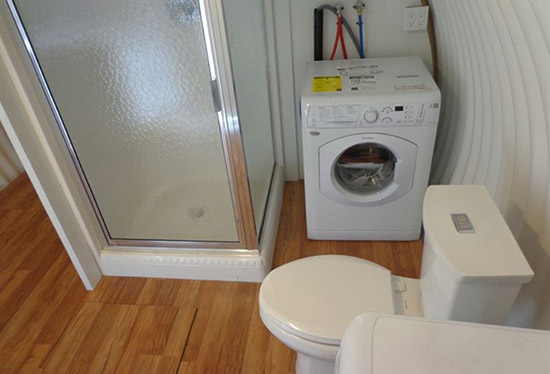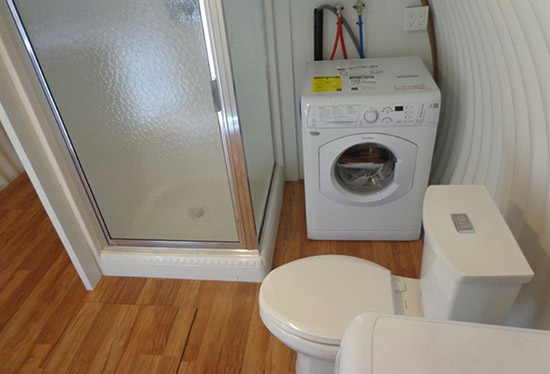 At Atlas Survival Shelters prices start at $49,900 and can go up to $85,000.

The shelters have a 200 year life-span so many generations will be able to use them, even if the next nuclear war won't come soon. So … on the long run it might be a reasonable investment – if you can afford it.

Not many of us can spend $50,000 on this. I mean… my wife would kill me before a nuclear war…
But fortunately there are some simple and cheep ways to improve your home security and survivability in time of crisis. Steve Walker, a well-known army officer vet, will tell you what any prepper should know. Watch his video and learn quite a few efficient and unconventional fast-tips about protecting your family in time of war or social chaos.
You may also like:
37 Things You Should Hoard Before SHTF
Nuclear Powers, the Rise in the Middle-East and the New Bomb
What's the #1 Killer In Any Crisis?